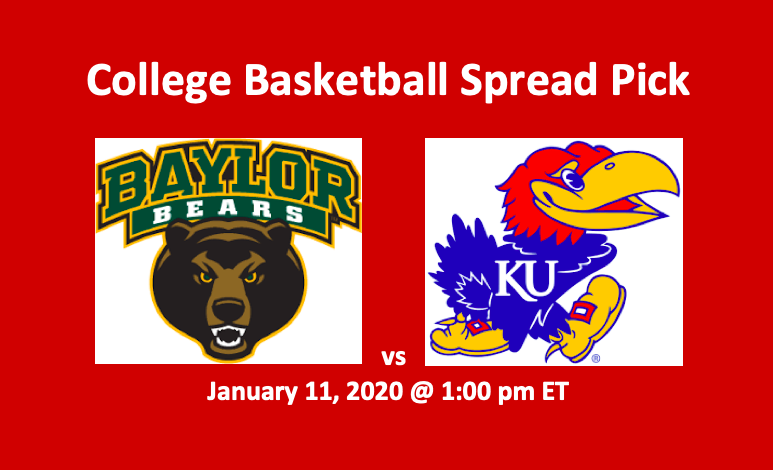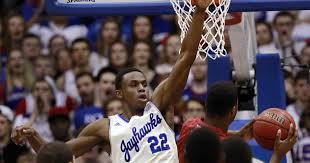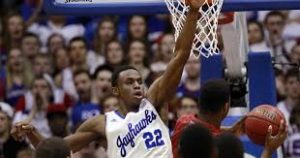 This Baylor vs Kansas pick is a tough one. In our Big 12 Conference Baylor vs Kansas pick, the Jayhawks are favored by 7.5 points. That's a mighty spread considering that the number four and three teams in the nation will clash in this contest. The #4 Baylor Bears (12-1 Overall, 2-0 Big 12) top the Big 12. Then again, so too do the #3 Kansas Jayhawks (12-2 Overall, 2-0 Big 12). After all, it is early in conference play, which means the top is crowded. Along with the Bears and Jayhawks, there are two other teams with perfect Big 12 marks, and both are unranked. The TCU Horned Frogs and Oklahoma Sooners also occupy first. This Big 12, top 25 matchup will tip off at 1 pm ET on Saturday, January 11, 2020. The game will be played on the Jayhawks' home court, Allen Fieldhouse in Lawrence, Kansas. This is a very tough place for outsiders to win.
Baylor vs Kansas Pick – Recent Performance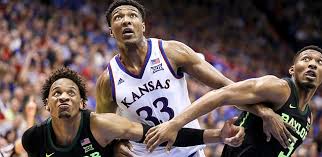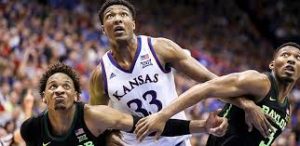 After easily winning its first game of the season, beating Central Arkansas 106-61, the Bears fell to the Washington Huskies 67-64. They have not lost since. Along the way, Baylor took down four nationally ranked teams. On November 24, they first beat #17 Villanova 87-78. Consecutively, they then beat #12 Arizona 63-58 and #18 Butler 53-52. The Bears' last game was on January 7 versus #22 Texas Tech. Baylor took down the Red Raiders 57-52.
In their first game of the season, the Jayhawks met #4 Duke, and they played them closely. But, the Blue Devils beat Kansas 68-66. Nine straight wins followed, including a 72-58 drubbing of #20 Colorado. However, on December 21, the Jayhawks ran into #18 Villanova, and the Wildcats beat Kansas 56-55. The Jayhawks followed that loss with three wins, including a 60-53 beating of #16 West Virginia on December 4. Kansas last played on January 8. In that game, they were victorious over Iowa State 79-53.
Bears at Jayhawks – Stats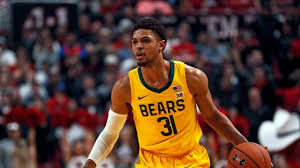 In our Baylor vs Kansas pick, in many ways statistically the Jayhawks look to be the better team. On offense, they are averaging 79.4 PPG while the Bears have been good for 74.2. Kansas has a 51.0% field goal success rate and is making 16.2 APG. Baylor is completing 58.4% of their field goal attempts and dishing off 14.0 APG.
However, Baylor's defense looks much tougher. They are holding opponents to 58.4 PPG, while the Jayhawks are allowing 61.0 PPG. The Bears are also a tad better in rebounding (39.2 RPG to 38.4 RPG) and blocking (5.0 BPG to 4.3 BPG). Concerning steals, the Jayhawks have a slight edge, 9.1 to 8.6.
#4 Bears vs #3 Jayhawks – Players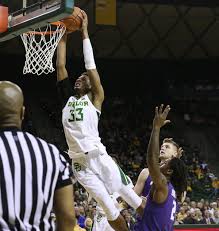 When Baylor senior forward Freddie Gillespie is on his game, he can be unstoppable. Gillespie, who's grabbing 9.5 RPG and scoring 8.7 PPG, is connecting on 55.5% of his shots. The four other top scorers for Baylor are hitting a minimum of 41% of their field goal attempts and two are good on at least 40% of their threes. Guards Jared Butler, Macio Teague, and Davion Mitchell top the charters in points. Butler is averaging 16.3 PPG and completing 43.8% of his field goal attempts. Teague, who's good for 14.5 PPG, is also bringing down 4.6 RPG. Finally, Mitchell is scoring 9.6 PPG while making 3.1 APG.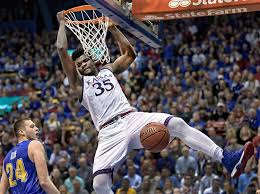 The Jayhawks put three players on the court who are double-digit scorers. At guard, Devon Dotson leads all shooters with 18.6 PPG. He's also making 4.5 APG. Inside, center Udoka Azubuike his hitting 80% of his shots while averaging 13.1 PPG and 8.8 RPG. At guard, Ochai Agbaji, a 48.0% shooter, is putting up 11.6 PPG while grabbing 4.2 RPG. From the arc, his success rate is 40.8%. Also, guard Marcus Garrett, a 47.4% shooters, can bring it. He's good for 8.9 PPG and 4.1 RPG.
Our Baylor vs Kansas Pick
We do think that the Jayhawks have the upper hand in this game. They possess a more productive offense, bring a deep roster, and enjoy home court. However, don't discount the Bears' defense as well as their shooting and rebounding prowess. Plus, the spread is huge for a game like this. Our Baylor vs Kansas pick is the Bears at +7.5. Also see totals pick for Baylor vs Kansas.
#4 Baylor Bears vs #3 Kansas Jayhawks Prediction – Summary
#4 Baylor Bears at +7.5