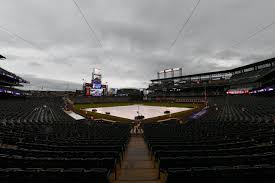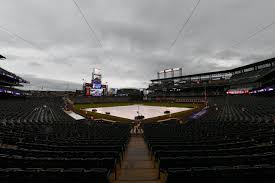 The Dodgers and Rockies were postponed last night, which means the teams play two today. That first game has started and Colorado leads in the seventh 3-0. The second game starts at 8:10 p.m. ET. Our Dodgers at Rockies MLB pick focuses on game two. Here's the way that we see it as one team, Los Angeles. is in a battle for first in the NL West and the other, Colorado, plays out the string that teams must when they have no chance at the postseason.
Dodgers at Rockies MLB Pick: Pitching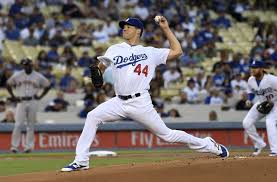 Los Angeles, a team with its eyes on the postseason, starts lefty Rich Hill (10-3, 2.09), while Colorado will call on right-hander Jeff Hoffman (0-2, 8.10 ERA). There's concern about Hill, who is dealing with an ailing finger, but at this point he is scheduled to start.
Hill was with the Oakland Athletics until mid July when he was traded to the Dodgers. With the A's he had been pretty darn good. His last loss was May 1 against Houston, 2-1. Since then, he's had 10 starts and gone 8-0 with two no decisions. He spent the month of June out of the line up and he did not pitch from July 18 to August 23. Thus, this start might be a bit touch and go, although he did pitch and win his first start with the Dodgers. That was on August 24. In that game, against the San Francisco Giants, he allowed five hits and no runs in six innings.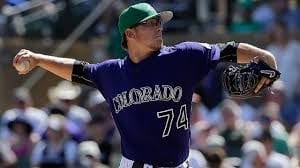 Hoffman has been in the minors just two years, making his way from A+ ball to AA, and AAA. He last played for Albuquerque where he was 6-9 with a 4.02 ERA. This is his third MLB start. He's pitched a total of 10 innings for Colorado, allowing 13 hits, 11 runs, 3 homeruns, and nine earned runs. He's notched 5 strike outs and allowed five walks. He's trying to find his footing in the majors, and that is no easy task. If he can last four or five innings tonight, that will be an accomplishment.
Stats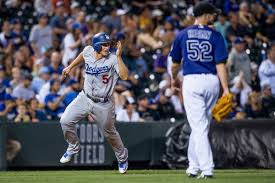 The thing to realize about the Rockies is that they can score runs. Their main problem is their strong offense cannot make up for their weak pitching. The Dodgers have scored about 110 fewer runs, but they have also allowed about 150 fewer runs.
In the NL, the Rockies have the best team batting average (.273), are fourth in homers (167), and first in runs scored (694). Los Angeles is tenth in BA (.249), sixth in HRs (155) and ninth in runs (586).
But when it comes to pitching, these numbers are reversed. The Dodgers are fifth in ERA at 3.77, while Colorado is 13th at 4.89. LA pitchers have posted 39 saves, while Rockies closers have 34. Teams are batting just .232 against Dodger pitching, placing them second in the NL. Colorado is 14th, next to last in the NL, with teams batting .272 against them.
Our MLB Pick for Dodgers/Rockies
Our Dodgers at Rockies MLB pick for tonight's second game is the Dodgers with the moneyline at -171. They have a solid shot at taking this game, especially if Hill can go a strong five or six innings.
Dodgers at Rockies MLB Pick: Take LA with the moneyline at -171