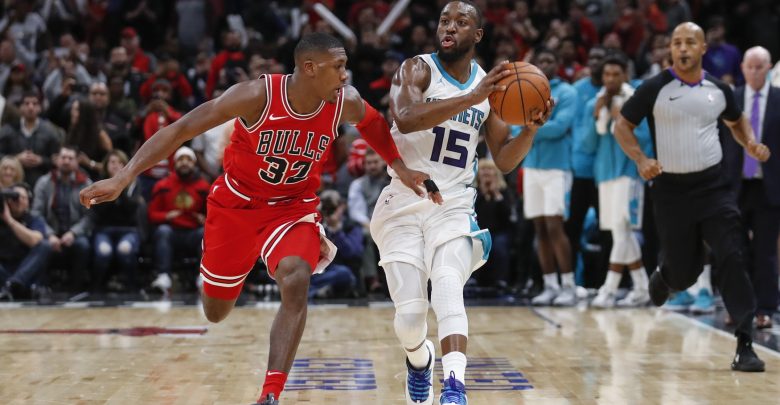 The Hornets are making one last grab for a playoff berth as they've won four straight games. Charlotte is still 4 games behind Miami for the 8th seed in the Eastern Conference but the 2/27 NBA free pick is a must win as they travel to a gauntlet of Boston, Philadelphia, and Toronto over the next three nights.
Chicago would love to oblige a victory as they inch closer and closer to the top lottery pick probability. The Bulls made up ground in the 'reverse win' chase (aka tanking) after dropping an 87-104 contest in Brooklyn last night. Chicago traveling on back-to-back nights and playing their third road contest in four days has the recipe for disaster which is why oddsmakers have set the line at CHA -10.5.
In the previous two #Bulls-Hornets games:
Kris Dunn – 21 ppg, 9.5 apg, 3 spg
Kemba Walker – 33.5 ppg, 5 apg, 3.5 rpg

The point guard battle continues tonight on NBC Sports Chicago & streaming: https://t.co/ZDXLPBe2Jn pic.twitter.com/EFrnGR8b2O

— Bulls Talk (@NBCSBulls) February 27, 2018
Any Incentive for Chicago Tonight?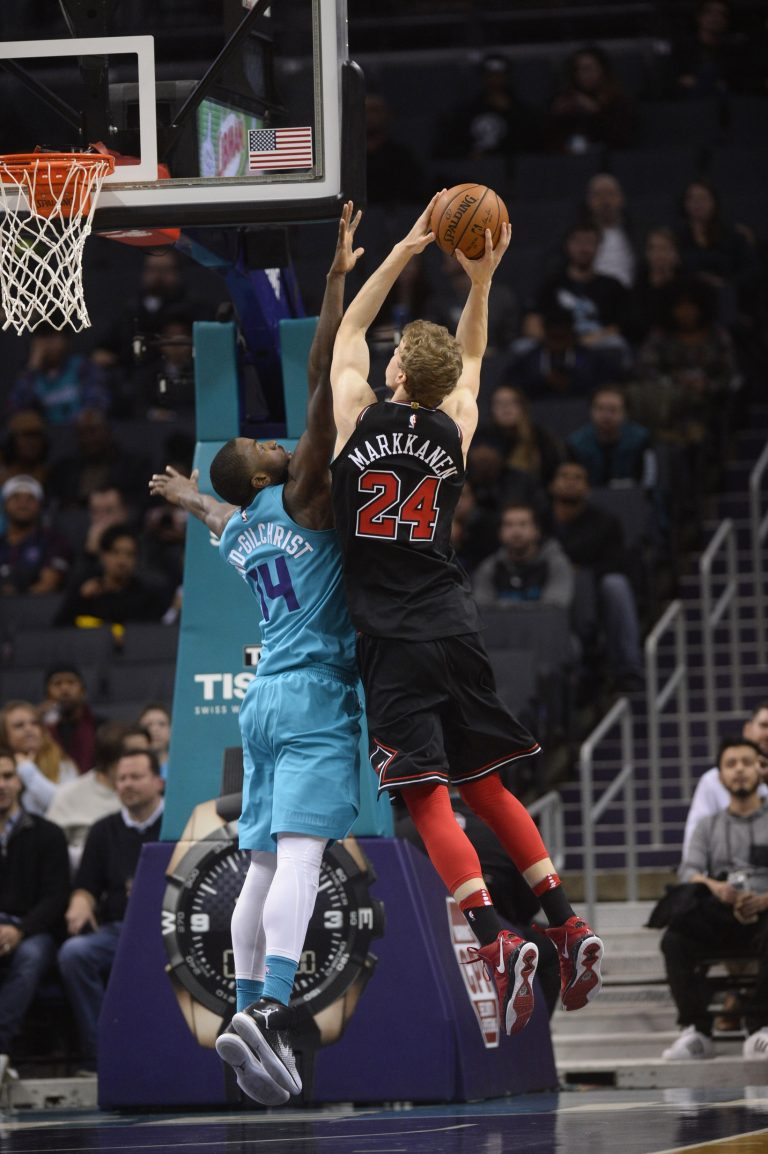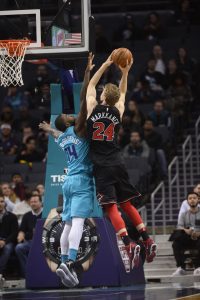 The Bulls are in full tank mode after dropping 12 of their last 14 games and playing in such a road weary state can't be good for the team in the 2/27 NBA free pick. Chicago was exploited by 17 points in Brooklyn last night against a Nets team that had lost 8 games prior. Brooklyn didn't exactly tear it up on offense, but Chicago was atrocious on offense shooting 33-93 (35.5%) from the field and 6-23 from three point range. The Bulls are getting plenty of points tonight, but they've dropped three of their last four by at least 17 points. On that same token Charlotte has won three in a row by 15+.
The Bulls should have Zach Lavine back in the lineup tonight as he sat out last night with scheduled rest and Chicago could always reinsert Robin Lopez if fatigue is setting in. Lopez hasn't played since the all-star break as Chicago goes through their 'youth movement.' Any roster shifts might not be enough though considering Chicago is 0-6 ATS their last six road games, 1-6 ATS the last 7 vs the East, and 2-11 ATS their last 13 overall.
Is There a Legitimate Buzz in Charlotte?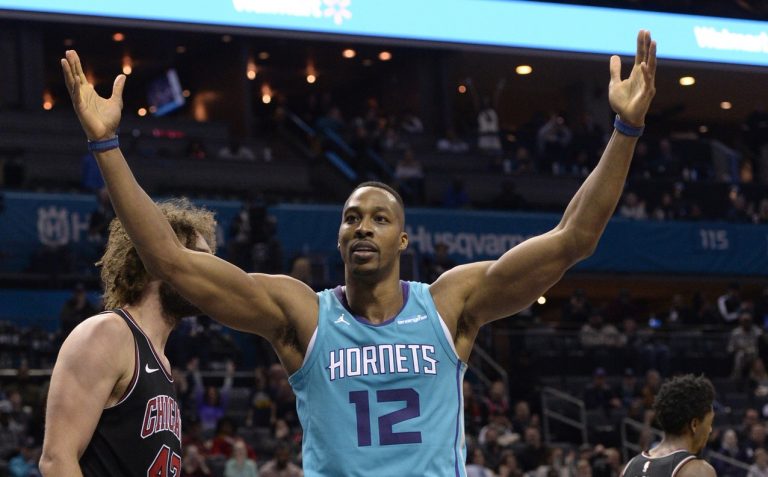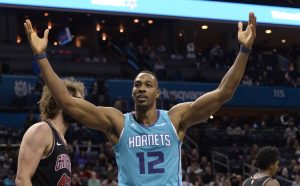 The Bobcats / Hornets have made just three postseason appearances in the last 12 years but it's a possibility this year if they keep winning. Charlotte has a nice mini four game winning streak going and they're coming off impressive back-to-back wins over Washington and Detroit. The Hornets are 4-1 ATS their last 5 home games although the Bulls have covered the number in the last four head-to-head matchups.
Chicago has also won both games this year SU. On November 17th the Hornets fell 120-123 in Chicago as -6.5 road favorites and again 111-119 (OT) at home on December 8th as -9.5 favorites. This is a much more depleted Bulls team than the ones that appeared in those games but maybe Charlotte just has a psyche against them? The Hornets should match up well especially at Center with Dwight Howard even more so if the veteran Robin Lopez is out for the 2/27 NBA free pick.
Chris Bosh challenges Dwight Howard to lead the Charlotte Hornets to the playoffs this season. https://t.co/QdqEMzfW7K

— Swarm and Sting (@SwarmnSting) February 26, 2018
2/27 NBA Free Pick – Betting
The line has moved only half a point to the CHA -10.5 current. That's a lot of points in any NBA game which is why Charlotte is only getting a minimal lean from the public at 51%. You can't underestimate how bad the Bulls have been lately with their only three wins in the last six weeks coming against Atlanta, Orlando and Minnesota in an emotional game in the return of Jimmy Butler to the United Center. Chicago is on a back-to-back and the Hornets are more rested than they appear. Charlotte has a night off between this contest, but since their last two wins have been blowouts only Kemba Walker has played more than 30 minutes in the last four days. Charlotte can go 10-11 players deep which should give them the edge tonight.
Free Pick: Charlotte Hornets -10.5