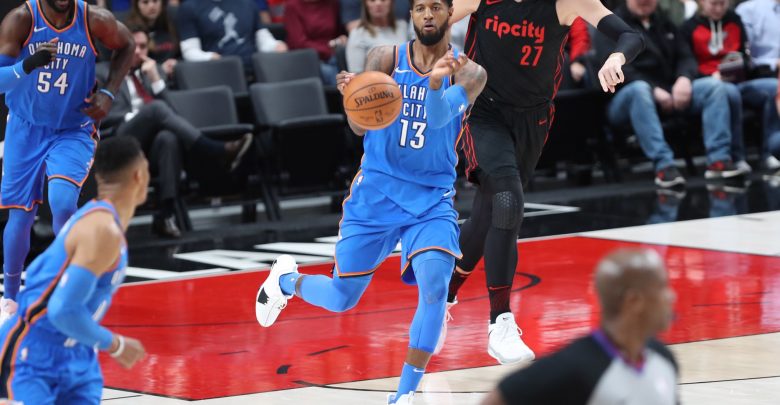 The game of the night in the NBA sees #3 seed Portland visiting #4 seeded OKC. Oddsmakers have set the Thunder as -3.5 favorites as Portland suddenly looks human – dropping two in a row after a 13 game winning streak. Oklahoma City is trending upwards as well, winning 7 of their last 8 to close to within 1 game of the #3 seed in the West. The Thunder could definitely use a win in the 3/25 NBA free pick more as they're holding on to just a .5 game lead for home court in the first round. Then again with the #5 seed Spurs charging hard, Portland needs every victory too. There's good value on either side of this contest.
How Does Portland Get Out of Their 'Funk?'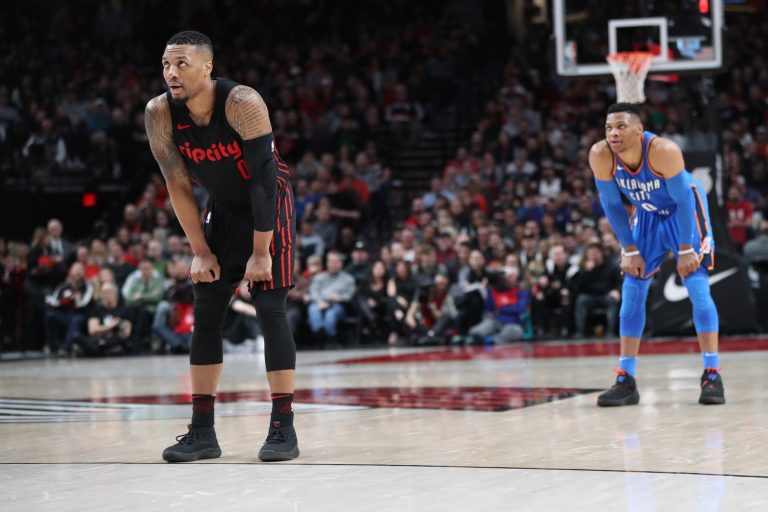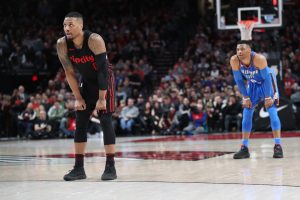 Winning 13 games in a row is impressive, but at the same time it also makes people wonder when you drop two consecutive contests as the Trail Blazers have done coming into Sunday night. Portland fans should still feel comfortable with their team considering those two losses came to Western Conference leading Houston and Eastern Conference #2 seed Boston. One thing Portland will have to show though is that they know how to win on the road. Eight of their last 10 games have been at the Moda Center and the Blazers are just 19-15 on the road.
Portland did rattle off some impressive wins during their winning streak including beating Cleveland, Golden State twice, and these Thunder 108-100 back on March 3rd. That game was in Portland, and things will be different at OKC where the Thunder are 15 games above .500 on the season. Then again, CJ McCollum and Damian Lillard combined for 48 points in that contest so there are some obvious matchup issues that benefit the Trail Blazers. This is especially true for the 3/25 NBA free pick considering Portland is 3-0 against OKC on the year.
Does the Big Game Atmosphere Favor the Thunder?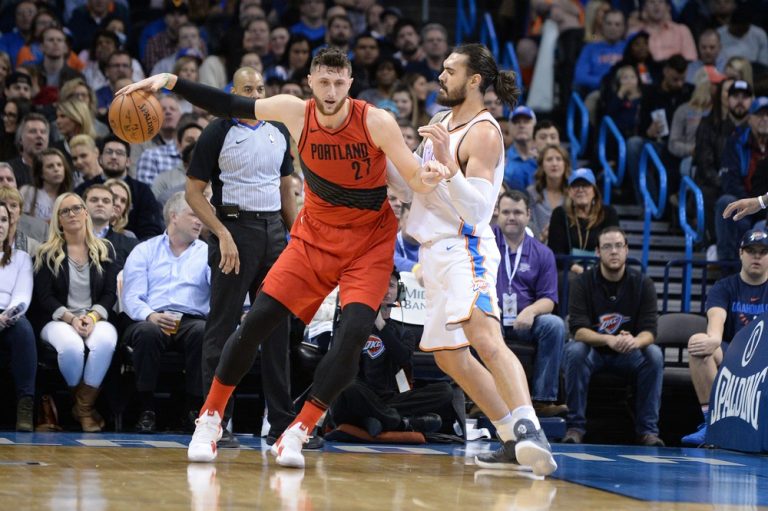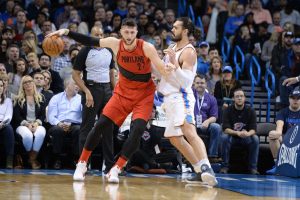 OKC has had a pretty good week after going into Toronto and giving the Raptors just their sixth home loss of the year. The Thunder also lost in Boston (but only by a point) and beat an Eastern Conference playoff team Miami over the last 7 days. After tonight, OKC will have three nights off before what will presumably be a very critical matchup with San Antonio on Thursday. The Oklahoma City defense is going to be the key in the 3/25 NBA free pick however as they've held their last two opponents to 100 or less. In fact, since signing Corey Brewer to replace the injured Andre Roberson the Thunder have the 10th best defensive rating in the league. In 11th is Portland however which is something to consider as tonight's total has gone up 3 points to 216.
Also, yes the Thunder dropped a 108-100 contest to Portland at the beginning of the month, but their duo of Russell Westbrook and Paul George did outscore McCollum and Lillard 51-48. The Thunder definitely have more reliable supporting personnel as Steven Adams is coming off a 24 point, 12 rebound night against the Heat and Carmelo has three 15+ point games in his last six.
3/25 NBA Free Pick Betting
Both of these teams have 120+ point nights in the last week which means on any given night they could torch the scoreboard. That being said Sunday evening's free pick is an over/under play. The under is 8-3 in Portland's last 11 road games and 4-1 in the Thunder's last 5 home games. Portland has the #5 defense in the NBA while OKC is ranked 7th. With the total going up to 216 from a 213 open, it's the perfect time to sneak in and hope for a defensive struggle.
Free Pick: Portland / Oklahoma City 'Under 216