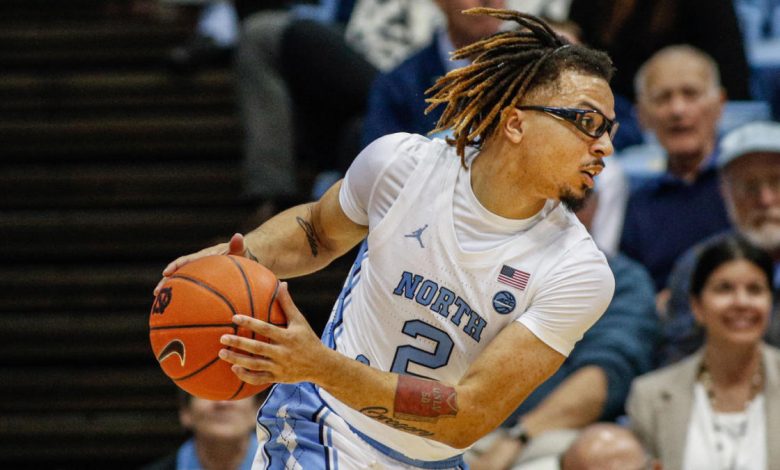 The Elon Phoenix continue their gauntlet of a schedule Wednesday night as they travel to Chapel Hill to take on No. 5 North Carolina. Elon's two most recent games were at Georgia Tech and at Michigan, both games resulting in 20-point defeats. Despite the Phoenix's predictable struggles against Power 6 programs, Marcus Sheffield II has been a great addition to head coach Mike Schrage's squad, averaging 17.3 points, 5.8 rebounds, and 3.8 assists per game.
The Tar Heels have played a fairly innocuous schedule so far, aside from an opening-night tilt with Notre Dame, as they have easily overpowered their other two opponents, UNC Wilmington and Gardner Webb, quite easily. Freshman point guard Cole Anthony has looked as advertised, averaging 27 points, seven rebounds, and three assists to this point, establishing himself as the early ACC Player of the Year frontrunner.
North Carolina is a 30.5-point favorite in this contest, with the over/under being set at 143.5.
Can The Phoenix Rise After Two Beatdowns?
Elon has basically been overmatched in its two most recent contests. Smaller programs rely on those "buy" games to financially support their programs, and this game is no different. Sheffield is a Stanford transfer that played in Chapel Hill as recently as last season, so the stage shouldn't have much effect on him.
That said, his supporting cast has been severely lacking on the offensive end. The Phoenix have actually defended the arc quite well; the problem is they have not shot it particularly well, making just 32 percent of their attempts.
Will The Heels Be Caught Looking Ahead?
UNC's schedule ramps up in a hurry after this matchup, with games against Alabama on a neutral court, vs. top 10 Ohio State at home, and then traveling to Virginia for its second ACC matchup. The Tar Heels will head out to Spokane to face Gonzaga shortly after that. It is paramount that they don't get caught napping against an Elon team that has a mid-major star in Sheffield.
The other concern for the Heels is that outside of Anthony, Garrison Brooks and Justin Pierce, no one is playing particularly well. Leaky Black has struggled from the field, while Brandon Robinson and Sterling Manley have yet to play a game this season. Christian Keeling is also taking some time to get acclimated, shooting just 36 percent from the floor.
Pick and Prediction
Regardless of any concerns about UNC early in the season, it should be able to simply "out talent" the Phoenix in this game. If there was an opportunity for Black and Keeling to "get right," it would be this game, but look for Armando Bacot to break out in this game. Coming off of his first career double-double, the freshman big man looks increasingly comfortable with each game he plays.
Between Bacot, Brooks and Pierce, UNC should dominate the glass on both ends, leading to many second-chance attempts. It will be a huge night for both Anthony and Bacot, lay the points and take the under, UNC by truckloads.