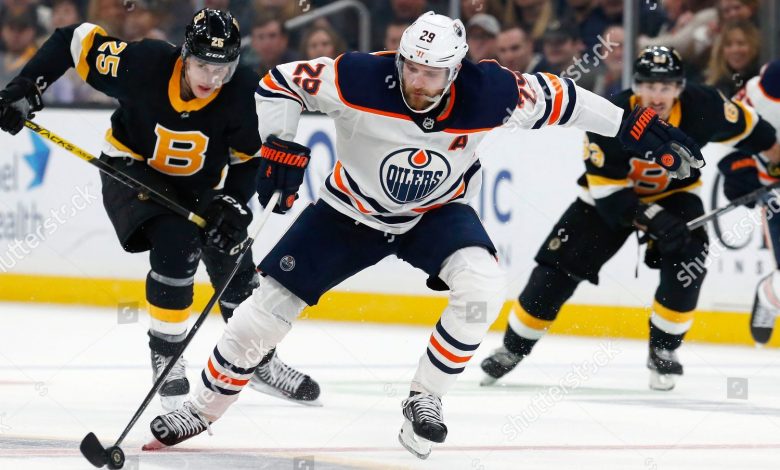 Tuesday's action-packed slate of NHL games wraps up with the Edmonton Oilers (28-18-6) visiting the Arizona Coyotes (26-21-7). The surging Oilers have shot up to second place in the Pacific, while the slumping Coyotes are just barely clinging to a playoff spot.
Here is a preview for Tuesday night's showdown in Glendale, Ariz., along with odds and a free pick.
By the Numbers
We'll start with the Oilers, who, fresh off an eight-goal performance against the Flames, are now 7-1-1 over their last nine games. Edmonton ranks 11th in the league in goals per game with 3.23 on 29.8 shots.
The Oilers have the fifth-highest shooting percentage in the league at 10.9, and also feature the league's most dangerous power play, which is successful a whopping 29.5 percent of the time.
Defensively, the Oilers are 18th with 3.08 goals allowed per game, giving up a modest 31.4 shots as well. The penalty kill has been very good, as Edmonton is seventh in the NHL with an 82.9 percent kill rate.
As for the Coyotes, they are desperately hoping to snap their five-game skid Tuesday night. With just two wins in its last 10 games, Arizona ranks 23rd this season with 2.72 goals scored on 31.2 shots.
Their shooting percentage is in the bottom third of the league at only 8.7, while their power-play percentage is at 19.4, 18th in hockey.
On the flip side, Arizona is among the elite teams in terms of goals allowed, ranking fourth with just 2.67. The Coyotes allow a sizable 32.3 shots per game but rank just inside the top 10 on the penalty kill with an 82.1 percent success rate.
Who To Watch
While Connor McDavid may get the headlines and recognition, his Oilers teammate Leon Draisaitl is leading him and the entire league in points. After a four-assist performance on Saturday, Draisaitl is up to 29 goals and 54 helpers in just 52 games.
He has seven goals and 15 assists during his 11-game point streak, and right now is unquestionably the hottest player on the ice heading into Tuesday night.
Of course, McDavid isn't far behind. The captain and former MVP scored twice on Saturday to give him 29 goals and 50 assists this season. With 79 points in 52 games, McDavid is very much in the mix to lead the league in points as well.
And don't sleep on former first overall pick Ryan Nugent-Hopkins. While he only has 37 points this year, Nugent-Hopkins has five goals and seven assists during his current eight-game point streak.
Marred in a slump, the Coyotes' best player over the last week or so has been Nick Schmaltz. Schmaltz recorded a two-assist day last week against the Ducks followed by a goal against the Kings, bringing him to eight goals and 30 assists on the year.
Those two games helped snap his seven-game point drought, so we'll see Tuesday night if he is able to continue to put points on the scoresheet.
Arizona's best overall player, Taylor Hall, has been starting to find his old form lately. The former MVP has assists in back-to-back games, giving him five goals and eight assists over the last 12 games. As a whole, Hall is up to 13 goals and 29 assists this season.
Also, keep an eye out for Conor Garland Tuesday night. Garland scored against the Blackhawks and has points in three of the last four games, bringing him to 17 goals and 13 assists on the year.
Goalies
For the Oilers, expect Mikko Koskinen to man the net Tuesday night. Koskinen is 15-9-2 with a 2.83 GAA and a .912 save percentage.
The Coyotes will likely counter with Antti Raanta in goal. Raanta is 9-11-3 with a 2.93 GAA and a .913 save percentage.
Odds and Pick
Despite Edmonton being red-hot and Arizona slumping, the Coyotes are slight favorites at home Tuesday night at -125. Even more surprising, the Coyotes are just 12-10-4 at home this season, while the Oilers are 15-10-2 on the road.
Simply put, I just don't think the Coyotes find a way to slow down McDavid and Draisaitl in this one. While Arizona has a deeper team, its offense isn't going to be capable of matching up with the Oilers. Not only that, but Edmonton's defense is solid enough to hold its own regardless. So give me the Oilers +105 to take this one on the road Tuesday night.