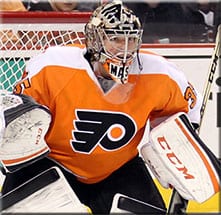 Overview
The Philadelphia Flyers are on the west coast tonight where they take on the Vancouver Canucks. With the Canucks and Flyers being in different conferences they obviously don't play each other all that often but the Canucks have won 4 of the last 6 meetings overall although they have had trouble winning at home with just 1 win at home versus the Flyers over the last 20 years.
Head to Head Trends
Flyers are 7-1 in the last 8 meetings in Vancouver.
Over is 3-1-1 in the last 5 meetings.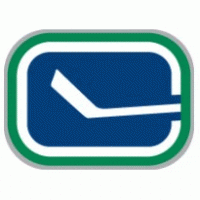 Vancouver Canucks (-145)
The Vancouver Canucks are 2nd in the Pacific Division with 82 points but with a very tight playoff race in the West they can still easily find them selves on the outside looking in if they hit even the smallest cold stretch. The Canucks have been one of the more consistent teams all season they haven't had many cold or hot stretches they're more of a win 2 or 3 then lose 1 or 2 type teams. The Canucks are averaging 2.8 goals per game on offense while allowing 2.7 goals per game on defense.
Vancouver Canucks Trends
Canucks are 12-2 in their last 14 vs. Metropolitan.
Canucks are 52-25 in their last 77 home games vs. a team with a road winning % of less than .400.
Philadelphia Flyers (+125)
The Philadelphia Flyers are 5th in the Metropolitan Division with 73 points and although not mathematically out out the playoffs I will say it's very very unlikely they will make it. The Flyers were playing good not that too long ago and it looked like they might make a run but after losing 5 of their last 6 games it's pretty well over now. The Flyers problem this season is that they are absolutely horrible on the road losing 27 of 36 games this season with a -0.8 goal differential.
Philadelphia Flyers Trends
Flyers are 1-5 in their last 6 overall.
Flyers are 16-38 in their last 54 road games.
Conclusion
I like the Vancouver Canucks over the Flyers in this one. The Canucks are a fairly solid team in general and are playing decent right now while the Flyers have lost 5 of their last 6 games plus they just really suck on the road so I think getting the Canucks at -145 offers some solid value.
Free Pick: Vancouver Canucks -145