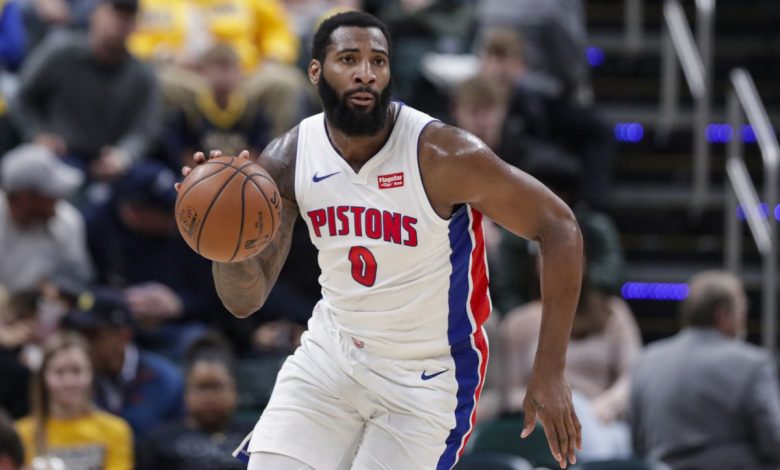 The Detroit Pistons continue their six-game road trip with a visit to face the LA Clippers on Thursday night. The Pistons have dropped the first two games on the trip, while the Clippers come into the game off a win over Sacramento.
It has been a very disappointing season for this Pistons team that just barely snuck into the postseason a year ago. They have dealt with several injuries, while a number of their guys have just simply struggled. Andre Drummond has been the only consistent guy for them throughout this year, as they've used a number of different starting lineups.
There was actually a game they brought Drummond off the bench, which really didn't make too much sense. The Pistons are likely not going anywhere fast in 2019-20.
The Clippers, on the other hand, are indeed going places. They are racking up the wins with their new, talented lineup and still playing winning ball in the midst of a lot of injuries. They are coached well by Doc Rivers.
The Clippers' stars have done their job, while the role players make shots whenever needed. The only issue they have is trying to decide who the best starting power forward is. They may also need to upgrade that spot at the deadline for someone who can cover the Lakers' Anthony Davis.
The Clippers are 11.5-point favorites Thursday night, while the over/under sits at 223.5 points.
Looking To Gain Some Momentum
It has not been a fun season for Pistons fans, as things really not going too well. Not that they were great last year, but they certainly were better than what we have been seeing. Reggie Jackson has now missed the last 32 games, while Luke Kennard has also been out of the lineup for a bit.
Blake Griffin has forgotten how to play good basketball, shooting a meager 35 percent from the floor and 24 percent from three. He was Detroit's star that was winning games alone at times last year. Now he can barely even rebound the ball as he struggles to make shots. Also, 11 guys have started for these Pistons, who have shown no consistency.
As Drummond continues to average 17 points, 16 rebounds and two blocks, the rest of the guys are not putting up great numbers. They can make three-pointers at a high rate, but the Pistons' defense has been pretty atrocious.
Trying To Survive
While Patrick Beverley has been in and out of the lineup over the past few weeks, the defense has not missed a beat. No matter who fills in and gets playing time, it all still works out. We saw Derrick Walton Jr. give them 20 minutes off the bench in a win over the Kings, while Terrance Mann also showed that he can get things done.
In the games where Paul George and Kawhi Leonard play together, which is shockingly a bit rare, the Clippers always seem to come away victorious. They're 24-11 and still just getting started.
They may have a little trouble slowing Drummond Thursday night, but their problems will stop there. The Clippers have been tough all year and should expect to win.
Clippers Dominate En Route To Win
Thursday night will bring another win for the Clippers, as it won't be close.
Free Play: LAC -11.5