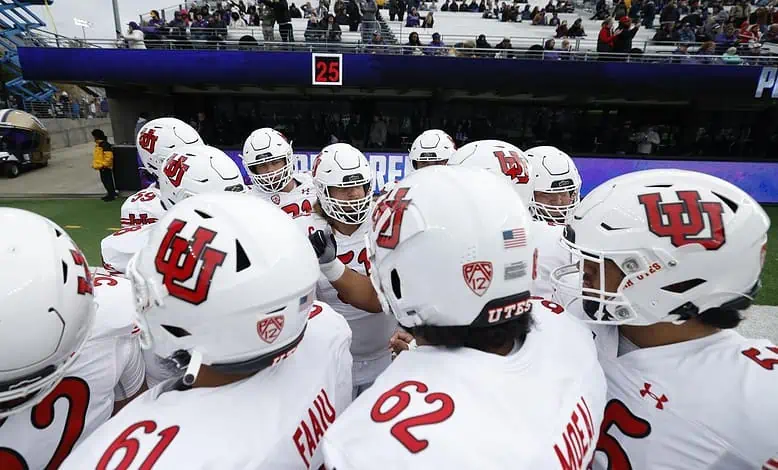 A pair of 7-3 Pac-12 Conference teams will meet up on Saturday night for a huge game in the Pac-12 Conference. The Utah Utes are set to visit the Arizona Wildcats, and the betting spread for this game is as tight as can be. 
Utah was supposed to be a contender to win the Pac-12 Conference this season, but some key injuries just didn't allow that to happen. The Utes are coming into this game having lost two of their last three games, and they continue to face a difficult schedule.
Arizona is coming into this game with a ton of momentum as they are now sitting at 7-3 on the season. The Wildcats have now won four straight games, and they have been one of the biggest surprises in this conference. 
The Arizona Wildcats are one-point betting favorites over the Utah Utes on Saturday night, and that will give you plenty of different betting options. 
Barnes Needs to Shine For Utes
Utah was expected to have Cameron Rising at quarterback this season, but an injury has now given the job to Bryson Barnes. There have been some flashes of greatness from Barnes, but he has also tossed seven interceptions this season. 
Running back Ja'Quinden Jackson has 122 carries for 627 yards this season, and he is going to need to be a major key in this game. Utah needs to find a way to find balance on offense, and establishing the run is going to be a big key. 
The Utes did just have a game in which they held Arizona State to three points, but the defense hasn't always been great. It's going to take a big effort for the Utes to find a way to slow down the explosive Wildcats. 
Arizona Rolling on Offense
The Arizona Wildcats come into this game scoring 30.7 points per game, and that was not expected from this roster. Arizona has turned to Noah Fifita at the quarterback position and he has thrown for 1,735 yards and 16 touchdowns this season. 
Running back Jonah Coleman has also had a huge season for the Wildcats as he is averaging 7.2 yards per carry. This Arizona team can attack opponents in so many different ways, and that's why they are 7-3 on the year. 
The defense for Arizona is going to give up some points, but they have been solid in the last four games. Arizona has held two of their last four opponents to 10 points or less. 
Wildcats Win a Thriller
Utah has been a great defensive team all season long, but the offense hasn't been able to show up in every single game. The Utes just don't have the passing attack to keep up with some explosive teams, and that will be a problem in this game. 
Arizona continues to pick up the wins, and that confidence has allowed them to make some big plays late in games. The Wildcats aren't blowing teams out, but they don't need to do that in order to pick up another win. 
Bet the Arizona Wildcats -1.0 as they are able to sneak past the Utah Utes and pick up their fifth-win in a row.