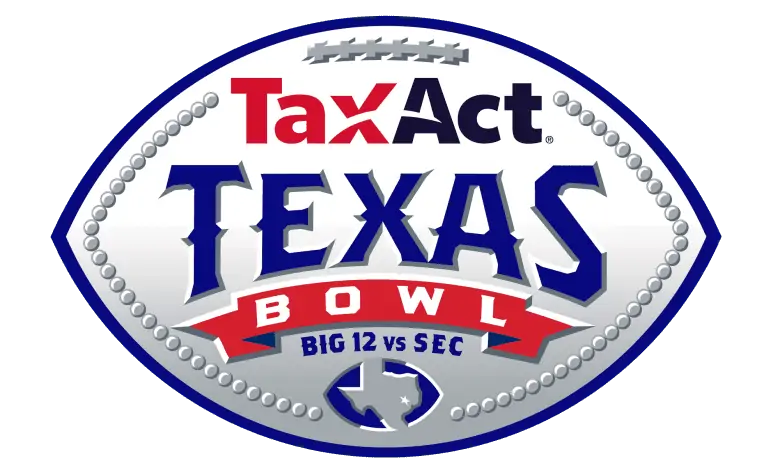 The penultimate college bowl game kicks off in 2022 TaxAct Texas Bowl betting when LSU (6-6) meets up with Kansas State (7-5). Louisiana State has the name recognition here, but they're also in a major transition moving on from Ed Orgeron to Brian Kelly and still trying to find a starting QB for Tuesday night's contest.
With the Tigers in flux, this is a great opportunity for KSU to get their first bowl win under coach Chris Klieman, who lost the 2019 Liberty Bowl in his first year with the team. The Wildcats are a -7 point favorite, up all the way from a +2.5 open and 71% of the public does indeed like Kansas State even giving a TD.
Too Much Disarray for LSU?
The future is looking bright for LSU, even though they did just win the national championship in 2019. The program wrestled Brian Kelly away from Notre Dame, and are hoping this is the last 6-6 season they'll see in a long time.
First things first though, offensive line coach Brad Davis takes over the helm of the team in 2022 TaxAct Texas Bowl betting. He'll be kept on in Kelly's staff so there's not a huge sense of urgency, that's especially true since LSU is scrambling at who will be their QB for Tuesday night's matchup.
Max Johnson has entered the transfer protocol to head to Texas A&M, and LSU isn't going to risk the eligibility of Garrett Nussmeier who would lose his redshirt status after already playing in four games this season. That leaves two freshman walk-ons – Tavion Faulk and Matt O'Dowd – as the only QB options
Program Builder for K-State
LSU is preparing for a lot of transition this offseason, but Kansas State can use a win in the Texas Bowl to help build momentum for next season. The Wildcats seem to like what they have in Chris Klieman, who has guided the program to a bowl game in two of his three seasons in Manhattan.
Besides all the disarray surrounding LSU, one of the major reasons that Kansas State is favored on Tuesday night is because they'll likely be getting QB Skylar Thompson back from an ankle injury. Thompson is experienced in his sixth season with the program and is completing nearly 70% of his passes on the year. This will be the last start at K-State for Thompson.
Kansas State finished the year decent even without Thompson, mostly on the heels of their defense. Their last two games were a 20-10 loss to #6 Baylor and falling 22-17 at Texas – both losses, but decent showings in tough games. Thompson navigating the offense would've given K-State a great shot at a six game win streak to wind down the year.
Free 2022 TaxAct Texas Bowl Betting Pick
This one all comes down to how LSU's psyche is for this matchup. They had a good run with Orgeron, but what does the Texas Bowl do for a program that is just two years removed from a national championship? K-State wants this one, and has the defense that can exploit the Tigers who will likely have to be relying on a walk-on freshman QB.
LSU 14 – Kansas State 26
Free Pick: Kansas State -7