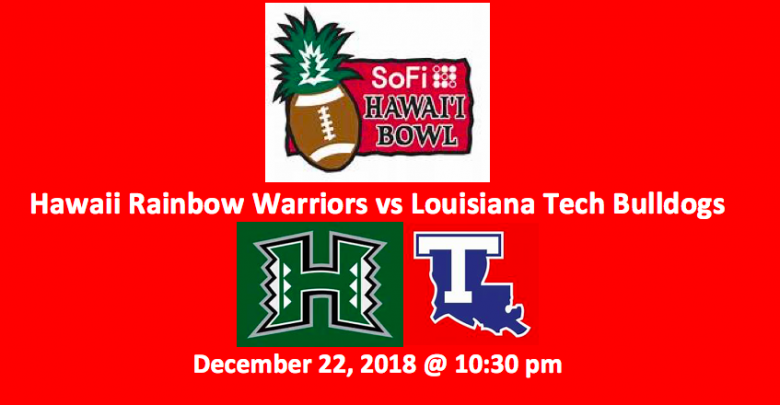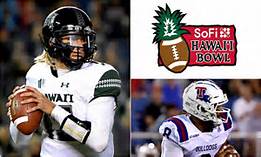 The final bowl game to be played prior to Christmas is the SoFi Hawai'I Bowl featuring the Hawai'i Rainbow Warriors (8-5, 2nd MW- West) vs the Louisiana Tech Bulldogs (7-5, 2nd Conf-USA- West). The game, which is played at Aloha Stadium in Honolulu, HI, starts at 10:30 pm ET. Our 2018 Hawai'i Bowl preview has the Bulldogs at -2.0 and the over/under at between 60.0 and 62.0.
Louisiana Tech enjoyed a three-game winning streak this season when they beat ITSA, UTEP, and Florida Atlantic. They only lost two games in a row once, but it was right at the end of the season to Southern Mississippi and Western Kentucky. They played two top 25 teams, #6 LSU and #18 Mississippi State, losing to both.
The Rainbow Warriors proved to be better than originally projected. After seven games, Hawai'i was 6-1. Having only lost to Army 28-21. But then they went on a four-game losing streak that included losses against BYU and Nevada. They finished the season with two wins, beating UNLV and SDSU.
Louisiana Tech – Analysis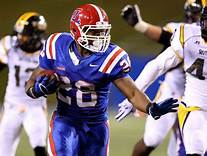 The Bulldogs are averaging 24.2 PPG while giving up 23.8 PPG to their opponents. Louisiana Tech averaged 246.8 YPG in passing. They added, on average, 126.4 YPG in rushing. On defense, the Bulldogs allowed opponents 194.8 YPG in passing and 157.3 YPG in rushing.
The Bulldog pass attack will look to WR Adrian Hardy (69 REC, 1,052 YDs, 15.2 YPC, 6 TDs) to get free and collect some of QB J'Mar Smith's (57.0 COMP%, 14 TDs, 9 INTs) passes. RB Jaqwis Dancy rushed for 810 yards this season. He averaged 5.6 YPA while scoring nine times.
Hawai'i – Analysis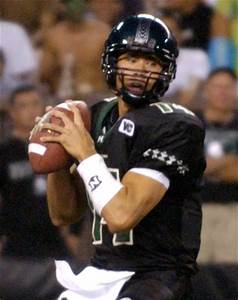 The Rainbow Warriors have scored 32.1 PPG. The team's passing attack averaged a hefty 321.2 YPG. Hawai'I's rushing game was good for just 113.5 YPG. In contrast, the defense allowed 35.4 PPG, making their average PF/PA differential -3.3. The Warriors offered opponents 207.5 YPG on the ground and another 231.2 in the air. Sophomore Cole McDonald connected on 58.3% of his passes. He threw for a total of 3,970 yards, connecting on 35 TD passes and just 8 INTs. He has been sacked 31 times.
Three receivers have 850-plus yards with each gathering in at least nine scoring passes. WR John Ursua leads the team with 89 catches, 1,343 yards, and 16 TD passes. The Rainbow Warriors rarely run the ball. Our 2018 Hawai'i Bowl preview sees this team as being very dangerous.
Five Keys to the Game
Rainbow Warrior passing game is exceptional
Bulldog air game is sound but not nearly as deep as Hawai'i's
Hawai'i defense is spotty at best
LT has edge in ground attack
QB edge goes to Hawai'i
2018 Hawai'i Bowl Preview – Pick
We do believe that the Rainbow Warriors will struggle on defense. This will be the primary key to the game. The Bulldogs should be able to score against Hawai'i. The Warriors should be able to put some points on the board too. But we expect LT will pull away at around the midpoint in the game. Take the Bulldogs at -2.0. Our 2018 Hawai'i Bowl preview also likes the over at 60.0. For more bowl information and free picks click here.
Summary Hawai'i Rainbow Warriors vs Louisiana Tech Bulldogs Picks – LT at -2.0 and over 60.0