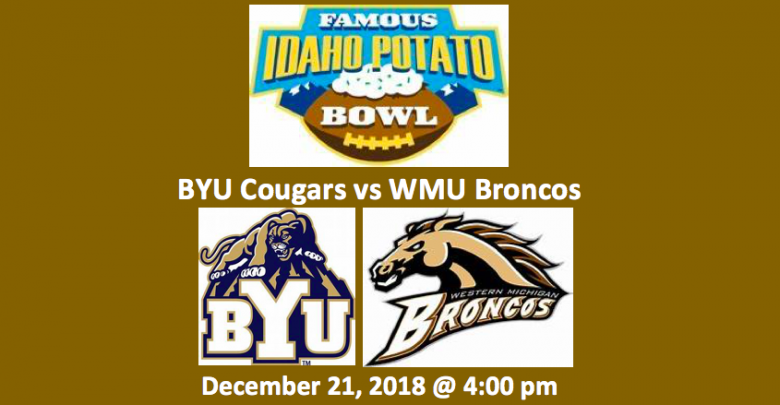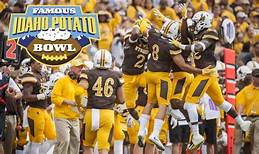 The second and final bowl to be played on Friday, Dec. 21 is the Famous Idaho Potato Bowl. Kickoff is set for 4:00 pm ET at Albertsons Stadium in Boise, ID. The game features Western Michigan Broncos (7-5, 2nd MAC – West) and the BYU Cougars (6-6). Our 2018 Famous Idaho Potato Bowl preview has the Cougars favored by 11.0 or 11.5. The over under is at either 52.0 or 52.5.
The Broncos started their season with two losses. The first was 55-42 to Syracuse. The second loss was to #21 Michigan. The final was 49-3. The Broncos then ran off six straight wins. They then lost three games straight. In the final game of the season, Western Michigan pulled off an upset bu beating the MAC-champs-to-be Northern Illinois Huskies 28-21.
BYU, which is an Independent, certainly had a mixed season. Early in the year, they beat #6 Wisconsin 24-21, while they lost to #11 Washington 35-7 and #17 Utah 35-27. In the middle of season, the Cougars lost a tough one to Northern Illinois 7-6. Their longest winning and losing streaks were two games. They went 2-1 in their final three contests with the last game of the season being the loss to the Utes. Let's see what our 2018 Famous Idaho Potato Bowl preview has to say about these two teams.
Western Michigan – Analysis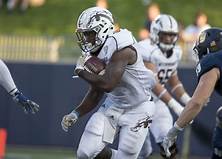 The Broncos are a team that likes to mix it up. This season they passed for 242.6 YPG and ran for 204.6 YPG. Western Michigan averaged 33.2 PPG. With junior QB Jon Wassink calling signals the team was highly competitive. Under Wassink, they were 6-2. Wassink suffered a right foot injury against Toledo and had to undergo surgery. With that, freshman Kaleb Eleby took over and the Broncos went 1-3. Eleby, who has a 64.9 completion percentage, has four sound pass catchers to throw to. Look for his primary target to be freshman wideout Jayden Reed (56 REC, 14.2 YPC, 8 TDs). The very production Western Michigan ground game will focus on senior Jamauri Bogan and junior LeVante Bellamy. Bogan has 702 yards and 15 TDs on 156 carries. Bellamy has gained over 1,100 yards and scored six times. He's averaged 6.2 YPA.
There was little room for error with this team, as they allowed 33.3 PPG. They held teams to on average 209.3 YPG in the air and 169.2 YPG on the ground. The defense comes to this game with an impressive 15 FF. They also have made 29 sacks, defended 27 passes, made nine interceptions. DLs Ali Fayad and Ralph Holley are both adroit at putting pressure on QBs.
BYU – Analysis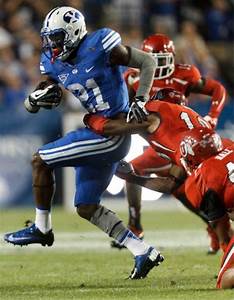 On offense, the Cougars averaged 25.4 PPG. BYU rushed for 154.9 YPG, while they threw for 199.6. BYU QB Tanner Magnum, a senior, is also out with an injury. Overall, freshman QB Zach Wilson (62.2 COMP%, 8 TDs, 3 INTs) has done well. His two prime pass catchers are TE Matt Bushman (25 REC, 18.5 YPC, 2 TDs) and WR Talen Shumway (20 REC, 15.9 YPC, 3 TDs). The ground game is handled primarily by three different backs, Lopini Katoa, Squally Canada, and Matt Hadley. The trio has combined for about 1,200 yards of offense and 18 TDs. This is BYU's main mode of scoring.
BYU held teams to 21.7 PPG. Their defense was hearty as they allowed 195.6 YPG in the air and 129.4 on the ground. Our 2018 Famous Idaho Potato Bowl preview notes that the Cougars have accumulated 24 sacks, defended 30 passes, and grabbed eight picks. DL Corbin Kaufusi is a top performer.
Five Keys to the Game
Broncos offense needs to make up for their defense
Cougars defense needs to make up for their offense
BYU tested by a much tougher schedule
WMU without starting QB; replacement Eleby has struggled
BYU without starting QB; replacement Wilson has done well
Our 2018 Famous Idaho Potato Bowl Preview – Picks
Our 2018 Famous Idaho Potato Bowl preview does like the BYU Cougars at -11.0. We think their defense will keep the Broncos at bay and their offense will run over WMU defenders. We do think that the Cougars will score a good 40 points or more, and the Broncos will get around 17 or a bit more. With that in mind, we say take the over at 52.5. Make sure to check out our bowl page for the final four games that'll be played prior to Christmas.
Summary BYU Cougars vs Western Michigan Broncos Picks – Cougars at -11.0 and over 52.5