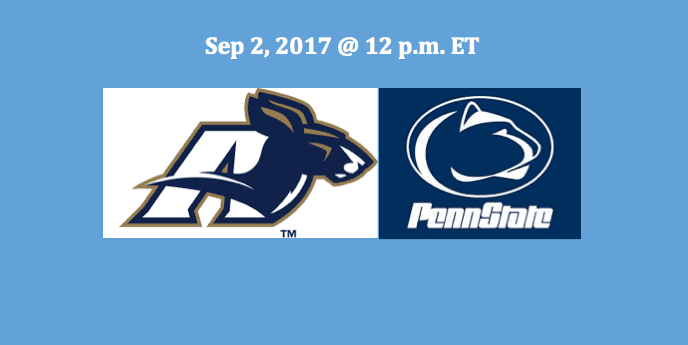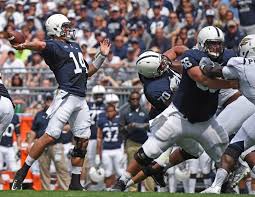 The Mid-American Conference Akron Zips visit the Big Ten Penn State Nittany Lions for a noontime kickoff at University Park, PA. The Zips bring a team that is loaded with vets and features an active passing game. The Nittany Lions will counter with a highlight-reel quarterback and a tough defense. Our Akron plays Penn State 2017 college football pick has the Lions at -30.5 and the over/under at 65.5.
Akron Offense vs. Nittany Lions Defense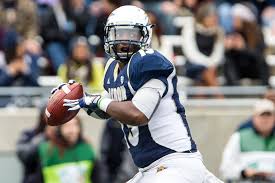 Senior QB Thomas Woodsen leads the Akron offense. Woodsen, who completed 60.3% of his passes last season, was a question mark coming into the season due to an off-season shoulder injury. But he appears to be healthy. His two top receivers from last year are gone, which means the team's third most active receiver, Austin Wolf, will have to step up as will others. The Zips may go more with their ground attack this year, as senior RB and former Ohio State transfer Warren Ball is back for one last season. In 2016, he played in the first two games and then was lost for the season due to injury. Two other running backs, who each had 400-plus yards last year, also return. The Zip frontline is a concern.
The Penn State defense, which allowed 25.4 PPG last season, is young but experienced. The defensive ends are relatively untested, but the frontline tackles are solid. Junior WLB Manny Bowen, who last season had 68 tackles, two sacks, six TFL and three QBH, will be an important factor. Free safety Marcus Allen notched six TFL and three PBU last season, is back for his final season. The Nittany Lion defense is good but not great. Still, they should be able to handle the Zip offense.
Penn State Offense vs Zips Defense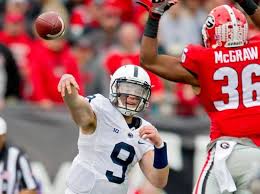 Penn State has an offense that is seasoned and able to score on the ground and in the air. Junior QB Trace McSorely passed for over 3,600 yards last season while completing 29 TD passes and tossing eight picks. He also ran for seven scores. RB Saquon Barkley can really grind it out on the ground. The junior is coming off of a season where he ran for 1,400-plus yards, averaged 5.5 YPA and scored 18 TDs. He's also a solid receiver. Four players with 25 or more catches las t season return. McSorely has plenty of guys to throw to and his O-line should give him the time he needs to pass.
In 2016 the Zips defense gave up 33.6 PPG. This year, the team is fairly solid when it comes to the front seven but weak in the secondary. LB Ulysses Gilbert, who led the team last season with 122 tackles, four sacks, 7.5 TFL, three PBU, and eight QBH, will serve as the D's anchor. He was All-MAC. Four of the team's top tacklers are back, including junior LB Brian Bell who notched four TFL. Akron suffered from a weak pass rush last season. They may be dealing with that issue once again in 2017.
Akron Plays Penn State 2017 College Football Pick
We are not in love with a point spread over 25 points. Penn State has a history of not covering against MAC teams. Our Akron plays Penn State 2017 college football pick will be Akron at +30.5. We're also taking the under at 65.5.
Akron Plays Penn State 2017 College Football Pick: Akron Zips at +30.5 and under 65.5