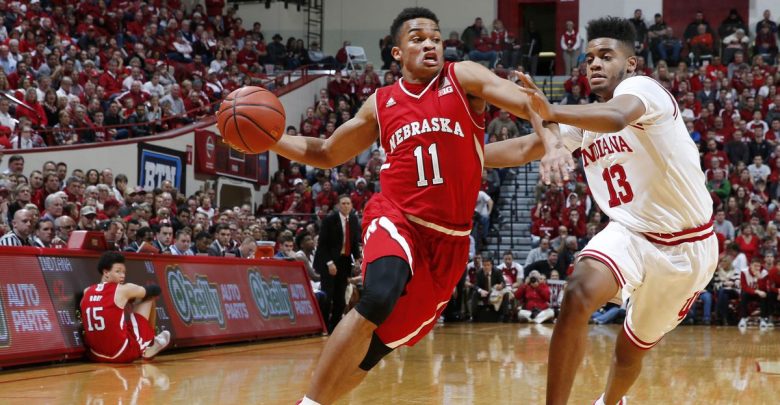 As usual, the Big Ten takes center stage Thursday night with a nationally televised game between the Penn State Nittany Lions and Nebraska Cornhuskers. At home, the Cornhuskers are favored by 10 points.
Thus far, the Nittany Lions have failed to build on the momentum of last year's NIT championship. Even with a win over a top-10 Virginia Tech team on their resume, Penn State is 7-8 overall with no other marquee wins. Following back-to-back losses to Michigan and Wisconsin over the past week, the Nittany Lions are 0-4 to begin Big Ten play, making them desperate for a win that can help them start to turn things around.
Nebraska, on the other hand, is in a little better shape. The Cornhuskers can hang their hats on wins over Seton Hall, Clemson, Creighton, and Oklahoma State during their non-conference schedule. Unfortunately, recent losses to Maryland and Iowa have them just 1-3 in conference play. With three of their next four games coming against ranked teams, Nebraska is approaching must-win territory against the Nittany Lions on Thursday night.
Senior Leaders
On paper, Nebraska has one of their best teams in years, primarily due to the senior trio of James Palmer Jr., Isaac Copeland Jr., and Glynn Watson Jr. Watson is the straw that stirs the drink as an experienced point guard while Palmer and Copeland provide most of the team's scoring from the wing. Palmer has scored 24 points per game over his last six games while Copeland is fresh off a season-high 24 points last time out against Iowa.
However, defense and rebounding is not a strength of the Cornhuskers this season. Nebraska has been out-rebounded in all four of their conference games this season. Also, in recent losses to Maryland and Iowa, the Cornhuskers have done a poor job of defending the three-point line with both teams shooting over 40% from deep against them.
Where's the Help?
In many ways, Penn State is a one-man team this year, relying largely on forward Lamar Stevens. The junior is scoring 19 points per game, but the Nittany Lions only have one other player averaging double figures, and that's freshman guard Rasir Bolton. Despite plenty of flashes, Bolton has an up and down freshman campaign. He has almost twice as many turnovers as assists and has struggled to score during the last two games against Michigan and Wisconsin.
The good news for Penn State is they could match up well against Nebraska. Both Stevens and 6'9'' forward Mike Watkins are monsters on the boards, giving them a chance to expose one of Nebraska's biggest weaknesses. However, the Nittany Lions shoot just 31% from the perimeter and average a modest 68 points per game. If the Cornhuskers try to force a track meet, they'll need more than just Stevens and Bolton to put the ball in the basket.
So There's a Chance
Nebraska is certainly the more talented and balanced team in this game. However, they have weaknesses that Penn State should be able to exploit in order to keep this game close. Bet on the Nittany Lions losing but beating the 10-point spread against Nebraska.