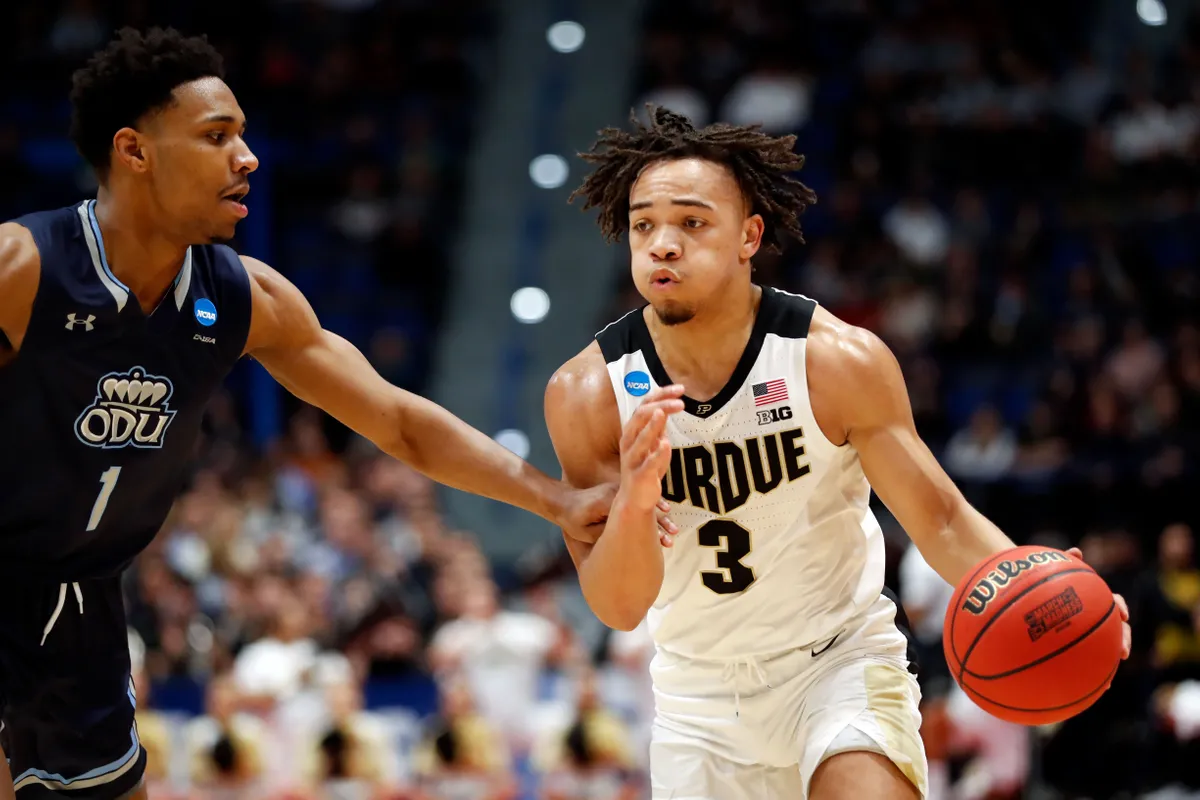 The defending National Champion Villanova Wildcats will take on the Purdue Boilermakers in a second-round matchup in the NCAA Tournament. Villanova was given the six seed in the South Region, while Purdue was handed the three-seed. The winner of this game will move on to Louisville, Kentucky in the South Region.
Villanova was able to outlast a tough Saint Mary's squad in the first round, winning by a score of 61-57. Purdue controlled their first-round matchup in beating Old Dominion by a score of 61-48. This is a battle of power-five conference teams, and this should be a terrific matchup. Purdue is a -4.0 point favorite over Villanova in this game.
Villanova Has Experience
Even though Villanova lost a ton of players from last year's championship team, they still have a team that is full of proven winners. Point guard Phil Booth is the leader of this team, and Eric Paschall has the ability to make big shots as well. The Wildcats have played terrific defense all season long in allowing just over 66 points per game. The Wildcats will have their hands full with an All-American candidate in this game.
Phil Booth leads the team with 18.6 points and 3.8 assists per game this season and will need to have another solid game in this one. Forward Eric Paschall has chipped in with 16.5 points and 6.2 rebounds per game. The Wildcats are shooting better than 35 percent from the three-point line, and they will need to make shots in this game. Even though this is a relatively new Villanova team, it is always hard to eliminate the champions.
Edwards Putting Up Big Numbers For Purdue
The first thing to talk about when discussing the Purdue Boilermakers is guard Carsen Edwards. The All-American candidate is averaging a whopping 23.0 points per game this season and has the ball in his hands a ton when Purdue is on offense. Edwards is an elite three-point shooter, but Purdue has other terrific shooters as well. The Boilermakers are shooting close to 37 percent from deep as a team, and if they get hot early, they will be tough to cool off.
Purdue is also a terrific defensive team, anchored by big man Matt Haarms. Haarms is averaging 2.0 blocks per game this season, and won't allow Booth and Paschall to finish around the rim as they are accustomed to doing. If Edwards can't get going on offense, look for Ryan Cline and Nojel Eastern to pick up the slack. This duo is averaging more than 18 points per game combined this season, and they can both really shoot the ball.
Defending Champs Move On
Purdue had a terrific Big Ten Conference season, and they are very deserving of the number three seed in this region. The problem is that the Boilermakers are capable of relying on Edwards too much on offense, and Villanova will do all they can to take them away. The Wildcats just know how to get the job done in March, and that will be the case again in this game. Bet the Villanova Wildcats +4.0 over the Purdue Boilermakers in this second round matchup.