College Basketball Picks
February 1st Friday Big Ten CBB Free Pick: #21 Maryland at #24 Wisconsin
A Showdown at the Kohl Center as Terrapins and Badgers Try to Pad Their Tourney Resume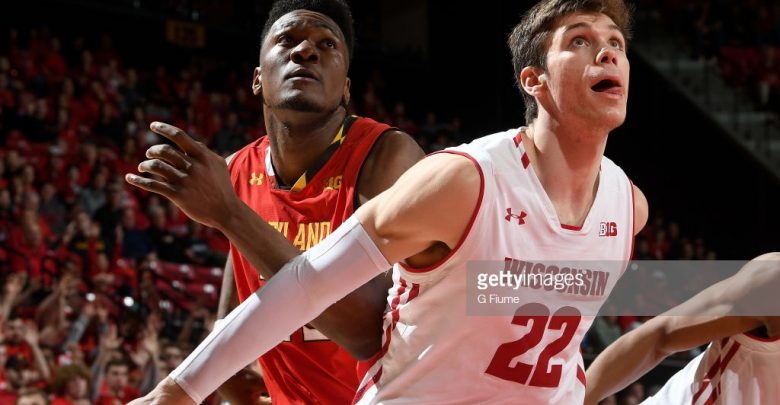 Wisconsin has revenge on their mind ahead of the February 1st Big Ten CBB free pick. A little over two weeks ago the Badgers fell down by 15 n the first half to Maryland in College Park only to go wild in the second half ultimately taking a 1 point lead with just two minutes to play. The Terps came back in those final minutes for a 64-60 win. Maryland has gone 2-2 since that game while UW has rattled off four wins in a row. It's for that reason why the Badgers are -5 favorites in the rematch.
Talented Terrapins Try to Get Back on Track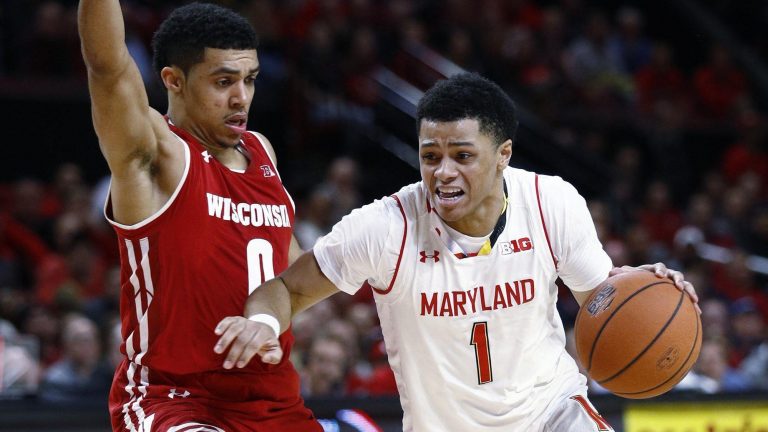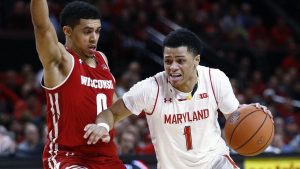 Racing out to the big lead over the Badgers on January 14th was impressive for Maryland but what they've done since has not been. The Terps are 2-2 in their last four games, with both losses coming by double digits. The 55-69 defeat at Michigan State was expected (+8.5 spread) but it's hard to trust a Maryland team that fell 67-78 to Illinois (-8.5 Maryland odds) at Madison Square Garden last Saturday.
The big question ahead of Friday's game is if Maryland is struggling or they just had a hiccup against Illinois partially due to playing at the Garden? The Terrapins did play angry in their first game after that defeat to the Illini, beating Northwestern 70-52. Bruno Fernando put up a 22/10 line an the Terps defense held Northwestern to 31% shooting from the field. Anthony Cowan led the first win over the Badgers with 21 points, made possible by going to the charity stripe 13 times. When you consider 6'5″ guard Eric Ayala and 6'10" forward Jalen Smith the Terrapins definitely have the size to mess with UW on Friday.
Wisconsin Looks for Revenge at Home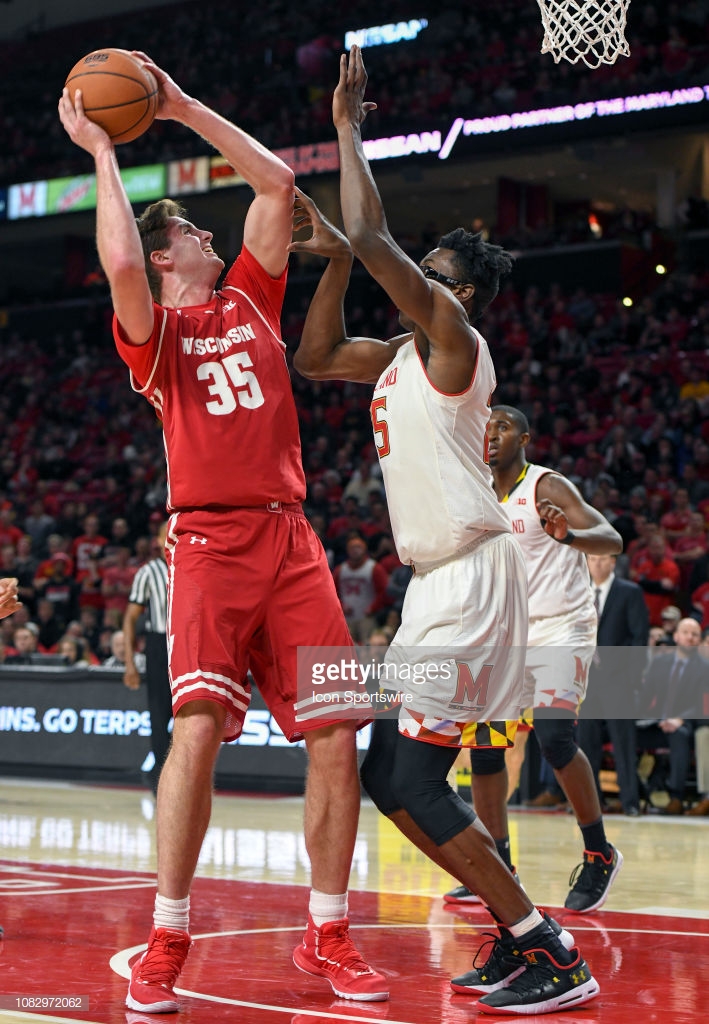 Few would argue that at least on paper Maryland is the superior talent in the February 1st Big Ten CBB free pick. That didn't stop Wisconsin from yielding an intense comeback in the first meeting between these two teams before ultimately falling by 4 points on the road. The scene shifts back to the Kohl Center Friday and home court could be the deciding factor in this matchup. The Badgers are 8-2 at home and the rare Big Ten Friday night matchup bodes well for the rowdiness in the crowd of a state known for it's affinity for happy hour (cough, cough). Wisconsin beat #5 Michigan 64-54 two weeks ago thanks in part to the home court advantage.
The Badgers' Ethan Happ is no doubt great and all eyes will be on him and Maryland's Bruno Fernando on Friday. That being said, Wisconsin is far from the one man team many people believe them to be.  In the first game against Michigan for example Nate Reuvers led the Badgers in scoring with 18 points. Reuvers, D'Mitrik Trice, and Brad Davison are all shooting better than 40% from three point range. For whatever Wisconsin is giving up down low in this one, that outside threat (especially on friendly home baskets) is a big X-factor.
February 1st Big Ten CBB Free Pick Betting
To be honest the line of Wisconsin -5 seems a bit on the high side at first glance. It should shock nobody if the Terrapins win this game outright and the points seem like just an added bonus. Sometimes the easy play isn't the right one however. The Badgers are back home where they've won their last two games by a combined 26 points. Maryland has size and solid outside shooting as well. Those perimeter attempts won't fall as easily on the road.
Big Ten Free Pick: Wisconsin Badgers -5