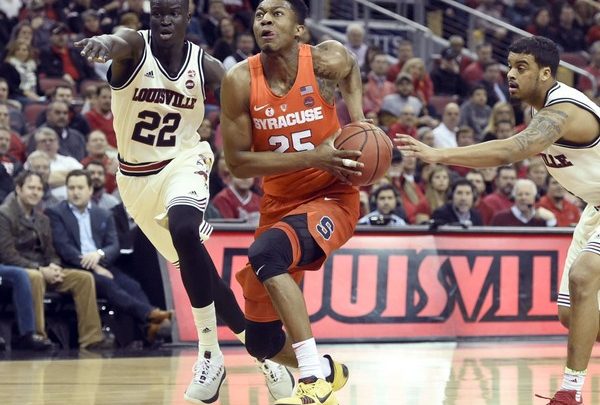 All eyes are on Duke/North Carolina on Wednesday but the February 20th ACC CBB free pick is another solid one between (18) Louisville and Syracuse. Oddsmakers are giving the Orange an edge, listing them as -2 favorites. This is the first meeting between the teams this season but Syracuse got the edge a year ago, 78-73 at Louisville – this is a whole new Cardinals team however.
Mack Leads Louisville Into the Carrier Dome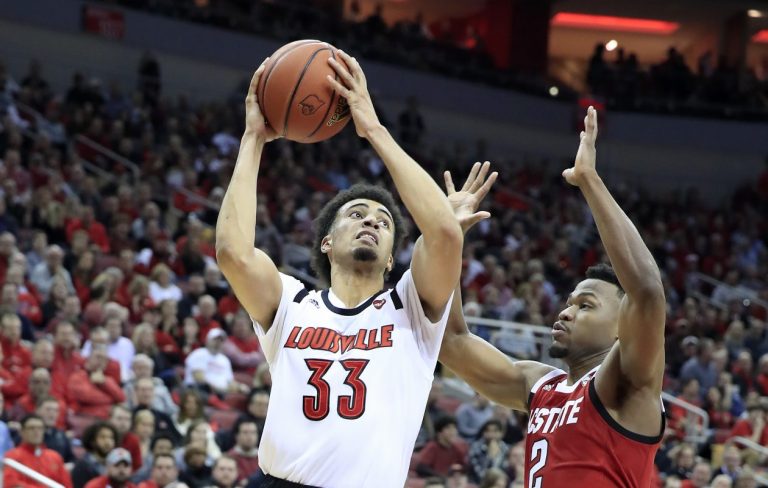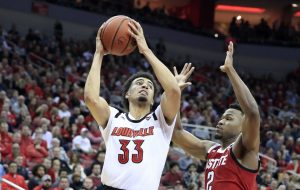 Cardinals coach Chris Mack has come over from Xavier and become an instant ACC coach of the year contender. Louisville has raced out to an 18-8 record with an NCAA tourney berth on the horizon. The Cardinals had Duke on the ropes at Cameron Indoor Stadium but ultimately fell 69-71 on 2/12. UL had lost by 5 at Florida State the game prior and just outlasted Clemson 56-55 on Saturday. That's a lot of close games for the Cardinals lately, does it make them vulnerable on the road in the February 20th ACC CBB free pick.
Louisville does have a force to be reckoned with on Wednesday in the form of sophomore forward Jordan Nwora. He is both the leading scorer and rebounder for the Cardinals but has been contained lately. Nwora has scored 15 points or less in 4 of the last 5. Can Christen Cunningham step up vs. the experienced Syracuse backcourt? The Cardinals G has a 20 point and an 18 point outing in 2 of his last 3 as well as a 0 point, 12 assist game vs. Duke.
Syracuse Needs a Quality Win for Their Resume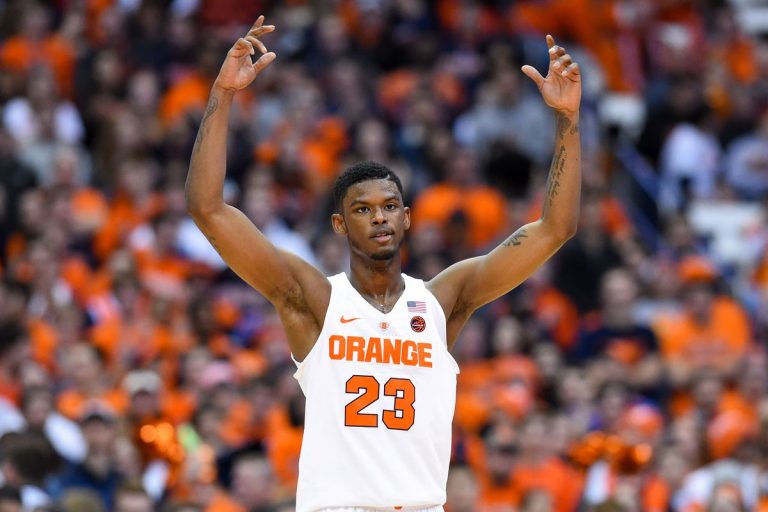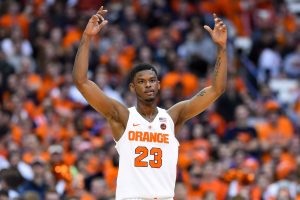 The Orange are 17-8 on the season which is a solid start to a tournament resume. Wednesday's contest vs. Louisville is nearly a must-win for Syracuse however as they have a gauntlet of Duke, UNC, and Virginia coming up in 3 of the next 4 games. Coach Jim Boeheim has the experience to reiterate the importance of Wednesday night's game – but can the Orange offense respond?
About that offense – it's sputtering right now. The Orange haven't eclipsed 67 points in 5 of the last 6 games. Tyus Battle, Oshae Brissett, and Elijah Hughes combined to shoot 6-28 last time out vs. NC State. That loss to the Wolfpack was the 2nd one in the last three games for the Orange which also includes a 62-80 thumping at home by Florida State. Battle and Frank Howard did combine for 47 points in last year's win over Louisville. Can the two upperclassmen, along with 6'10" sophomore F Marek Dolezaj, buckle down for a big win in this one?
February 20th ACC CBB Free Pick
There's value on both sides on Wednesday night but the way that the Syracuse offense has been playing is kind of scary. Louisville is a different team this year under Mack and he'll help deliver another big victory here.
ACC Free Pick: Louisville Cardinals +2