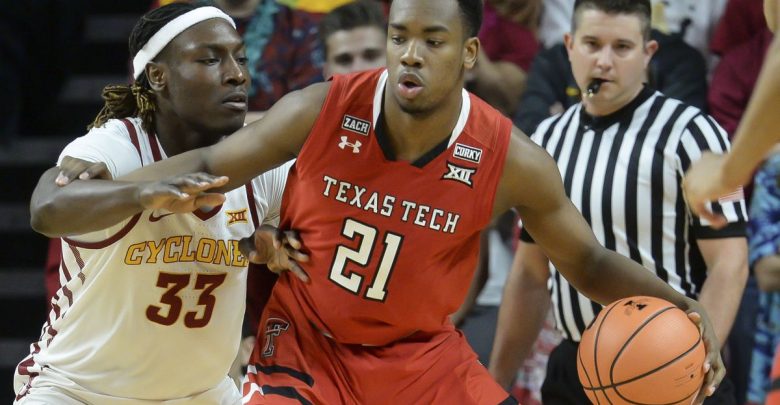 Two of the best teams in the Big 12 will get their conference schedule underway Wednesday night when the no. 11 Texas Tech Red Raiders visit the West Virginia Mountaineers. The Red Raiders are 3.5-point favorites on the road.
Thus far, Texas Tech has lived up to their high expectations after last year's run to the Elite Eight. The Red Raiders are 11-1, losing only to Duke in a game that was competitive until the last couple of minutes. While they don't have a lot of impressive wins to this point in the season, Texas Tech does have wins over the likes of USC, Nebraska, and Memphis, all by double-digit margins.
West Virginia, on the other hand, has stumbled several times during their non-conference schedule after beginning the season ranked in the top-15. They have suffered losses to Buffalo, Western Kentucky, Florida, and Rhode Island to put them at 8-4 on the season. There's no reason for West Virginia to be ashamed of any of those losses, but their win over a lackluster Pitt team may be their best of the season to date.
Getting a Spark
West Virginia head coach Bob Huggins was not particularly pleased with his team's performance toward the end of the non-conference season, especially in a close win against Jacksonville State. He openly questioned the work ethic, effort, and dedication of his players after that game, which is not what you want right before starting conference play.
On the bright side, the Mountaineers appeared to get a spark in their last two games from freshman forward Derek Culver. With starting forward Sagabe Konate out for the foreseeable future due to injury, Culver was just what the Mountaineers needed in his place, posting a double-double last time out against Lehigh. It'll take more than Culver to get the Mountaineers to pull off the upset over Texas Tech. But perhaps the freshman can give West Virginia some energy to help key players like Esa Ahmad and James Bolden get going after both have had subpar outings lately.
Unbeatable
Outside of their loss to Duke, the Red Raiders have been as dominant as any team in the country this season. Their closest game was a 15-point win over USC, as they have taken care of business against lesser teams and don't appear to be ready to take their foot off the gas as they head into conference play.
Leading the way is sophomore guard Jarrett Culver, who is scoring 19 points per game and went off for 25 points against Duke. He's really upped his scoring from the perimeter, shooting 45% from three-point range after making just 38% of his outside shots last season. However, the caveat for Texas Tech is that Culver and Matt Mooney are the only two players averaging double figures for the Red Raiders. If the West Virginia defense is able to focus their efforts on containing Culver, Texas Tech may not have another scorer who can step up and carry the load.
Road Warriors
Not many teams are road favorites against West Virginia, but Texas Tech is one of the rare exceptions. Facing a top team at home could help the Mountaineers break out of their recent funk. However, they haven't come close to proving that they can beat a quality team. Bet on Texas Tech winning and covering the spread on Wednesday night.