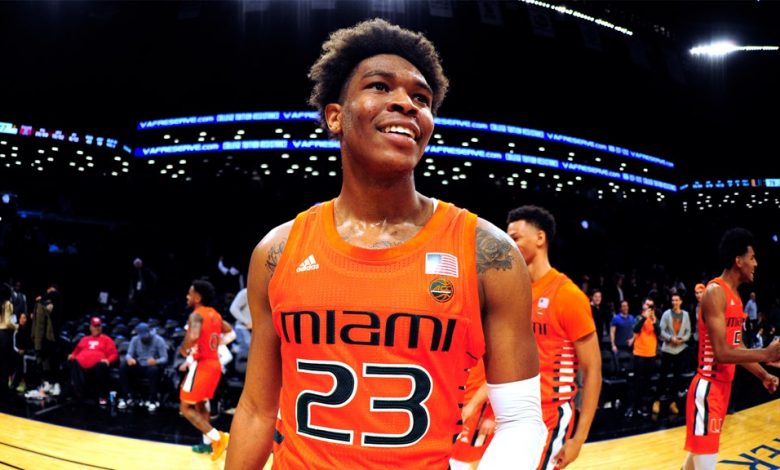 Two more teams kick off conference tournament play in the March 11th Miami vs Clemson betting prediction. The #9 Hurricanes and the #8 Tigers are about as evenly matched as you can get. Both finished the regular season at 15-15 and even played to an OT contest in their only regular season meeting, a Miami road win as +3 underdogs on New Year's Eve.
Even the series is about as tight as you can get with Clemson holding a slight 14-13 edge. More recently though, it's been the Hurricanes who have gone 7-3 in the last 10 during Jim Larranaga's tenure. Miami is facing a major injury though which is probably the major reason Clemson gets the -3 edge on Wednesday morning.
Hurricanes Dealing With a Big Blow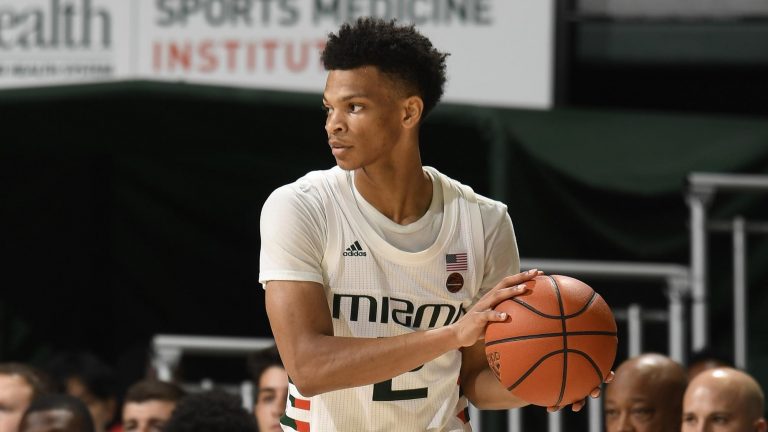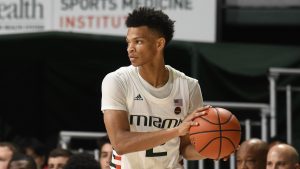 The UM postseason looks a bit more concerning heading into the March 11th Miami at Clemson betting pick as they must deal with a face injury to Chris Lykes that will likely knock him out for the rest of the year. That injury happened 10 days ago and on the bright side the Hurricanes were able to snap a 3-game losing streak in their first game without their leading scorer.
Miami closed out the regular season with a 69-65 OT win at home vs. Syracuse as +2.5 underdogs. The 'Canes saw some balance in the absence of Lykes as Freshman Isaiah Wong stepped up with 18 points, 9 rebounds, and 4 assists. UM also has some veterans that can be huge vs. Clemson including Sr. Dejan Vasiljevic who went for 17 vs. the Orange and Kameron McGusty who added 13.
The loss of Lykes is still the big story here. Miami is in the bottom half of the country in FG% (43.1) and Clemson just doesn't give you many opportunities ranking as one of the 70 slowest teams in the country in possessions per game. The Tigers' defensive efficiency is 52nd and their scoring defense 39th at 64.1 ppg. The betting total might seem high here at 132.
Clemson In Route for a Big Win?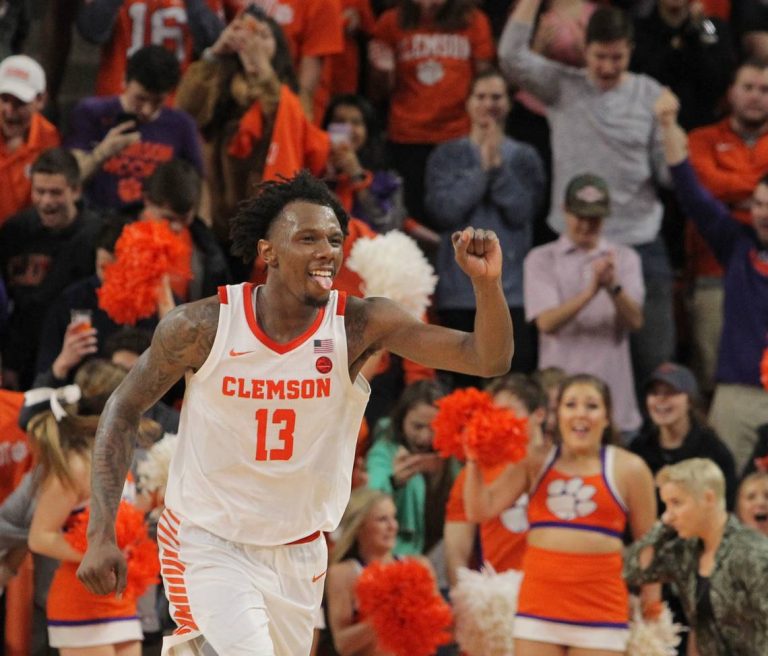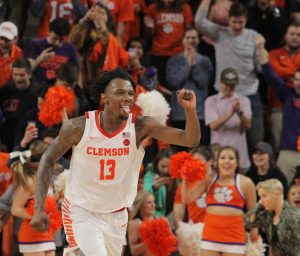 Does the Tigers' slow pace actually hurt them in cracking this game open? One of Miami's biggest weaknesses that Larranaga was worried about back at the end of January is lack of depth and that was with Lykes. Miami played just 8 players in the rotation last game despite it going to OT and realistically will probably only go 7 here. Will the Tigers try to take advantage of that pushing the tempo and making this game go 'over?'
Another reason the March 11th Miami vs Clemson betting prediction could be an 'over' play is because the Hurricanes will give up some points, ranking 168th in the country (71.4). The Tigers don't have a lot of big name scorers though with Aamir Simms (13.0) and Tevin Mack (12.3) the only two averaging double figures.
The Tigers had been looking at a possible at-large bid to the tournament and their resume is impressive with wins over the top 3 teams in the ACC in Louisville, Florida State, and Duke. Losses in 3 of the last 4 and not to mention dropping that home game to Miami earlier do not help their cause though.
March 11th Miami vs Clemson Betting Pick
There's some gamesmanship going on with the Lykes injury as he's also been seen listed as day-to-day. That makes the side a tough one to call, especially with the way Larranaga has mastered Clemson but also is missing some depth.
5 straight in this series have gone 'over' the total but this is two teams that just don't score lately. Clemson would have an advantage vs. the UM defense, but have scored 62 or less in 3 of 4. The 'Canes have point totals of 57, 44, and then 56 at the end of regulation vs. Syracuse. They aren't going to get much more than that vs. the Clemson pace and defense. Throw in the awkward 12:00 EST Wednesday start and these offenses should struggle.
Pick: Miami / Clemson *Under* 132