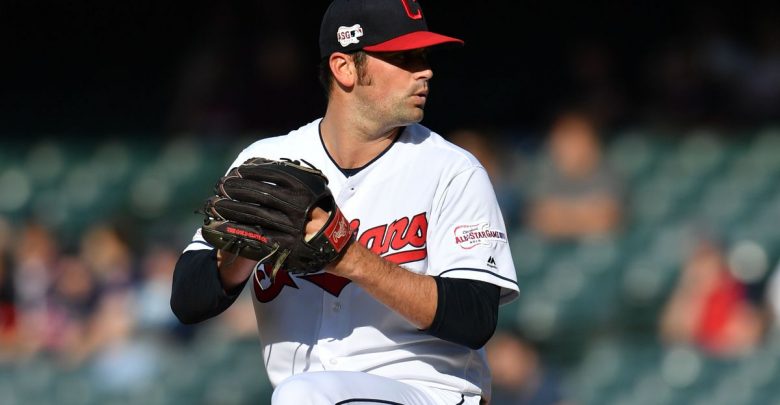 The two hottest teams in the American League Central square off Thursday as the Cleveland Indians visit the Kansas City Royals. The two teams are certainly familiar with each other, having just played a three-game series last weekend.
Cleveland has won 15 of its last 19 to cut the Minnesota Twins' lead in the AL Central down to just two games. Two games is also the margin for the Indians in the Wild Card, but in a good way, as they lead Oakland by that margin for the top Wild Card spot. Kansas City isn't in contention for either a division title or a Wild Card spot, sitting 23 and 19 games, respectively, behind those spots, but the Royals have been putting it together lately, winning 10 of 15, including a two-game sweep at Atlanta prior to this series.
The moneyline for this contest has the Cleveland Indians -140 and the Kansas City Royals +130. The over/under has been set at 10.5.
Wanting A Win
Cleveland's starter in the opener, Adam Plutko, has seen Kansas City twice since June 24, pitching 11 innings and allowing just three hits and two earned runs. But Plutko's record in those two contests was 0-1, moving him to 3-2 on the season with a 4.81 ERA. The right-hander hasn't recorded a win since June 14, and he's been known to give up the long ball, giving up at least one in all but one of his nine appearances this season. His seven-inning stint against Kansas City last weekend was his longest outing of the season, so he's hoping to replicate some of that success in this one.
The Indians have been feasting on non-playoff-contending teams of late, but that ends after this series, with Houston, the Los Angeles Angels, Texas and Minnesota on the schedule next. Cleveland's offense hasn't been great — they scored a total of one run over 19 innings in their two losses this week — but it has been solid when it's needed to be for the most part. All-Star Carlos Santana is batting .280 with a team-high 21 home runs and 54 RBI, but he has just eight hits and two RBI since the All-Star break and hasn't had a multi-hit game since July 4. He's due for a break-out performance.
It Has To Get Better
The Royals will give Mike Montgomery the start for the opener, only his second start of the season. Montgomery was acquired in a trade with the Chicago Cubs a couple of weeks ago after making 20 relief appearances this season. His first appearance with Kansas City, a start against Cleveland last weekend, was not good. In just two innings of work, Montgomery allowed six hits and five earned runs, pushing his ERA up to 6.83 on the season. Montgomery started 19 games for the Cubs last season, so it's not that this is new territory for him; he just needs to give a better performance in this one.
Outfielder Jorge Soler leads Kansas City with 27 home runs and 71 RBI, and he's upped his game in July, batting .317 with five home runs, three doubles, and 16 RBI. The Royals' lone All-Star representative, Whit Merrifield, has also been playing well this month, batting .325 with six doubles, two triples, and nine RBI.
Indians Stay Hot
Cleveland had all the answers against Montgomery in their last meeting, and it's hard to believe he'll be that much better in this one. Plutko is due to get a win against the Royals, and the Indians have a lot more to play for in this one. I'm going with Cleveland -140 to take the opener.