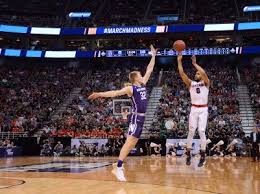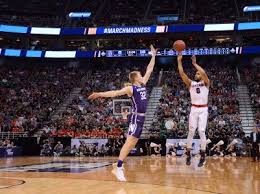 The first of two 2017 March Madness Final Four games offers the #7 South Carolina Gamecocks at the #1 Gonzaga Bulldogs. The Gamecocks got to this point by beating #4 Florida 77-70 in their Elite Eight game. The Bulldogs ran over #11 Xavier in their Elite Eight contest. The final was 83-59. Our South Carolina plays Gonzaga 2017 Final Four free pick has the Bulldogs at -6.5 and the over/under at 137.5.
Along with beating the Florida Gators in their last game, South Carolina took down #10 Marquette 93-73 in round one. They then beat a one of the tournament favorites Duke 88-81. In the Sweet 16, the Gamecocks took apart the Baylor bears 70-50. This a good team with a premium player, guard Sindarius Thornwell, at the helm.
In the first round of the NCAA Men's Tournament, the Bulldogs enjoyed a 66-46 win over #16 San Diego State. After that, the Zags ended the dream for one of the tournament's Cinderella teams, the #11 Northwestern Wildcats. The fin al score in that one was 79-73. In the Sweet 16, Gonzaga was tested and in the end beat a tough #4 West Virginia club 61-58.
#7 South Carolina Gamecocks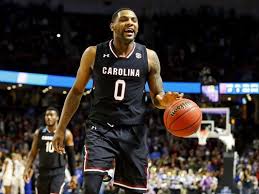 South Carolina will have their hands full, as they must deal with what is a very solid Gonzaga frontcourt. Then again, the Gamecocks are tough and gritty and have fooled many prognosticators during this tournament. And although this SEC club is no pushover, they were not expected to be able to get past a team like Duke. They come to play and Thornwell will be the guy who will be expected to set the tone for South Carolina.
The Gamecocks will certainly need points from Thornwell, who's averaging more than 21 per game, but they will also require him to use his quick hands to create turnovers and maneuverability to capture rebounds. Fellow guard P.J. Dozier, who's second on the team in points per game with 13.8, is also a cagey defender. South Carolina is noted for their defensive game and they will need to bring it to this contest.
"We're defending at a high clip again, which is allowing us to get out in the open court and get opportunities," Gamecocks' coach Frank Martin observed. He added, "And our inside play has gotten good again. It kind of disappeared on us there the last month of the season. But our inside guys have played well in the NCAA Tournament."
#1 Gonzaga Bulldogs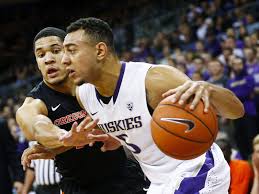 The Bulldogs were always that underdog that people brought up before March Madness started. Not known for being a number one seed, people discussing the tournament would go through possible winners, talking about Duke, North Carolina, Kentucky, Louisville, and others and then finally say at the end of the conversation, "What about Gonzaga?" To which, there would be a pause and someone would finally say something like, "Naw." That "naw" has turned into a Wayne's World "cha," as the Bulldogs have proven they are no afterthought in 2017.
The Gonzaga frontcourt is big, rough, and tough. Featured are 7-foot, 300-pound center Przemek Karnowski, premium 7-foot freshman Zach Collins and tenacious 6-9 forward Johnathan Williams. The trio is averaging 33 PPG and 18 RPG.
Although the frontcourt is imposing, the engine that drives this team is Washington transfer point guard Nigel Williams-Goss. A member of the 10-man Wooden Award All-America team, he's averaging 16.7 PPG, 5.9 RPG, and 4.6 APG. And when Williams-Goss turns it on, it's tough to stop him. Against Xavier, he notched 23 points, eight rebounds and four assists. Still this is a team effort and you cannot negate the frontcourt nor should you forget Jordan Mathews who's averaging 10.7 PPG while hitting 40% from the floor and 39% from the three-point arc.
"It was no secret that we were coming in here to do something as a collective unit," Williams-Goss said. "If we wanted to do things individually, we would have just stayed where we were at."
South Carolina Plays Gonzaga 2017 Final Four Free Pick
These are two first-time Final Foul teams. The Gamecocks will have the best player on the court in this game, Thornwell. But the Zags look to have the best frontcourt, and they are extremely efficient on both defense and offense. Our South Carolina plays Gonzaga 2017 Final Four free pick likes the Bulldogs' total team effort. We're taking Gonzaga at -6.5 and the over at 137.5.
The game will be played on Saturday, April 1 at 6:09 p.m. and can be seen on CBS.
South Carolina Plays Gonzaga 2017 Final Four Free Pick: Gonzaga at -6.5 and over 137.5.