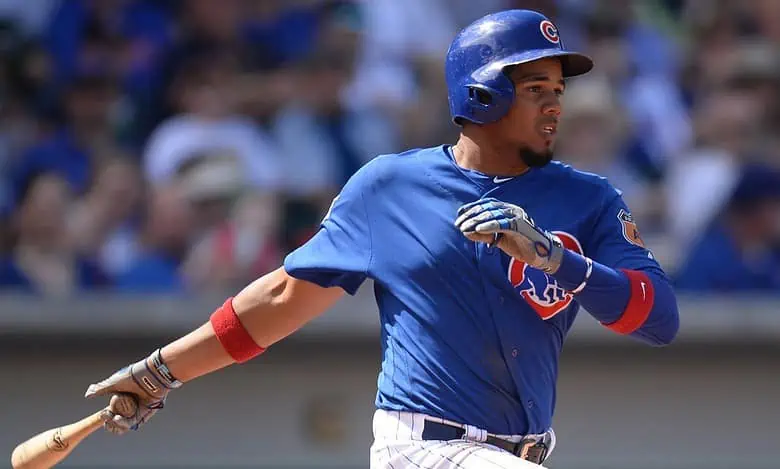 NL Central Division rivals meet up on Thursday night to wrap up a four-game series that is impacting the playoff race. The Chicago Cubs host the Cincinnati Reds, and the home team will be looking to finish the series by winning three straight games.
Cincinnati came into Chicago and picked up a 6-5 win in the series opener, but things have gone bad for them since that game. The Reds are still leading the NL Central Division, but the Cubs and Brewers are right on their heels.
The Cubs have been red-hot since the All-Star Break, and they have improved their record to 55-53 on the year. Chicago is now just 2.5 games out of the Wild Card race, and they are only three games out of this division.
The Cubs are big moneyline betting favorites at -160 on Thursday night against the Reds.
Reds Really Need Pitching
The Cincinnati Reds came into the Trade Deadline needing some pitching, but they were only adding one reliever. That might come back to bite them down the stretch this season, as they now have a team ERA of 4.484 on the year.
Luke Weaver will be making the start on Thursday night, and he has gone just 2-3 with a whopping 6.80 ERA for the Reds. Cincinnati has a depleted and tired bullpen, and it's going to take a massive effort from Weaver to win this one.
The Reds made four errors on defense on Wednesday night, and they are falling apart in all assets of the game. Cincinnati has scored seven runs per game so far in this series, but that hasn't been enough to keep things close.
Cubs Crushing the Baseball
The Chicago Cubs made MLB history on Wednesday night by becoming the first team ever to have ten extra-base hits and five home runs in back-to-back games. This team also set a new franchise record by scoring a whopping 36 runs in the last two games.
Jeimer Candelario has gone 8-for-9 since joining the Cubs on Monday, and Dansby Swanson has four home runs in this series. Chicago has been a solid offensive team all year, but they are on fire at this time.
Jameson Taillon will be on the mound in this game, and he has really turned things around for the Cubs. Taillon is still 5-6 with a 5.46 ERA on the year, but he has been shutting down some great lineups in his last few starts.
Cubs Stay Red Hot
Things have gone extremely poorly for the Reds so far in this series, and it's hard to imagine that things will change. Luke Weaver has not had a good season for the Reds, and he is running into an offense that is red-hot.
The Cubs just have so many weapons on offense, and it's going to be another big day for that team. Jameson Taillon will also continue his hot streak, and he is going to take care of things on the mound for the Cubs.
Forget about taking the moneyline on Thursday night and bet the Cubs at -1.5 on the run line as they roll to another big game.