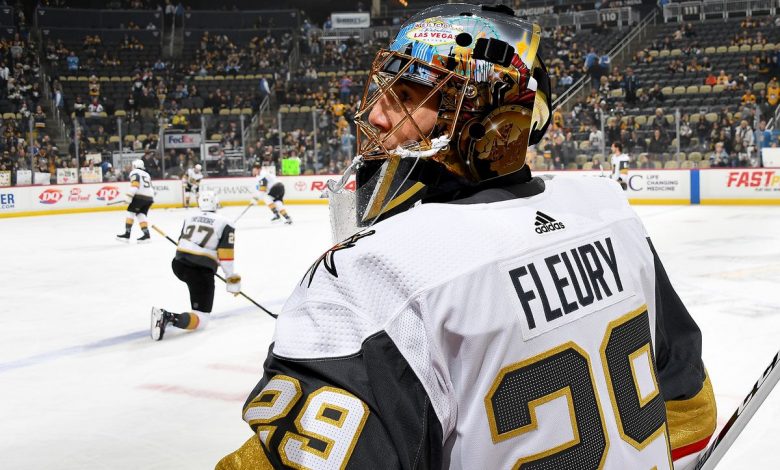 Something's got to give when the Bruins visit Vegas in the October 8th NHL betting free pick. Both teams have started the year 2-0, and in an impressive manner. The Bruins have won two straight road games and in somewhat tough places to get a victory in Dallas and Arizona. The Golden Knights have dominated in back-to-back wins over the Sharks – one home and one away. Vegas is listed at -132 on Tuesday, but there seems to be value on both teams here.
Boston Winning With Defense Early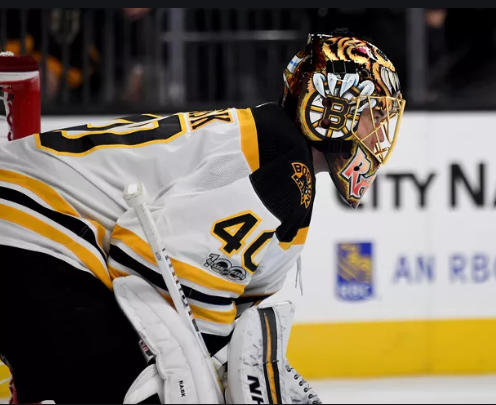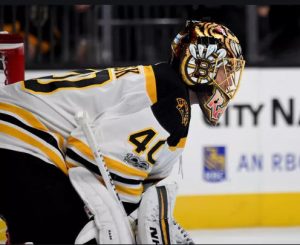 The O/U for the October 8th NHL betting free pick is set at 5.5. That's a tough number to gauge because Vegas has been tearing it up on offense, but Boston is off to a tremendous start on defense. The Bruins won their season opener 2-1 at Dallas as -111 favorites and also got a 1-0 win two nights later over the Coyotes with a ML of -152.
Despite the 2-0 start, it's obvious that the Bruins haven't exactly been tearing it up on the offensive end of the ice either. Boston was actually outshot in both their wins 29-20 to the Stars and 35-26 to the Coyotes. All three of the Bruins goals this season have also come in the 1st period. Boston has also started off just 1-6 in the power play, but Brad Marchand did have a goal in that situation last game.
Even if their offense has been outshot 64-46 through two games, the Bruins are 2-0 which is a testament to their goaltending. It was Tuukka Rask that stopped 28 of 29 Stars shots in the opener but Jaroslav Halak followed that up with a 35 save SO at Arizona. Rask is probable for Tuesday's tilt with Boston as +110 road underdogs.
Vegas With a Tough Offensive Test Tuesday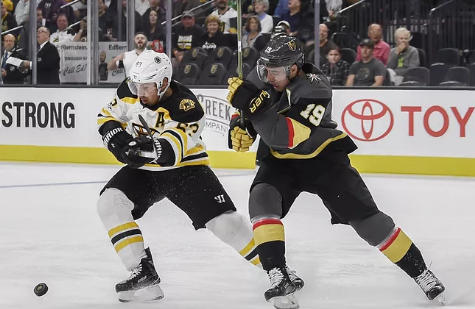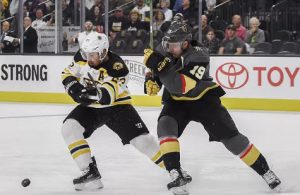 The Golden Knights couldn't ask for a much better start to the 2019 season. Vegas has not only rattled off back-to-back wins, they've come against rival San Jose and each in dominating fashion. Vegas rattled off a 4-1 win at home in the season opener but was even sharper two nights later in a 5-1 win at San Jose.
The Golden Knights offense looks electric through two games, averaging 4.5 goals per. Mark Stone has a goal and three assists already while Reilly Smith and Tomas Nosek each have two scores to lead 7 Vegas players that have put the puck in the back of the net so far this year. Does Vegas simply have San Jose's number – or is this an offense to be reckoned with heading into the October 8th NHL betting free pick?
Marc-Andre Fleury will make his 3rd start of the season on Tuesday night. He's been great so far, stopping 21 of 22 shots at home vs. San Jose in the opener and then 34 of 35 Sharks shots on their own ice two nights later. Vegas has had 3 nights off since their last game so the veteran netminder should be good to go in this one.
October 8th NHL Betting Free Pick
It's hard to tell just how good Vegas is since they've only thrown beatings the way of one team, the Sharks, so far. One things for sure, the Golden Knights are playing with confidence and momentum right now (confimentum?) and it's hard to envision that going away back at T-Mobile Stadium. The Bruins have been on the road all week, and could get overmatched in this one. There's great ROI on the Golden Knights puck line at +195, but too much value to pass up on the ML.
PIck: Vegas Golden Knights -132