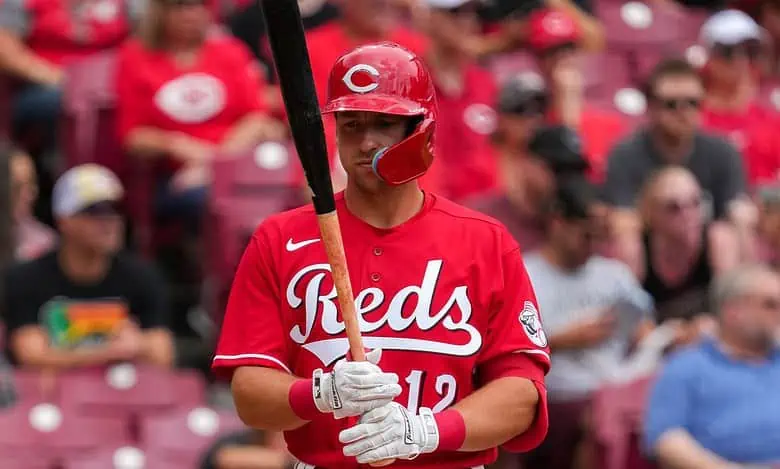 The playoff races throughout MLB are really starting to heat up, and there is a big series in Arizona this weekend. The Cincinnati Reds and Arizona Diamondbacks will begin a four-game series on Thursday night, and each game will be important.
Cincinnati has been a huge surprise this season, as they come into this game with an overall record of 67-61. The Reds just swept the Los Angeles Angels, and they are currently holding a Wild Card spot in the National League.
Arizona has gone 8-2 over their last ten games, and they have gotten themselves right back into the race. The Diamondbacks are just percentage points out of a playoff spot, but it's a very crowded group of teams.
The Diamondbacks are the moneyline betting favorites at -160 in the series opener against the Reds on Thursday night.
Reds Rolling on Offense
The Cincinnati Reds just went into Los Angeles and steamrolled the Angels as they scored 20 runs throughout the three-game series. Cincinnati has been a solid offensive team all season long, and they are doing it with young players.
Spencer Steer leads the team with 18 home runs and 70 RBIs, but there have been some other stars as well. Cincinnati will usually feature a lineup of at least four rookies, and they are all talented.
Pitching is still a bit of a concern for the Reds, and that is something that will need to improve down the stretch. Brandon Williamson starts on Thursday night, and he is just 4-3 with a 4.47 ERA.
Kelly Starting For D-Backs
There isn't a ton of starting pitching depth with the Diamondbacks, but they will have one of their best options on the mound in this game. Merrill Kelly will be taking the ball, and he is 10-5 with a 3.13 ERA so far this season.
Arizona has been doing everything right over the last four games, and that includes getting some solid work from the bullpen. The Diamondbacks are going to have to find a way to keep the Reds off base, as they can really run.
Christian Walker is having a big season for the Diamondbacks as he leads the team with 28 home runs and 84 RBIs. Rookie Corbin Carroll is hitting .275 to lead the team, and he also has great speed at the top of the order.
Kelly Delivers Win For Diamondbacks
Both teams come into this series needing some wins, and that is going to lead to a great battle in each game. Cincinnati is going to be favored in some matchups, but the Diamondbacks have the edge in starting pitching in this one.
Neither of these teams is going to be great on offense, but the Diamondbacks have the ability to do more damage at the plate. Look for Arizona to scratch out more runs in this game, and they will barely sneak by with a win.
Bet the Arizona Diamondbacks -160 over the Cincinnati Reds in the series opener on Thursday night.