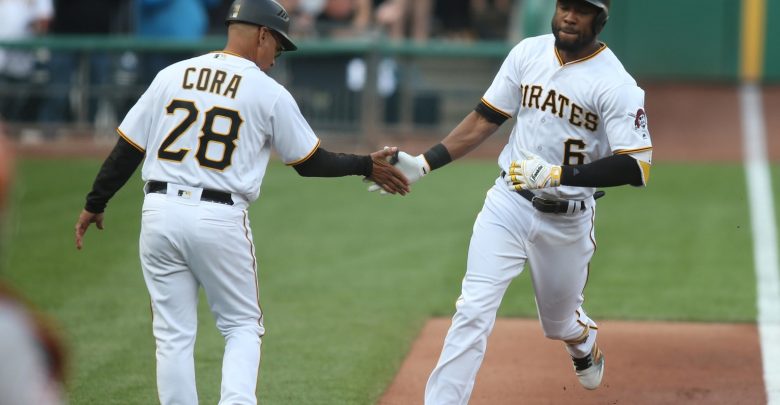 When you've got a team that has lost 5 straight contests up against a squad that has won 5 of 6 you'd expect to pay a premium price on the favorite wouldn't you? Well today that's exactly the situation oddsmakers have given us when the Giants meet the Pirates for the May 12th NL free pick. The thing is, the Pirates are the team on the winning streak yet the line is a meager PIT -133, up from just a PIT -115 open. Is the bait set for Saturday night's tilt?
San Francisco Has to Be Getting Road Weary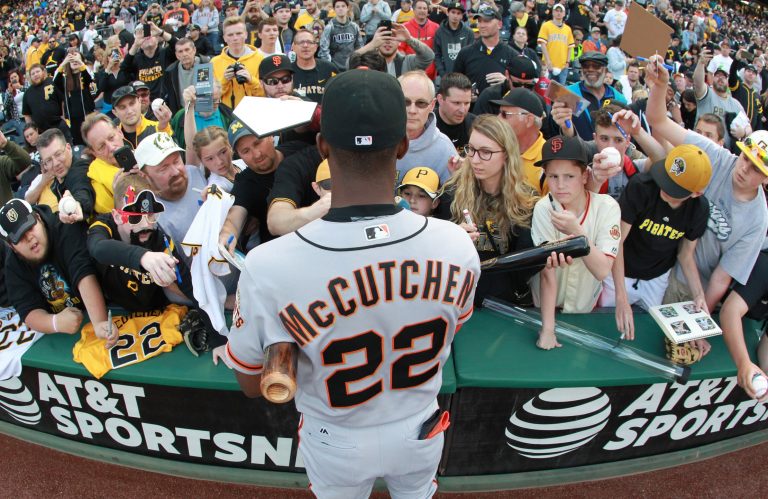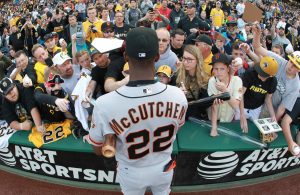 After tomorrow's series finale, the Giants finally get to head back to San Francisco after being on the road for the most of May so far. The road trip started off well with a sweep of NL East leading Atlanta but since then SF has dropped 5 in a row including a 2-11 beat down in the series opener last night. The biggest culprit of the Giants' slide has been their offense as they've failed to notch more than 3 runs in any of the last 5 games. This is a San Fran team that is 27th in runs scored as it is. It's true the Giants haven't been putting up runs, but they might be a good bet in the May 12th NL free pick because their hitters are hitting. Brandon Crawford has a .406 average over the last week followed by Buster Posey (.385) and Andrew McCutchen (.360). "Cutch" was just 1-5 with 2K in his return to Pittsburgh last night however.
SF backers are going in blind not knowing what to expect from starting pitcher Jeff Samardzija. "The Shark" will be making his fifth start of 2018 but he's regressed since 5 shutout innings pitched on April 20th. Samardzija has allowed 13 ER in his last 12.2 IP spread over three starts. The good thing is that Pittsburgh batters are hitting just .240 off Samardzija in 51 ABs.
Pittsburgh Due for a Letdown?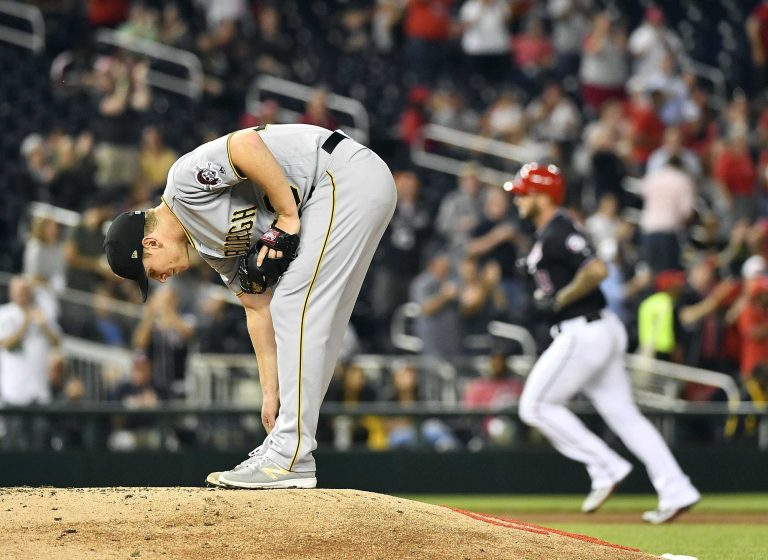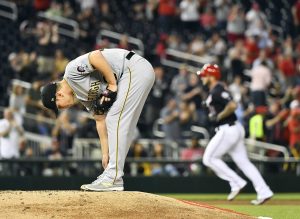 The Bucs offense was on point last night, plating 11 runs on 15 hits to get the easy 11-2 win over the Giants as just -120 favorites. It was Pittsburgh's fourth straight win – and they've scored an amazing 36 runs over that span. The offensive output isn't surprising considering the Pirates are in the MLB's top 6 in runs/game, batting average, and on-base percentage. Starling Marte and Josh Bell hit two of the four Pirates long balls last night. Marte is on a tear at a .407 clip with 3HR over the past week, but he has 10 K's in 31 career ABs against Samardzija.
If Samardzija rounds into form for the Giants, the May 12th NL free pick could be leaning towards the under as Pittsburgh's Chad Kuhl is coming off his best start of the year. The right hander hurled 7 innings of 1 hit ball against the Brewers last Sunday. Kuhl had 1 ER allowed on April 18th against Colorado but besides that his starts have been a bit shaky. On may 1st Kuhl gave up 4ER to the Nationals on 4HR. He's also held the Giants to a .071 career average – but that's on a sample size tinier than the portions at a New York City oyster bar in just 14 AB.
May 12th NL Free Pick Betting
The easy pick on Saturday night is Pittsburgh riding a four game win streak up against a Giants team playing their 9th straight East Coast road game. The public agrees with 65% being on the Buccos to hand San Francisco their sixth straight defeat. Don't fall for it though folks. The Giants have hit the ball well lately even though it hasn't added up to many runs. Pittsburgh's Chad Kuhl is hit-or-miss and Jeff Samardzija should return to form a bit tonight. Plus when you read into the line, it's saying Giants.
Free Pick: San Francisco Giants +123