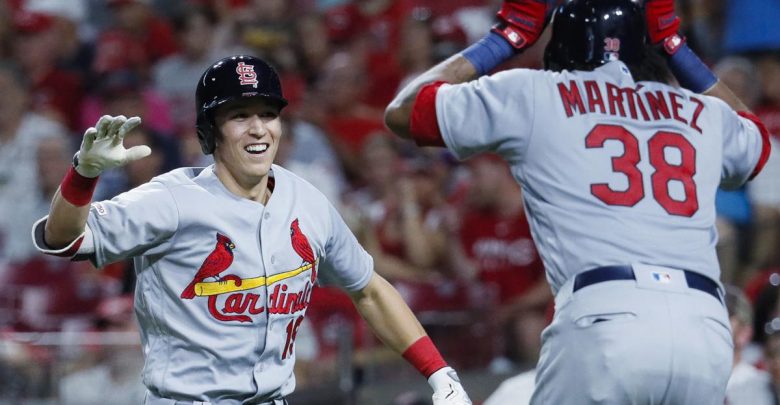 Games between the Chicago Cubs and St. Louis Cardinals always have an extra electricity to them because of the long rivalry between the two clubs. But this week's three-game series in St. Louis, which starts on Tuesday night, will have even more extra juice because the two teams come into the game tied for both the National League Central lead and the second Wild Card spot in the National League.
Not that that means both teams are shoo-ins for the postseason. A couple of losses in this series could drop one of these teams behind either Philadelphia or Milwaukee, or both, as those two teams sit just a game behind the Cubs and Cardinals in the race for the Wild Card. A chance to improve your own playoff chances while hurting those of your chief rival? Yeah, that might bring a little extra effort from these teams.
The moneyline for this contest has the Chicago Cubs -120 and the St. Louis Cardinals +110. The over/under has been set at 9.
Turning It Around
The Cubs will send Yu Darvish to the mound for the opener, with the right-hander looking to move his record back to .500. Darvish is 3-4 with a 4.54 ERA and went more than two months between wins, recording his last two on April 27 and July 17. Darvish had been pitching well over his first two starts after the All-Star break, going six shutout innings and allowing just two hits in each one, but his last outing wasn't so good. He went six innings and allowed four runs to a usually anemic Giants offense.
Chicago won four of its first five after the All-Star break but has dropped five of its last seven, winning the finale in its last two series to avoid sweeps. The Cubs' offense just hasn't been able to put it all together on a consistent basis despite a number of potent bats in the lineup. Kris Bryant has been the team's most consistent hitter, batting a team-best .294 with 21 home runs and 51 RBI. Javier Baez is another dangerous batter, hitting .285 with 25 home runs and 68 RBI.
Hit Or Miss
Veteran Adam Wainwright has wins in two of his last four starts to improve to 7-7 on the season, but he's been struggling a bit over his last two outings. Wainwright picked up the victory in his last start despite going only five innings and allowing four earned runs and walking four batters. Wainwright did come up big the last time he faced the Cubs in St. Louis, going eight innings and giving up just two hits and no runs despite seven walks, but it's impossible to predict which Wainwright will be on the mound from game to game.
The Cardinals' recent surge of wins has coincided with Paul Goldschmidt's return to form at the plate. The first baseman had hit a home run in six straight games before being shut out Sunday, and he's hit 10 of his team-high 24 dingers in July. Despite a number of injuries, the Cardinals have been able to come up with clutch hits, with players like Tommy Edman, Matt Wieters, and Kolten Wong stepping up while the team waits for players like Marcell Ozuna, Yadier Molina, and Matt Carpenter to return to action.
Cards Take Opener
The home team has won each of the first nine meetings between these two teams this season, and that trend will continue in this one. Wainwright seems to always be able to summon up a great effort at home during playoff runs for the Cardinals, and he knows he could set the tone for this series with a big outing on Tuesday. I'm taking the Cardinals +110 to edge out the Cubs in the opener.