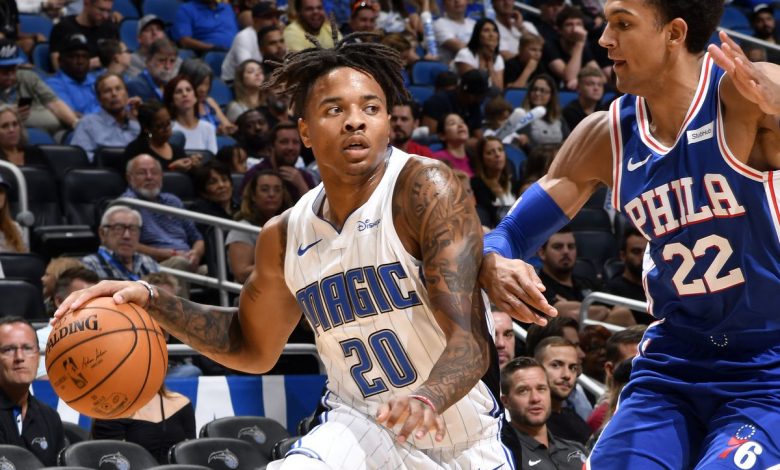 The Chicago Bulls look for a third straight win when they travel to face the Orlando Magic on Monday night.
Chicago has not had a good season by any means, but it has shown on some nights that it can compete with the best of teams. On others, they look lazy and unmotivated. The Bulls' head coach, Jim Boylen, does not seem to have a very good relationship with most of his players.
But still, they have a lot of talent and are still a very watchable group. They do have a chance to beat the defense-oriented Magic on Monday night.
Orlando, on the other hand, has not been too good this season as they have dealt with injuries but has stayed competitive enough anyway. The Magic's defense has been able to stay strong, and Jonathan Isaac is looking like the best non-center shot-blocker that we have ever seen.
Markelle Fultz is still adjusting to his life as a healthy NBA player, but he has shown so many flashes for the Magic, proving their trade to get him last season very worthwhile. He is still only 21 and is a solid two-way performer.
Orlando is a 4.5-point favorite for this matchup, with the over/under set at 208.5.
Win For The Holidays
The Bulls come into this contest off a win over the Pistons over the weekend and in search of a three-game winning streak. Though they have not been horrible by any standards, the weirdest thing has been watching Kris Dunn play small forward for them after spending two years as the starting point guard. He contends with Ryan Arcidiacono and Coby White for minutes behind Tomas Satoransky, and that seems to be the only way to get him in.
Otto Porter has been out since game nine as the Bulls still have not found stability at the small forward spot, with four different guys filling in as starters.
Zach LaVine is having another great season, averaging 24 points, five rebounds and four assists while shooting the deep ball at a 40 percent clip. His co-star, Lauri Markkanen, has regressed significantly, however, only averaging 14 points, six rebounds and two assists and shooting 41 percent from the floor and 33 percent from three. He has to be better.
Magic Need A Win
The Magic still struggle to score as they rank 29th in the league in points. But they also sit at sixth in points allowed and are eighth in steals and third in blocks.
Orlando is getting some great production from Evan Fournier this season, as he's averaging 20 points per game, shooting 48 percent from the field and 42 percent from three-point range.
Isaac is a legitimate Defensive Play Of The Year candidate with his 1.3 steals and 2.6 blocks per night, while Nikola Vucevic is averaging a double-double once more. Aaron Gordon looks like he remains on the trading block, while no clear return is understood at this point.
The real key for the Magic is to make enough shots to get out to a comfortable lead. Then Orlando can just simply let its defense take over from there.
Bulls Win On The Road
It will be a close one, with LaVine coming to the rescue. Nice little win streak for the Bulls.
Free Play: CHI +4.5