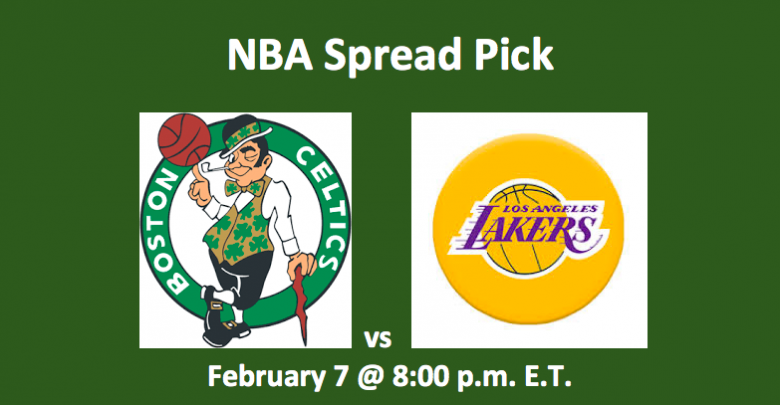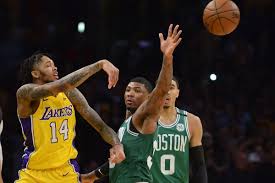 This NBA preview, featuring our Celtics vs Lakers pick, offers a playoff-competitive team, Boston, hosting a club that seems to be running on fumes, LA. The Los Angeles Lakers (27-27 Overall, 11-15 Away) are 11th in the NBA Western Conference and fourth in the Pacific Division. Although they are 11.5 games out of first place in both the division and conference, the Lakers are merely one game away from final playoff spot. The Boston Celtics (35-19 Overall, 22-6 Home), a strong home team, are 5.5 games out of first in the NBA Eastern Conference. In the Atlantic Division, the Celts are second, 3.5 games away from the first-place Toronto Raptors. Our Celtics vs Lakers pick, has Boston at -8.5.
Celts vs Lakers – Players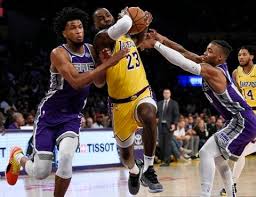 Our Celtics vs Lakers pick notes that SF LeBron James is back, as is PF Kyle Kuzma. Along with forward Brandon Ingram, they make a formidable frontcourt. As the one, two, and three scorers for the Lakers, together the trio is totaling 72.6 PPG. James leads the team with 26.9 PPG. He's also tops with 8.4 RPG and 7.3 APG. That may be an issue, however, as there's a lot of James but not enough support from other players. Especially from the Laker backcourt, which presently relies on the aging Rajon Rondo, who's averaging 8.8 PPG and 7.4 APG, to be the play-maker and field general.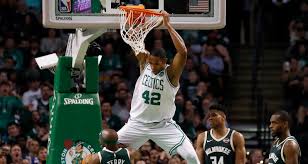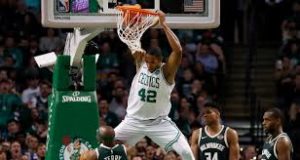 Point guard Kyrie Irving is an essential part of the Celtic offense. Irving missed the last game, and, was day-to-day but, at this point, has been upgraded to probable. That's important since the point guard leads the team in points per game (23.8) and assists per game (7.0). Also upgraded from day-to-day to probable is PF Marcus Morris; he's averaging 14.8 PPG and 6.1 APG. Both will need to play tonight for Boston to keep their edge. Of course, Boston still has premium players in front with center Al Horford and SF Jayson Tatum both ready to go. Horford is solid, averaging 12.6 PPG, 6.6 RPG, and 3.9 APG. Horford is grabbing 1.8 ORPG. Tatum, a force in the paint, is averaging 16.3 PPG and 6.2 RPG. We like the depth at guard that Boston features. Along with Irving, there's SG Jaylen Brown (12.7 PPG, 4.3 RPG) and PGs Terry Rozier (8.8 PPG, 4.3 APG) and Marcus Smart (8.4 PPG, 4.1 APG).
If Boston's healthy, we think they have the edge. We do expect Irving and Morris to play. That means advantage Celtics.
Edge: Boston
Stats that Figure
Boston is on a roll, having won five straight games and gone 9-and-1 for their last 10. On the other hand, the Lakers have lost two in a row, and for their last 10 games are 4-6. In terms of scoring Boston is good for 112.7, while LA is close at hand, averaging 111.8 PPG. However, when it comes to points against, the Lakers are giving up 112.6, while Boston is allowing just 105.6 PPG. That puts Boston in relationship to the Lakers at +7.7 in total PF/PA.
Our Celtics vs Lakers pick notes that there are two specific areas where Boston tops LA. The first is at the charity stripe, as the Celts are connecting on 81% of their attempts while averaging 15.5 PPG. The Lakers are good on just 69% of their frees, but they get to the foul stripe four more times per game. That means that LA scores one more point per game from the line. The stat where Boston dominates the Lakers concerns three-point shots. Boston is hitting on average 13.1 three-point shots per game. Los Angeles is knocking in 10.1 per contest. That gives Boston an average of nine more points per game than the Lakers.
Edge: Boston
Keys
LA has to exploit inside game, but can they?
Celts in paint with Horford and company are tough
Boston at home are golden while LA on road are dreadful
Celtics have major outside edge
Can James carry the Lakers?
Edge: Boston
Our Celtics vs Lakers Pick
Our Celtics vs Lakers pick does like the home team in this one. Boston is, overall a better team, and they have been playing solid basketball. James and company continue to be erratic and disjointed. We do like Boston tonight at home at -8.5.
Summary Los Angeles Lakers at Boston Celtics Spread: Boston Celtics at -8.5