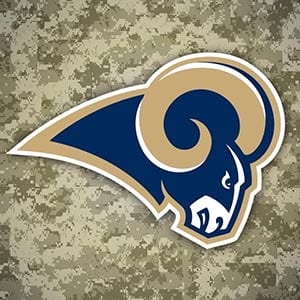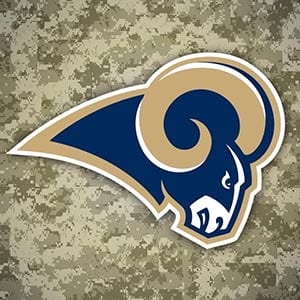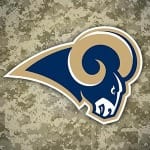 Overview
The St Louis Rams head out to Arizona for their big week 10 meeting with division rivals the Arizona Cardinals. Last season they split the season series with both teams winning their home game. The Rams have actually won 3 of the last 4 meetings straight up but are just 2-2 against the spread.
Head to Head Trends
Under is 9-3 in the last 12 meetings.
Underdog is 4-1 ATS in their last 5 meetings.
Arizona Cardinals (-7)
The Arizona Cardinals are 1st in the NFC West with a 7-1 record which is also the best record in the entire NFL. The Cardinals may have the best record in the NFL right now but I don't think they're the best team I would rank the Broncos, Patriots and probably even the Colts ahead of them. If you look at the Cardinals season they haven't exactly done anything all that impressive. They beat the Giants, Redskins, and Raiders who are all pretty shitty teams. They also barely beat the Chargers in week 1, they beat the 49ers who imploded, they beat the Eagles who are pretty good, they also beat the Cowboys with Romo injured and they got crushed by Denver. On offense the Cardinals are below average with 330 yards and 24 points per game and they are also don't have the best defense in the world either allowing 366 yards and 19.5 points per game.
Arizona Cardinals Trends
Cardinals are 11-1 ATS vs. a team with a losing record.
Cardinals are 5-2 ATS in their last 7 home games.
St Louis Rams (+7)
The St Louis Rams are 4th in the NFC West with a 3-5 record but they have been playing much better lately picking up very impressive wins in two of their last three games. Last week the Rams beat the 49ers 13-10 in San Francisco and a few weeks back they also beat another top team in the Seahawks. On offense the Rams are averaging just 319 yards and 18.6 points per game and on defense they are allowing 361 yards and 27.5 points per game.
St Louis Rams Trends
Rams are 4-1 ATS in their last 5 games in November.
Rams are 2-5 ATS in their last 7 road games.
Conclusion
The St Louis Rams may not beat the Cardinals Sunday but I do think they will at least keep it close. I think the Cardinals are a pretty good team but not as good as their 7-1 record would indicate. The Rams have picked up two big division wins over the last three weeks so it looks like they really step up their game for these division matchups and I think Arizona will have their hands full in this one.
Free Pick: St Louis Rams +7