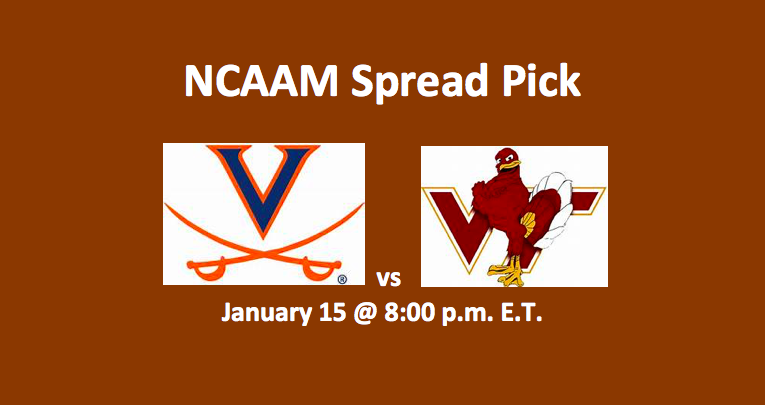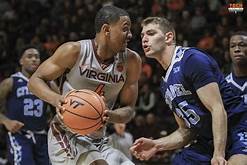 There is a huge ACC matchup tonight as the #4 Virginia Cavaliers (15-0 Overall, 3-0 ACC) play the #9 Virginia Tech Hokies (14-1 Overall, 3-0 ACC). The contest tips off at 8:00 pm ET at the John Paul Jones Arena in Charlottesville, VA. The teams are number one and two in the conference with the Duke Blue Devils, who lost its first conference games last night and second game of the season, sitting in third place tied with the up and coming Syracuse Orange. Our Cavaliers vs Hokies pick offers Virginia at either -7.5 or -8.0. Here's our NCAAM Virginia vs Virginia Tech preview.
Who's Had the Tougher Schedule?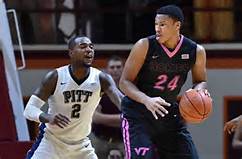 The Cavs have had a much tougher schedule than the Hokies. While VT has played and beat one nationally ranked-team, #23 Purdue 89-83, Virginia has met and beaten three top-25 clubs, including ACC foe #9 Florida (65-52). UV also took down #24 Maryland (76-71) and #25 Wisconsin (53-46). In conference, the Cavaliers recently made short work of Boston College (83-56) and Clemson (63-43). The Hokies lost to the unranked Big Ten's Penn State Nittany Lions (63-62). Virginia Tech's most recent games included take downs of the ACC's Notre Dame (81-66), Clemson (77-66), and Georgia Tech (52-49). When it comes to competition, Virginia has been tested a bit more than VT and done a bit better too
Edge: Virginia
NCAAM Virginia vs Virginia Tech Preview – Stats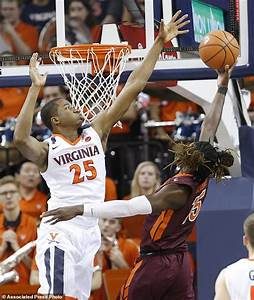 It's a conundrum that the Cavaliers are favored, but Virginia's in-state opponents possess overall better stats. It is true that Virginia is allowing fewer points per game that the visiting team, 51.3-to-57.3, are better from the charity stripe (77.2-to-73.6) and are a bit better in RPG, 35.9-to-34.1. But the Hokies are scoring more and in PPG are +5.4 over UV. Virginia Tech is also topping the Cavs in FG% (50.0-to-47.4) and 3PT% (42.3-to-39.8). Virginia has made 23 more free, but that's far outweighed by the 31 more threes that the Hokies have connected on.
When it comes to stats, especially scoring, Virginia Tech looks to be superior. Virginia does have the ability to hinder and shut down opponent offenses. Still, we like the Hokies here.
Edge: Virginia Tech
Virginia Cavaliers vs Virginia Tech Hokies Preview – Keys to the Game
Our Cavs vs Hokies pick offers these keys to tonight's contest.
VT guard & leading scorer Nickeil Alexander-Walker coming off 1-13 performance vs Georgia- needs to have a comeback game
Can VT stop three Cav guards – leading in scoring with 13-plus PPG and hitting threes at 39-plus percent?
Virginia center Jack Salt had a good game vs Clemson, but has been inconsistent
Tech F Kerry Blackshear Jr. can dominate and may tonight
Hokies depth is solid with four double-digit scorers ready to go
Edge: Virginia Tech
NCAAM Virginia vs Virginia Tech Pick
Our NCAAM Virginia vs Virginia Tech preview concedes that the Cavaliers have a group of very productive outside shooters. But the Hokies have been playing more consistently and can match teams shot-for-shot. Despite Virginia being at home, our ACC Cavaliers vs Hokies pick is Virginia Tech at +8.0. Make sure you also check out Ryan's Georgia vs Kentucky (7 pm ET) SEC pick for tonight.
Summary #4 Virginia Cavaliers vs #9 Virginia Tech Hokies Preview – VT at +8.0