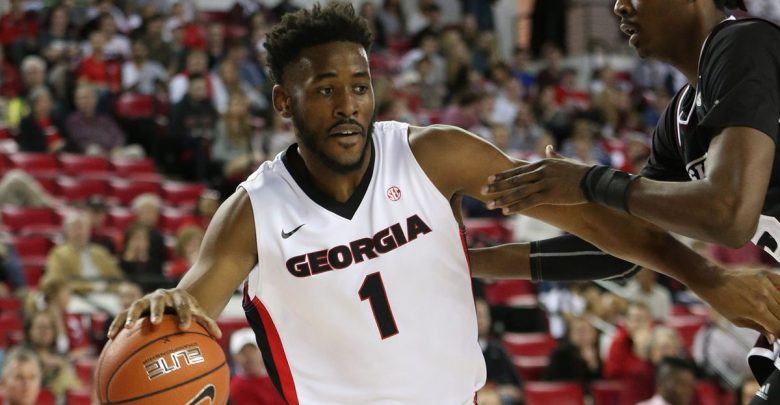 The Georgia Bulldogs will host the Kentucky Wildcats in an SEC basketball game on Tuesday night. This is the dominant Kentucky Wildcats team of the past few seasons, but they still have a shot to win the SEC. Georgia has struggled throughout the 2018-19 season but will have the advantage of playing at home in this game.
Kentucky has shown signs of being a top team in the country this season, and bring a 12-3 overall record into this game. The Wildcats lost their first SEC game of the season to Alabama, but have won two straight games. Georgia is just 1-2 so far in conference play, and are just 9-6 on the season. Kentucky is a 7.0 point road favorite over the Bulldogs in this game.
Georgia Can't Stop Opponents
If Georgia is going to start winning games, they are going to have to figure out how to get some stops. The Bulldogs are giving up over 73.2 points per game, ranking in the bottom third of all division 1 teams. Georgia has given up 93 and 96 points in their two SEC losses so far this season, and face a Kentucky team that can score points in a hurry. Defense isn't always fun to play, but Georgia has to find a way to get better.
The Bulldogs are scoring over 77 points per game, but those numbers were padded against some bad teams during non-conference play. Sophomore guard Rayshaun Hammonds leads the team with 13.9 points per game this season and has made over 42 percent of his three-point attempts. Georgia likes to get out and run on offense, but this might be a terrible strategy against the Wildcats.
Kentucky Freshmen Figuring it Out
Coach John Calipari brought in another extremely talented freshmen class, and those freshmen are starting to figure it out. The Wildcats are averaging 81 points per game this season while giving up just over 68. Graduate transfer Reid Travis is averaging 13.2 points and 6.5 rebounds per game this season, but the freshmen are clearly leading the way. Kentucky can win a high scoring affair, but can also lock in and get stops when necessary.
Freshman Keldon Johnson leads Kentucky with 15.5 points per game and is shooting close to 40 percent from the three-point line. Tyler Herro is widely recognized as one of the best shooters in the country but struggled for much of the season. Herro now has his three-point percentage over 32 percent and is pouring in 13.1 points per game. These are the two biggest freshman stars, but Calipari has plenty of other weapons to turn to.
Wildcats Get Solid Road Win
Winning on the road in any conference is never an easy task, especially for a young team like Kentucky. Fortunately for the Wildcats, they have a pretty clear edge in talent in this game, and Georgia doesn't have a great home court advantage.
The Bulldogs have been blown out against the other two ranked teams they have played so far, and the same thing will happen in this game. Bet Kentucky -7.0 to rout the Georgia Bulldogs on Tuesday night.