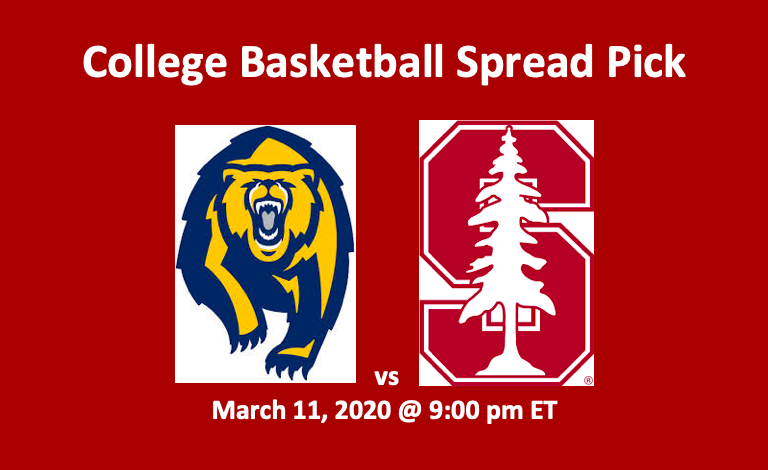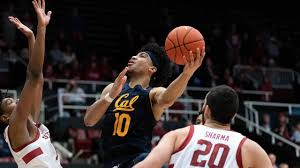 Our California vs Stanford pick favors the Cardinal by 9.5 points. This California vs Stanford prediction notes that the California Golden Bears (13-18 Overall, 7-11 PAC-12) finished the season tied with Oregon State and Utah for eighth in the Pac-12. The Stanford Cardinal (20-11 Overall, 9-9 PAC-12) ended the season in seven-place. The game will be played Wednesday, March 11, 2020 at 9:00 pm ET. The venue for this Pac-12 Tournament First Round game will be the T-Mobile Arena in Las Vegas, NV. Also, in addition to this NCAAM prediction, we have another fine pick as WSU takes on Stanford late night in round one of the Pac-12 tourney.
California vs Stanford Pick – Recent Performance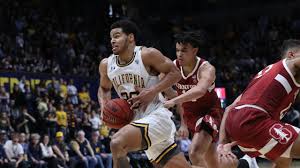 Both teams have lost their last two games. However, prior to their two losses, Stanford had won four in a row, including a 72-64 victory over the #21 Colorado Buffaloes. The Cardinal's last two losses were to Oregon State 68-65 and #13 Oregon 80-67. Ironically, California's last two losses were also to Oregon State 74-56 and #13 Oregon 90-56. Over their last 10 games, the Golden Bears are 3-7. Included in those last 10 games is a 65-71 loss to #24 Colorado.
Golden Bears at Cardinal – Stats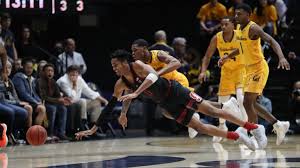 Statistically, Stanford is scoring more points per game (70.1 to 63.2) and allowing fewer point per game (62.5 to 69.6). The Cardinal total PF/PA differential comes to +14.0. That's a substantial advantage. Plus, Stanford tops California in shooting percentage (47.4% to 42.0%) and assists (13.1 to 9.3). From the charity stripe, the Bears are three percentage-points better than the Cardinal, while Stanford is plus-3.8 % on three-point shots.
Player and Roster Assessment
The strength of this team is in the backcourt. Guard Matt Bradley, who is the team's only double-digit scorer, is averaging 17.5 PPG. His 38.6% success rate on threes tops the team. Also in the backcourt, Paris Austin and Kareem South are good for 9.1 and 8.7 PPG respectively. Austin's 2.5 APG is best on the Golden Bears. In the paint, forwards Grant Antocevich and Andre Kelly are each bringing down 5.5 RPG. Antocevich is averaging 8.4 PPG and Kelly, who's 54.7% from the floor, is averaging 7.7 PPG.
The Cardinal bring scoring power in front and back. Forward Oscar da Silva is averaging 16.1 PPG and grabbing 6.3 RPG. He's good on 58.4% of his field goals and 31.7% of his threes. Also in the paint, freshman Spencer Jones is putting up 8.9 PPG and taking in 3.3 RPG. In the backcourt, guards Tyrell Terry and Daejon Davis get the job done. Terry, who's dishing off 3.2 APG and recording 4.5 RPG, is averaging 14.9 PPG. Davis is scoring 8.6 PPG, making 3.7 APG, and taking 3.2 RPG.
Our California vs Stanford Pick
When it comes down to both offense and defense, this Cardinal team tops the Golden Bears. Stanford is more productive than California, and they are also more versatile. In this Round One matchup, they look to dominate the paint. With all of these factors in mind, our California vs Stanford pick is the Cardinal at -9.5.
California Golden Bears vs Stanford Cardinal Prediction – Summary
Stanford Cardinal at -9.5