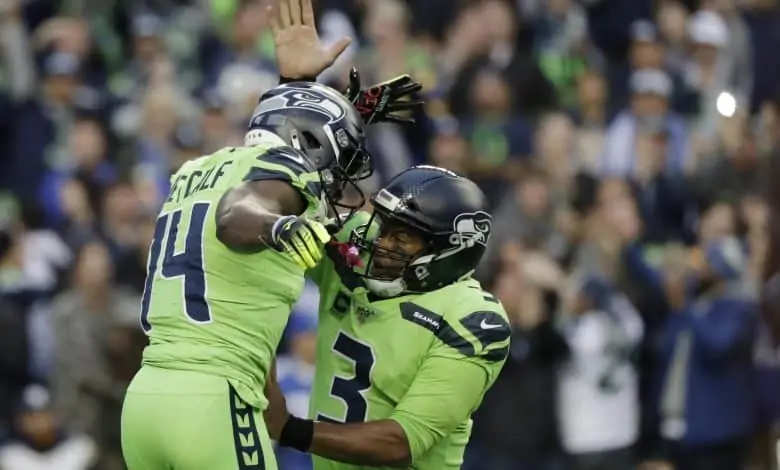 Tennessee doesn't exactly have the best situation for a bounce back heading into the Week 2 Titans at Seahawks matchup. Mike Vrabel's squad had a very underwhelming performances in the season opener losing 38-13 to Arizona at home as -2.5 favorites. Now the Titans have to go on the road in front of 72,000 "12th Man" fans who haven't seen a live game since 2019.
The Seahawks come back home with momentum, debunking the "West Coast teams playing an early game East" myth with a 28-16 win at the Colts last week covering the -3 point spread. Russell Wilson threw 4 TD last week vs. Indianapolis, and gets a Titans defense that gave up 4 TD passes to Kyler Murray last week.
Titans Façade Crumbling?
The way you win in Seattle is running the ball and playing solid defense. Tennessee has half of that formula in the #2 rushing attack in the NFL last season, but one thing that went under the radar in their 11-5 season in 2020 was a very suspect defense. The Titans were 28th in total yards allowed last year (398.3) and 29th in passing yards given up (277.4).
Those defensive issues that a good offense can hide were prevalent for Tennessee in week 1 against the Cardinals. Kyler Murray – who plays a very similar style to Russ Wilson – threw for 289 and 4 TD while running for another score. Arizona has some great receivers too with Deandre Hopkins and Christian Kirk both hauling in two TD grabs, but Tyler Lockett and D.K. Metcalf are no slouches for Seattle either.
It kind of looks like Seattle will get theirs in the week 2 Titans at Seahawks pick, but the big question is if Tennessee can rebound from an offensive dud? Arizona gave up 125.5 yards/game on the ground last year, but held Derrick Henry to 58 yards on 17 carries last week. The normally accurate Ryan Tannehill was also just 21/35 for 212 yards with 1/1 last week.
Seahawks Have to Be Amped Up
There were some who though Seattle was a prime upset risk in week 1 having to travel to the Colts, but the Seahawks took some chances and left with a 4 TD day from Wilson. Tyler Lockett snagged two of those including a 69-yarder and D.K Metcalf added a 15-yard TD catch as well as a stretch-the-field 30-yard grab earlier in the game.
The big thing about Seattle being able to throw the ball downfield is that it could lead them to get up big early. When you're up 13-14 points on Tennessee it takes away their biggest asset in Derrick Henry and the ground game. Tannehill is already flustered after a poor showing at home last week, and he's going to have a lot of pressure on him having to travel to a jam packed Lumen Field.
Free Week 2 Titans at Seahawks Pick
The number is up there with a good running team like the Titans getting +6.5 points. That being said, this is going to be a great afternoon game to watch just because of the energy the 12th Man can finally release after a year of not being able to attend Seahawks games. Lockett and Metcalf can get Seattle up big early, making the Titans one-dimensional which they do not excel in.
Seahawks 31 – Titans 20
Free Pick: Seahawks -6.5