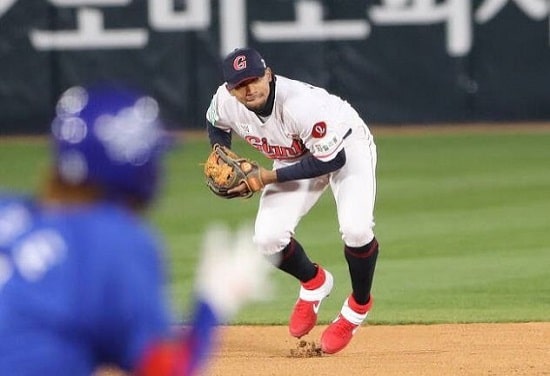 Teams are turning to the back end of their pitching rotation as we head into the 5th game of the 2020 Korean Baseball Organization season. Offenses wasted no time taking advantage of that fact on Friday with three of the five games seeing 15 or more runs scored. Is May 9th KBO betting going to be another high scoring day or did teams use up their production?
Games get underway at 4AM EST. 
LG Twins (EVEN) vs. NC Dinos (-145) O9.5
Saturday's ESPN telecast is the LG Twins taking on the NC Dinos. NC has continued their impressive start to the season with a 13-5 series opening win on Friday. Four players had a multi-hit game for the Dinos who have plated 21 runs the last two games. LG drops to 1-3 on the season.
PItching is iffy for both teams on Saturday as neither hurler had more than 13 starts last season. LG's LIm Chan-gyu has posted a 5.77 and a 4.97 ERA the last two seasons. Kim Young-gyu was 5-4 with a 5.29 ERA in his debut season with NC a year ago.
Pick: Over 9.5
Update: Rainout
Hanwha Eagles (+140) vs. Kiwoom Heroes (-200) O9.5
Kiwoom is costly yet again after posting a 5-3 win on Friday as -189 favorites. Kiwoom has now scored 5+ runs in 3 of 4 games this season en route to a 3-1 record. Byung-ho Park has belted 2 HR already on the young season for Kiwoom. Hanwha is now 2-2 on the year, not bad considering they've been held to 3 runs or less in 3 of 4 games.
Two decent back end pitchers take the hill for May 9th KBO betting. Kim Ee-whan goes for Hanwha after posting a 4-3 record with a 4.26 ERA in his rookie season a year ago. Han Hyun-Lee begins his 8th season in the KBO after posting a 3.41 ERA out of the bullpen in 2019.
Pick: Under 9.5
Update: Kiwoom 5 Hanwha 3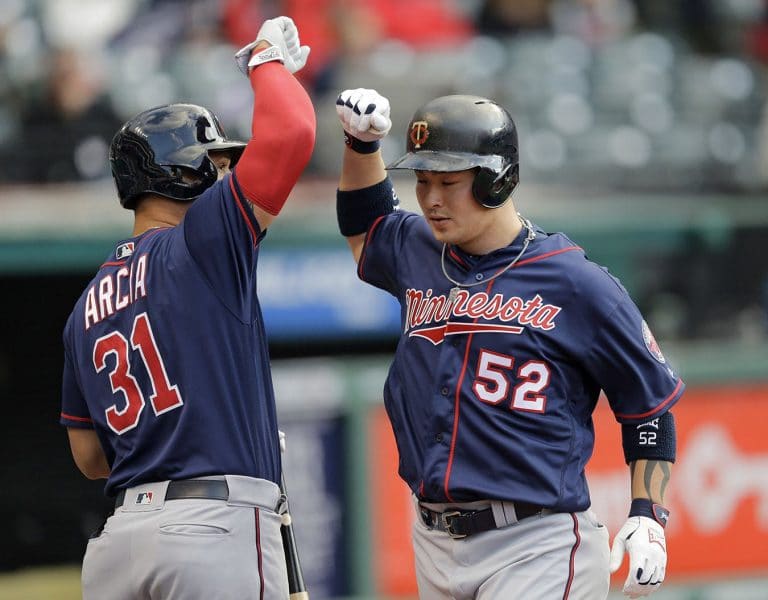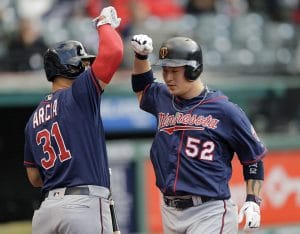 Kia Tigers (-115) vs. Samsung Lions (-125) O9.5
The Kia Tigers were blanked on Friday, falling 0-5 to Samsung as -156 favorites. It's been a rough offensive start for Kia who has been held to 2 runs or less in 3 of their first four games. The win by the Lions was their 1st of the season but the teams are still tied for last in the league at 1-3.
Im Ki-young will start for Kia after tallying a 6.26 and 5.73 ERA in the last two seasons. Won Tae-in already has an appearance under his belt in 2020, throwing a 12 pitch inning of relief on Tuesday in Samsung's 0-4 loss to NC.
Pick: Samsung Lions -125
Update: Samsung 14 Kia 2
SK Wyverns (-135) vs. Lotte Giants (EVEN) O10
The biggest shock of the first week of the 2020 Korean Baseball season has to be the Lotte Giants storming out of the gates at 4-0. This was the last place team in 2019. The Giants continued their impressive start in a 9-8 series opening victory that was decided in 10 innings. SK always has value though the way Han Dong-Min is batting, leading the KBO with 3 HR and 6 RBI.
SK starts Kim Tae-hoon in the May 9th KBO betting preview. The lefty has made 132 appearances the last two seasons but with just 4 starts with none last year. He has kept a sub 4.00 ERA each year though. That's something Jang Won-sam cannot say after posting a 7.98 ERA in 8 games with LG in 2019.
Pick: SK Wyverns -135
Update: Rainout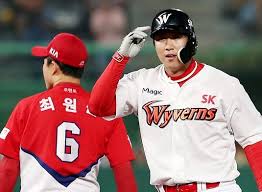 KT Wiz (+170) vs. Doosan Bears (-245) O10
Doosan dropped the opener for the second straight series, falling 3-12 to the kt Wiz on Friday as -213 favorites. The defending champs bounced back taking the next two from the LG Twins – do they follow that same trajectory in the May 9th KBO betting? The win was the first of the year for the Wiz, who were swept by Lotte to start the season.
Pitching was a major issue for KT as they allowed 23 runs in the first series vs. the Giants. Kim Min was 6-12 last season for the Wiz with a 4.96 ERA. Doosan counters with Lee Yong-chan. The 31-year-old begins his 12th season with Doosan after going 15-3 in 2018 but a disappointing 7-10 a year ago.
Pick: Doosan Bears -1.5
Update: Rainout