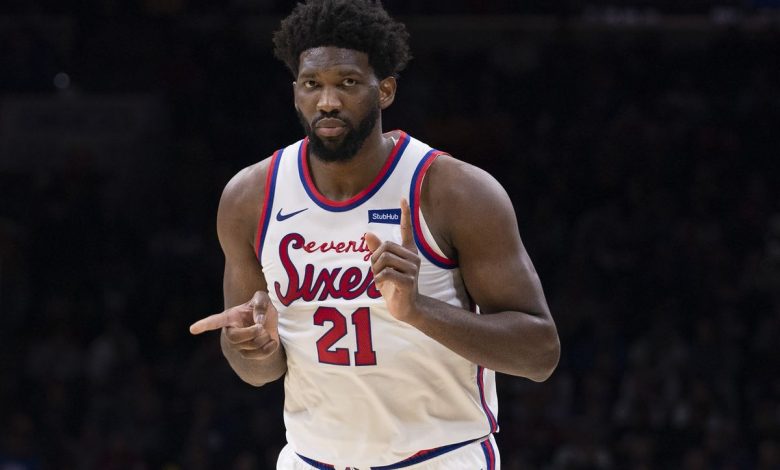 One of the better matchups of the NBA's five-game slate on Christmas Day pits the Milwaukee Bucks against the Philadelphia 76ers. This is the first meeting of the season between the two teams, who are considered two of the top threats to win the Eastern Conference this season.
Outside of their loss to the Luka Doncic-less Mavericks last week, the Bucks have basically been perfect for the past month. Nobody seems to be able to get the better of Milwaukee, which has continued to play some excellent basketball.
Without All-Defense first-teamer Eric Bledsoe, the defense has simply forgotten to miss a beat, continuing to play at a high level. Giannis Antetokounmpo's game has gone up another rung, while so many others on this team have continued to do their thing. The Bucks are a force to be reckoned with.
Philadelphia, on the other hand, has had some disappointing losses of late and will be looking to get back on track with this Christmas Day showdown. They were effective in making sure Blake Griffin's "flu game" was one to forget on Monday, holding the former All-Star to just 2-of-14 shooting, while Joel Embiid was able to defeat Andre Drummond again in his favorite matchup every season.
Ben Simmons and Tobias Harris both lit their opponents up and will be hoping to do it again against a hard-nosed defensive bunch.
Philadelphia finds itself as a one-point favorite on its home floor, with the over/under set at 222.5 points.
Rolling Along
It will be a very merry Christmas for Mike Budenholzer's team if it is able to knock off Philadelphia on the road in this contest. The Bucks have looked the part of the best team in the league every night this season, taking down a healthy Lakers team, which they led for most of the game by double-digits last week.
Milwaukee's bench depth is extraordinary, and all of that credit goes to the front office. They really did a nice job of preparing for potential injuries, while adding several guys with big-game experience and tremendous athleticism. Milwaukee is hoping that with Kawhi Leonard in the Western Conference now, it is Giannis' time to take it over.
A win in this game would basically show Philadelphia that home court does not matter, and even if the Bucks dropped a home game to the 76ers in a playoff series, Milwaukee can still get it done at Wells Fargo Center.
Philadelphia Trying To Slow Milwaukee
The only way to beat the Bucks is to play them without your superstar. Just ask Dallas. And while this may seem like an Eastern Conference finals preview, the surprising Miami Heat may have something to say. These 76ers destroyed the Heat in the opening round of the postseason two years ago, but a lot has changed.
Embiid will have his hands full with the Lopez twins, while Simmons won't exactly have a cakewalk either. Josh Richardson will likely draw the assignment of Khris Middleton, a matchup that will go a long way in deciding the winner.
The 76ers need to play calm, and Brett Brown's usage of timeouts will be another X-factor. Stop the bleeding when you need to.
Milwaukee Wins On Road
Happy holidays and Merry Christmas to the Bucks, who just ruined Dec. 25 for Philly. Milwaukee picks up a nice road win.
Free Play: MIL +1