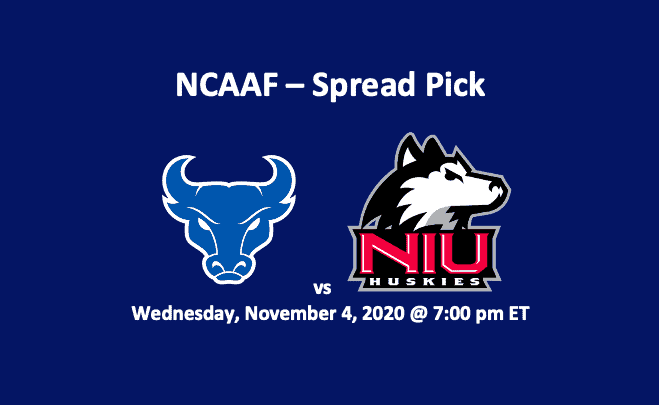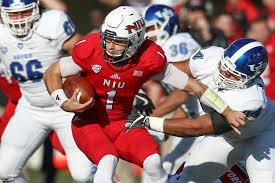 This Buffalo vs Northern Illinois pick for the first week of MAC football has the Bulls at -14.0 (-103). The Huskies come in at +14.0 (-108). As noted in earlier articles, although we are in Week 10 of the college football season, due to COVID-19, the Mid-American Conference is just starting play.
We also have the spread pick for Eastern Michigan vs Kent State, which kicks off at 6 pm ET. This Buffalo Bulls vs Northern Illinois Huskies contest is set to start at 7:00 pm ET. It will be played at Huskie Stadium in DeKalb, IL.
Buffalo vs Northern Illinois Pick – Stats
Buffalo is considered to be the best team in the MAC, while NIU is on the decline. Over the years, the Huskies are 12-1 versus the Bulls. But a lot of people think that this game will be different. In conference play Buffalo is 12-4 over the last two seasons and 18-9 overall. Coach Thomas Hammock returns to the Huskies for his second season. Last year, he guided the team to a 5-7 record and a 30-29 win over Buffalo.
Bulls vs Huskies Spread Pick – Key Players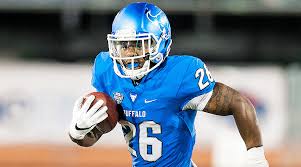 Our Buffalo vs Northern Illinois pick notes that 18 starters return to the Bulls. That includes Jaret Patterson, a potential All-American running back. Last season, the Bulls ran the ball 70% of the time. Expect the same from them in this game. Buffalo has an outstanding offensive line. However, they will be challenged by one of the better rush defenses in the conference.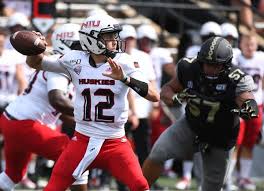 The NIU offense needs to step it up this season. In 2019, they struggled. Last season QB Ross Bowers tossed seven TD passes and eight picks. There's some talent in the receiving corps, however both the passing-catching and rushing units lack depth. The O-line has some good foundation element but is thin. Buffalo has the depth and experience to hamper the Huskie offense. Last season, the Bulls led the MAC in scoring defense (21.3 ppg) and yards per play (4.87) allowed. They also topped conference in rush defense while limiting opposing quarterbacks to a 58.5% completion percentage.
Buffalo vs Northern Illinois Pick – Final Word
Our Buffalo vs Northern Illinois pick has to either go with history or with what are the most recent developments for these two teams. We are going with the latter. We think that this is the Year of the Bull and expect Buffalo to finally defeat Northern Illinois. They will do it convincingly. Take the Buffalo Bulls at -14.0.
Buffalo Bulls vs Northern Illinois Huskies Summary
Buffalo Bulls at -14.0 (-103)