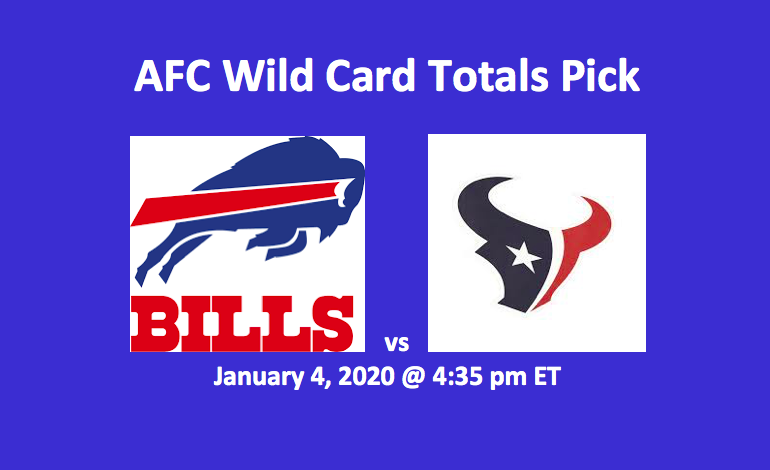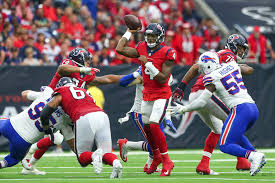 Our Buffalo vs Houston totals pick has the over/under at 43.0. This Buffalo vs Houston totals prediction is for the first game of four being played on Saturday and Sunday. The AFC Wild cards are today, Saturday, January 4, 2020. In addition to this Buffalo vs Houston playoff game, we have the Tennessee Titans against the New England Patriots today. The Buffalo Bills (10-6 Overall, 6-2 Away) are here today by virtue of finishing second in the AFC East. That got them a Wild Card spot. In the AFC South, the Houston Texans (10-6 Overall, 5-3 Home) finished first. They're hosting today. Today's game has a 4:35 pm ET kickoff. The location of the contest is NRG Stadium in Houston, Texas.
Buffalo vs Houston Totals Pick – Regular Season Trends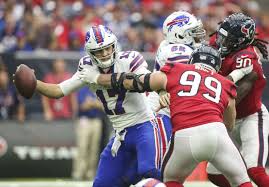 The fact is most recently both of these teams have been more inclined to go under than over. The total has been under in four of Houston's last five games against Buffalo. Also, it's been under in six of Houston's last nine games. The total has also been under in five of Buffalo's last six contests. Also, on the road Buffalo has gone under in 12 of 15 matchups. Consequently, there's been a trend towards the under. However, in Houston's last five of seven games against an AFC East opponent, the score has gone over.
Bills and Texans – Team Stats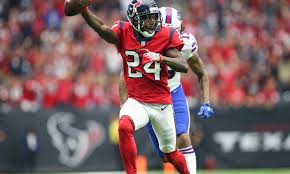 Buffalo is averaging 19.6 PPG, while the Houston offense has been good for 23.6 PPG. That offers a simple total of 43.2. Also, our Buffalo vs Houston totals pick notes that the Bills are allowing opponents just 16.2 PPG and Houston is giving up 24.1. Those two figures indicate an under also. Take the averages of both sides, offense and defense, you get 21.6 on offense and 20.2 on defense. Again, totaling those two together favors the under (41.8).
But things change a bit with Buffalo on the road and Houston at home. In away games, the Bills are averaging 21.50 PPG, and at home, Houston is still averaging 23.6 PPG. These two stats taken together do get us to the over (45.1) However, the Bills' D is stingier on the road than they are overall, allowing just 15.6 PPG. Conversely, at home the Texan defense is allowing more than their average number of points. That figure comes in at 24.5 PPG. Offensive points come to 22.05 and defensive to 20.05. Totaled together, those come to 42.1, which is a bit closer to the over of 43.0. Still, none of the math indicates an over.
AFC Wild Card – Offense vs Defense
What may indicate an over for our Buffalo vs Houston totals pick are the quarterbacks. Both Josh Allen for Buffalo and Deshaun Watson for Houston can put points on the board. The fact is we expect these two offenses to generate points. We also expect the Buffalo D to post up some points.
Buffalo will be challenged today by the Texan offense. And we do expect Houston to have issue with Allen and company. The Bills could score 27 points today and the Texans around 23. That gets us to well above the over.
Our Buffalo vs Houston Totals Pick
Our Buffalo vs Houston totals pick is the over at 43.0. We think that despite some trends and stats, that both quarterbacks will be able to create scoring opportunities. Take the over at 43.0. See our Bills vs Houston spread pick too.
Summary – Buffalo vs Houston Totals Pick </h3
Over 43.0