NFL Picks
NFL Pick: Pittsburgh Steelers at Seattle Seahawks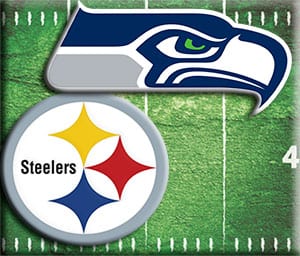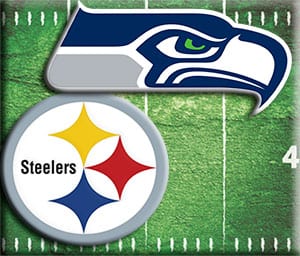 The Pittsburgh Steelers head to Seattle to take on the Seahawks in week 12, in what is one of the more interesting games of the week. Ben Roethlisberger and co. are a solid 6-4 and still may have a slim shot at the AFC North title, while the 5-5 Seahawks can ill afford to lose more footing as they scramble to earn an NFC wild card berth.
Matchup History
We all know about the Super Bowl meeting between these two, and while that may require an asterisk by some, it also doesn't really matter than much since those were different regimes and entirely different rosters. In fact, these two faced off the very next season in a Super Bowl rematch (Pittsburgh won), but didn't face again until 2011 (Steelers won again). It's been four years since they last clashed and the Steelers own a life long 9-8 advantage. Again, none of that really matters, while the last time a meeting took place in Seattle, the Seahawks won.
Steelers Preview (+4.5)
The Steelers have had a very up and down 2015 thanks to suspension and injury. As bad it has looked at times, they're still 6-4 and now enter this showdown with a healthy Ben Roethlisberger. Big Ben runs a very potent offense that can still kill defenses deep down the field or in the running game. The real key may not have anything to do with Pittsburgh's offense, but rather whether or not their defense can step up on the road and stifle Seattle in their own backyard.
Seahawks Preview (-4.5)
Seattle has been even more erratic than the Steelers, yet they're still in position to make the playoffs if they can keep the momentum going and get back above .500. They enter this clash at 5-5 but they're not the same Seahawks we're accustomed to, as they've given up more big passing plays than usual and have already fallen twice on their home field. That means this matchup with the Steelers is far from a guaranteed win, especially considering Pittsburgh's lethal down field threats, Martavis Bryant and Antonio Brown. If the Seahawks want to win, their offense needs to mirror the unit that did as they pleased last week against the 49ers and their once vaunted Legion of Boom needs to keep Big Ben and co. contained.
The Pick
I'm personally giving Seattle one more chance to prove they're the team that appeared in back-to-back Super Bowls. They certainly have problems, but I just can't quit them, while Pittsburgh is a pedestrian 2-2 on the road. I don't know if Seattle's once formidable home field advantage still stands, but if it does it should shine through this weekend.
While my gut instinct says Seattle, it's always worth noting that the against the spread numbers combat me all the way. Pittsburgh is an elite 5-1 ATS in their last six road games and a healthy 6-2-1 ATS following their past nine wins. Seattle, meanwhile, is just 2-5 ATS in their last seven home contests.
This has me meeting somewhere in the middle. I still like the Seahawks straight up, but

I think Pittsburgh keeps it close and beats the spread

.