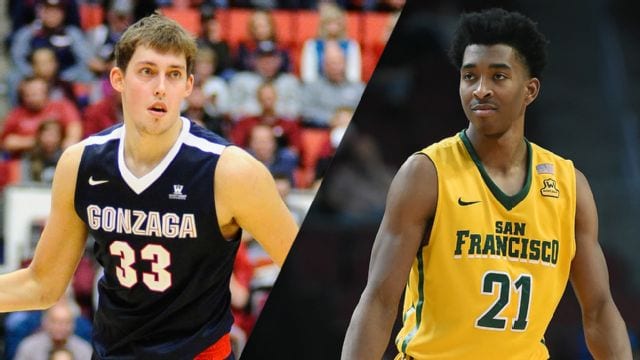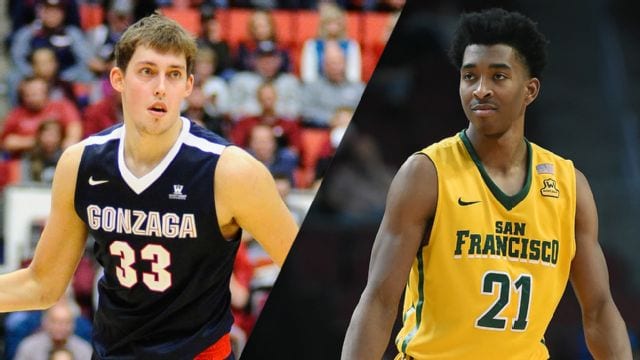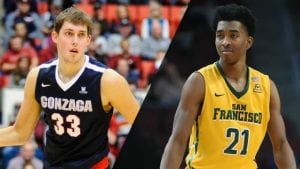 The point spread on the San Francisco Dons (18-9 Overall, 8-6 WCC) and Gonzaga Bulldogs (26-0 Overall, 14-0 WCC) contest is perplexing. Here's why. The Dons have lost a lot of games by 22 or more points and Gonzaga's margin of victory in the West Coast Conference is 26.1 points. But when these teams first met this season, the Bulldogs won by just 15 (95-80). Still, despite these discrepancies, we believe we've got our San Francisco plays Gonzaga college basketball free pick figured out.
The Bulldogs seem determined to prove all naysayers who feel they don't deserve to be ranked first in the nation wrong. They are still undefeated having taken down St. Mary's College 74-64 on Feb. 11. Other recent wins include Loyola Marymount 90-60, Santa Clara 90-55, and BYU 85-75.
The San Francisco Dons are 4-1 for their last five. Their only loss in that string occurred during their last game on Feb. 11 when BYU beat them 68-52. Their four wins, which stretched from Jan. 28 through Feb. 9, were against Pacific 81-60, Pepperdine 77-56, Loyola Marymount 74-64, and Santa Clara 61-58.
San Francisco Dons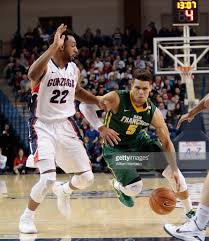 The Dons are scoring 72.7 PPG while allowing 66.5. Major contributors for USF are guards Ronnie Boyce (13.9 PPG, 4.4 RPG, 46 FG%) and Carles Minlend (10.2 PPG, 44 FG%, 39 3PT%). Also, guard Jordan Ratinho (8.4 PPG, 48 FG%, 44 3PT5) offers quality minutes. In the frontcourt, Chase Foster (9.6 PPG, 3.3 RPG, 44 FG%), Matt McCarthy (6.9 PPG, 5.6 RPG, 52 FG%), and Nate Renfro (5.9 PPG, 4.9 RPG, 49 FG%) will see a lot of minutes in this game. The Dons don't pass much, their defense is adequate at best, and front men are relatively small. Although inexperienced, this team does have a lot of fight and will work hard to stay in this game.
Gonzaga Bulldogs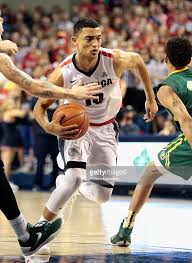 The Zags have five guys who are each averaging 10 or more points per game. This is a team that scores 85.1 PPG on average. Guard Nigel Williams-Goss (15.7 PPG, 5.8 RPG, 4.6 APG) does it all on both ends of the court. He leads the team in points, rebounds and assists per game as well as steals. He's connecting on 51 percent of his shots. Center Przemek Karnowski (12.4 PPG, 5.7 RPG, 62 FG%) is a solid performer while seven-foot, freshman forward Zach Collins (10.6 PPG, 5.8 RPG, 66 FG%) is accurate inside and also out with a 43% completion mark on his threes. Guard Jordan Mathews (10.2 PPG, 40 FG%, 40 3PT%) and forward Jonathan Williams (10.0 PPG, 5.4 RPG, 61 FG%) are essential parts of the Gonzaga offense. The Bulldogs are allowing 61.7 PPG.
San Francisco Plays Gonzaga College Basketball Free Pick
In our San Francisco plays Gonzaga college basketball free pick, we are going with over 145 points and the Dons at 21.5. Tipoff will be at 9:00 p.m. ET.
San Francisco Plays Gonzaga College Basketball Free Pick: Over 145 and USF at +21.5