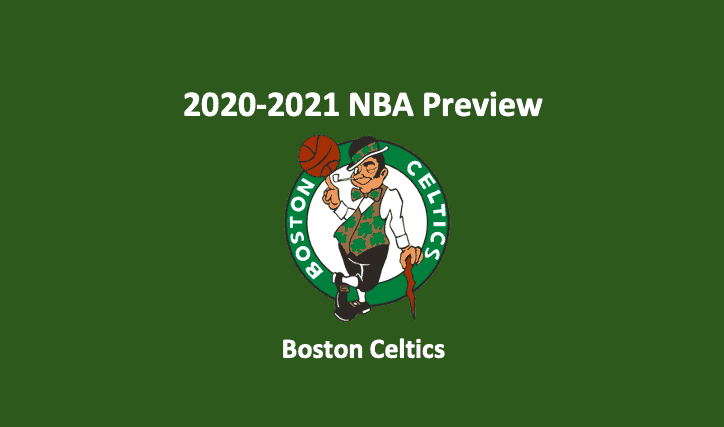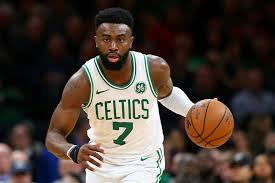 Our Boston Celtics preview 2020 – 2021 observes that last season, after losing their first game, the Celts ran off 10-straight wins. There would be a few more winning streaks, one run of five games and another of seven. Boston's longest losing street of 2019-2020 was three games. They recorded such a streak twice.
By the end of the regular season, the Celtics had gone 48-25, finishing second in the Atlantic Division, five games away from the first-place Toronto Raptors. Also, they were third in the Eastern Conference, 7.5 games out of first, which was held by the Milwaukee Bucks.
Boston Celtics Preview 2020 – 2021 – Stats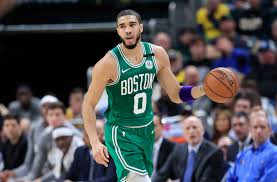 The Celtics were ninth in scoring, averaging 113.7 PPG. They hit field goals at the rate of 46.1% (17th) and were good on threes 36.4% (13th) of the time. Boston was fifth in the league in free throws, completing 80.1%. The team recorded 46.1 RPG and 23.0 APG. As has been the case with other recent Boston teams, this edition of the Celtics was solid on defense. Boston was second in points allowed per game, giving up 107.3 PPG. Their PF/PA differential was +6.3 PPG (3rd). Also, the Celts averaged 8.3 SPG (6th) and 5.6 BPG (5th). Boston held opponent field-goal rates to 44.1% (4th) and three-point success rates to 34.0% (2nd). In essence, they outscored opponents by two percentage points. The Celtic defense won games, while their offense kept the team in the game.
Boston Roster
You can't help but think that Boston is going to have to do some serious shuffling around of personnel. Starting PG Kemba Walker and starting center Daniel Theis and his backup, Tristan Thompson, are all day-to-day. When you start to subtract various players, this team starts to look thin. The two top scorers, small forward Jaylen Brown and power forward Jayson Tatum are ready to go. Thompson is an experienced veteran from Cleveland who can score, rebound, and defend. A lot of players are backing up more than one position.
Boston Celtics Preview – Backcourt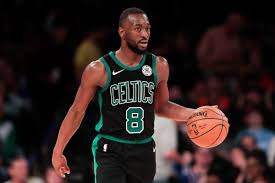 PG Kemba Walker continues to nurse his sore knee. He'll miss the start of the season. When he does return, Walker won't be one-hundred percent. As the season starts, Jeff Teague will command the point, and as it continues and Walker returns, Teague will still be very much involved. Walker came to Boston last season after spending his first eight seasons with Charlotte. In his first year in Boston, his numbers dropped due to his knee injury. When healthy, he'll toss in 25 points, post six assists, and play 34 minutes. But don't expect such output from him this season. A good year would be 20 PPG, 4.5 APG, and 30 minutes. In the meantime, Teague, a 12-year NBA vet, comes to Boston via Minnesota. Last season with the Timberwolves, he made 6.1 APG, scored 13.2 PPG, and hit field goals at a 44.8% and threes at a 37.9% rate.
At shooting guard, it's Marcus Smart (12.9 PPG, 4.9 APG, 3.8 RPG). Smart will give you about 32 MPG. His field-goal completion rate was 37.5%, while he hit his three-point shots 34.7% of the time. Those are healthy, if unspectacular, numbers. Smart averaged 1.7 SPG last year.
Celtics Preview – Frontcourt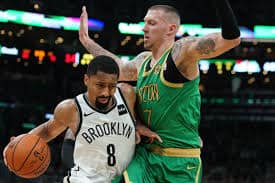 Our Boston Celtics preview 2020 – 2021 deduces that much of the scoring for Boston this year will come from the guys in the paint, including SF Jaylen Brown and PF Jayson Tatum. Plus, center Daniel Theis gets the nod to start. That is, once he is healthy. At SF, Brown, who's in season five with the Celtics, averaged 20.3 PPG and 6.4 RPG. He was good on his field goals 48.1% of the time and could pop out and nail his three-point shots 38.2% of the time. Tatum, in his third year in the NBA and with the Celtics, recorded 23.4 PPG, 7.0 RPG, 3.0 APG, and 1.4 SPG. He shot 45.0% from the field and 40.3% from downtown. Both Tatum and Brown saw marked increases in their stats last season.
Along with issues at the point, Boston has challenges at center. Starting center Daniel Theis is presently day-to-day, as is his back up Tristan Thompson. Last season, Theis offered 9.2 PPG and 6.6 RPG. Theis shot 56.6% from the floor and 33.3% from the arc. He also had 1.3 BPG.
Celtics Bench
Payton Pritchard backs up Teague at the point, while after Aaron Nesmith, Teague serves as the third backup at shooting guard. Confused? It gets worse. This is a depth chart that is overall thin. Pritchard, the 26th pick overall in this year's draft, comes to the Celtics after playing with the Oregon Beavers for four seasons. At Oregon, he averaged 13.5 PPG, 4.6 APG, and 1.5 SPG. He was a 43.7% shooter and hit 37.9% of his threes as well as 80.0% of his frees. Nesmith, slides into the shooting guard slot. Like Pritchard, he's a rookie and a first-round, 17th overall pick. Nesmith, a forward who played two years at Vanderbilt, shot 44.2% from the floor and hit 41.0% of his threes for the Commodores. In his final season, he shot 51.2% and 52.2% respectively, and he was good for 23.0 PPG and 4.9 RPG.
Additionally, Nesmith backs up at small forward. Grant Williams also subs as small forward, as well as power forward. Plus, power forward Semi Ojeleye will rotate in. Williams came to Boston last year from Tennessee as a first round, 22nd pick. He played 15.1 MPG, averaging 3.4 PPG, 2.6 RPG, and 1.0 APG. Although he hit 41.2% from the field, he completed just 25% of his threes. For his first three seasons in the NBA, Ojeleye has played a backup role. Expect him to do the same again this season.
Finally, Tristan Thompson, who's day-to-day, and Robert Williams III back up the center spot. Thompson, who played nine seasons with Cleveland, averaged 12.0 PPG and 8.7 RPG while hitting 51.2% of his shots last season. Robert Williams (5.2 PPG, 4.4 RPG, 72.7 FG%), in his NBA third season, continues as a sub.
Boston Celtics Preview 2020 – 2021 – Coaching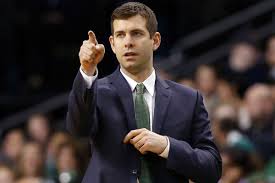 In 2013, at the young age of 36, Brad Stevens became the Celtics' 17th head coach. Our Boston Celtics preview 2020 – 2021 notes that in the first year or so, Stevens developed his coaching style, which can be described as calm, polite, and positive. He does a lot of prep work, utilizes statistical analysis, and focuses on team play and defense.
Although the Celtics missed the playoffs in his first season at the helm, they have been to the postseason every year since. Stevens is a mentor and looks for players who are committed to the game and interested in learning about an array of subjects.
Boston – Pluses and Minuses
Tatum and Brown can both deliver
Thompson is a solid veteran
Coach Stevens gets results
Many players with no or little NBA experience
Walker's knee continues to challenge him
Thin on the depth chart
Boston Celtics Preview 2020 – 2021 – Final Word
Our Boston Celtics preview 2020 – 2021 finds that this team will be challenged in many ways. However, despite injuries and a lack of depth in various areas, coach Stevens has a group of solid players ready to go, including Teague at point guard, Smart at shooting guard, Brown at small forward, Tatum at power forward, and Thompson at center. It's not necessarily a spectacular starting five, but they should play sound defense, score enough, and contribute to each game as a team. In the end, the question is can they compete with the Toronto Raptors?
Boston Celtics Projection – 47-25 Second-Place, Atlantic Division