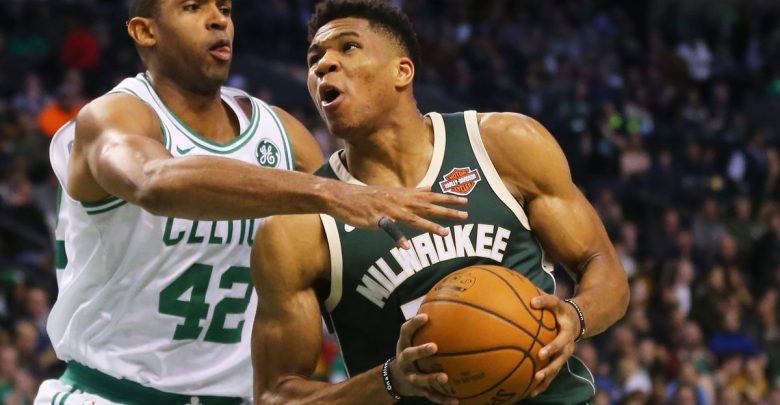 The Boston Celtics will look to avoid the terrible odds against them, as they trail the Milwaukee Bucks 3-1 heading into Game 5 Wednesday night.
Only 11 teams in NBA history have come back from being down 3-1 in a playoff series. The odds get even worse for teams that have to go on the road for Games 5 and 7, which is the situation that the Celtics will have to face if they're able to keep the series going. Only three teams have ever pulled off that kind of comeback. The last team to do so was in 2016 when the Cleveland Cavaliers battled back down 3-1 to defeat the Golden State Warriors in the Finals.
Boston had another lackluster offensive performance in Game 4 losing 113-101 at home. The Celtics carried a two-point lead into halftime but were outscored 66-52 in the second half. MVP candidate Giannis Antetokounmpo led the way once again for the Bucks with a team-high 39 points and 16 rebounds. Antetokounmpo finished 15 for 22 from the field, 2 for 5 from deep, and 7 for 10 from the charity stripe.
Khris Middleton and Eric Bledsoe each finished with 13 points for Milwaukee. Veteran George Hill scored 15 points off the bench and tacked on five assists and four rebounds for the Bucks.
Irving Farewell?
Boston fans could be seeing the final game for Kyrie Irving in a Celtics jersey if they lose on Wednesday. Irving's struggles carried over into Game 4 when he finished 7 for 22 from the field with 23 points. Irving did manage to drop a team-high 10 assists, but in the playoffs, it's win or bust for these teams.
All five of the Celtics starters finished in double digits. The bench was no help, as Gordon Hayward played 27 minutes and scored just two points. The road to Hayward's recovery has been remarkable since he suffered his season-ending leg injury last season. Hayward's $32,700,690 cap hit this upcoming offseason will be a massive obstacle for the Celtics as long as his production continues to be well below average.
Giannis Carries The Load
In Game 4 the rest of the Bucks players didn't play as well as they usually do, but Antetokounmpo continued to keep the Bucks' heads above water with another win. Antetokounmpo is averaging 28.4 points per game in the playoffs on just 17.8 field goal attempts per game.
To put that into perspective, his MVP counterpart James Harden is averaging 31.3 points per game on 24.8 field goal attempts per game. Antetokounmpo dominates Harden in the field-goal percentage department, as Giannis is shooting 52.1% from the field. Harden is shooting 39.5%.
Celtics Stay Alive
The winner between the Bucks and Celtics will take on the winner of Philadelphia and Toronto. That series is currently tied at 2-2.
Boston will need Kyrie to come out guns-a-blazing in Game 5 on Wednesday if they want a chance to stay alive. The Celtics stole Game 1 in Milwaukee 112-90, so this is a team capable of pulling off one more win to stay alive. Take Boston getting 8.5 points in Game 5.