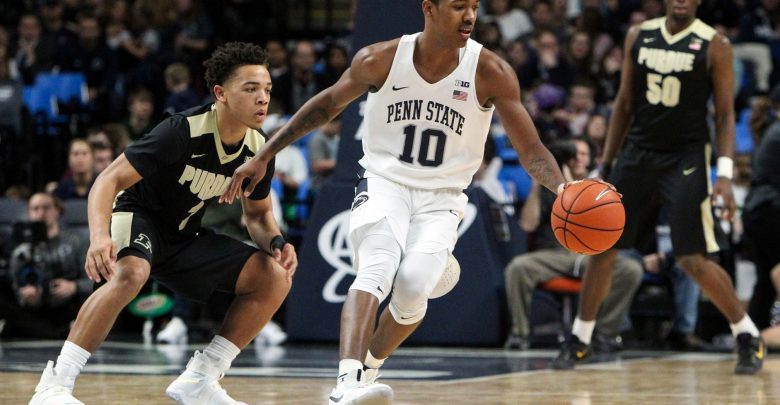 The Penn State Nittany Lions (21-12) might have messed around and found their way into the NCAA tournament with a strong showing so far in the Big Ten Tournament at Madison Square Garden. PSU is still a bubble team, but can put themselves in a great position to head to the Big Dance with a win over #8 Purdue in the 3/3 Big Ten Tournament free pick. The Boilermakers looked vulnerable last night against Rutgers – but was that just the wake up call they needed to get a dominating win today?
All-time record in the Big Ten men's basketball tournament for the four remaining teams:

Michigan State 29-15
Michigan: 20-17
Penn State: 14-20
Purdue: 13-19

— Kevin McGuire (@KevinOnCFB) March 3, 2018
Is Penn State Mentally Exhausted After Yesterday?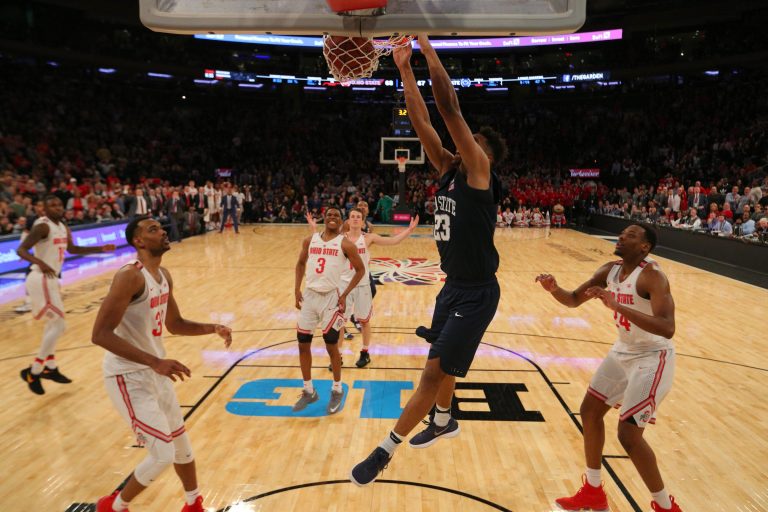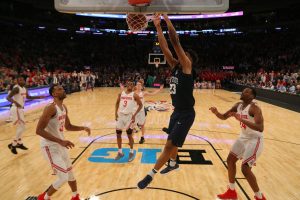 The Nittany Lions had the cards stacked against them early yesterday against Ohio State after the team bus was involved in a fender bender delaying their arrival to MSG. Apparently the team took the New York traffic in stride however as they shocked the Buckeyes 69-68 thanks to a Josh Reaves dunk with 3.1 seconds left. It was an emotional win not only because PSU was +5 underdogs coming into the game, but also because they trailed 66-62 with under 3 minutes to play.
The big question coming into the 3/3 Big Ten Tournament free pick is how much Penn State has left in the tank. Not only was yesterday's victory physically and mentally draining, the Nittany Lions beat a scrappy Northwestern team by 8 on Thursday after being tied at the half. PSU has been solid lately winning six of their last nine and they're also above average in neutral site games going 6-2 ATS in their last 8. Starters Tony Carr, Shep Garner, and Josh Reaves all played over 34 minutes yesterday and the trio each logged 37+ against Northwestern. Will we see an exhausted PSU team on Saturday afternoon or one that is reinvigorated with their tourney chances back to life?
Purdue Looks to Go Two-for-Two Against PSU This Season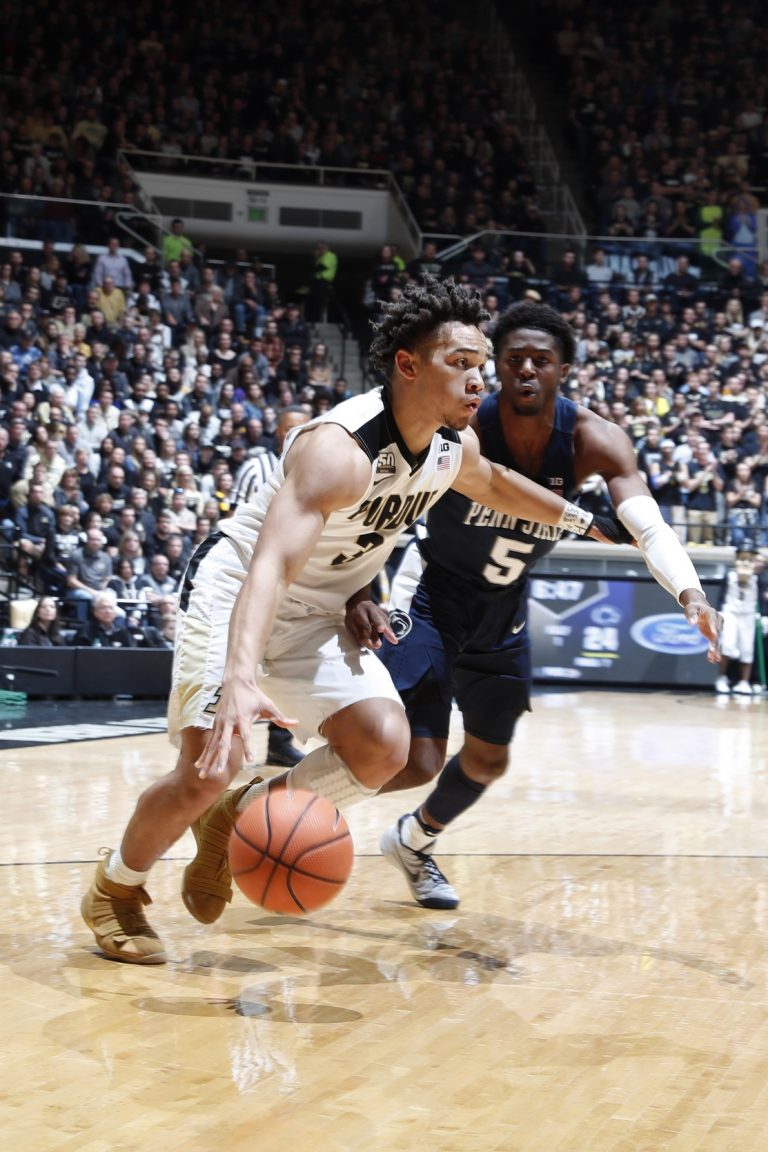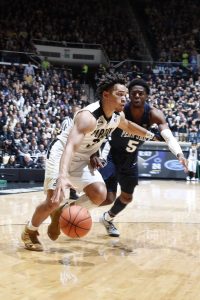 The Boilermakers got a win in their Big Ten tournament opener yesterday but they had a much tougher time with 'hometown' Rutgers than they expected. The Scarlet Knights held a 38-35 lead at the half before ultimately succumbing 75-82. Purdue was favored by -15.5 in that contest but their 21 trips to the FT line (15 made) were the difference as Rutgers shot only 6-10 from the charity stripe. The Edwards' (Vince and Carsen) were great yesterday combining for 52 points but Vince played all but 3 minutes in that contest. Could fatigue strike the Boilers too?
Something that Purdue has going for them is the fact they do have a win over Penn State this year – although it was a close 76-73 home win as -9.5 favorites. It should be noted that Vince Edwards missed that game with an ankle injury. Not only was Edwards out, but Penn State shot 50% from both the field and three point range in that game and outrebounded Purdue 33-26 but still couldn't pull out the win. That's got to be demoralizing heading into the Big Ten tournament free pick.
Big Ten Tournament Free Pick Betting
The line has ballooned from a -6 open to PUR -8.5 with 57% of the public liking Penn State and the points. Purdue has had a great year and it's not hard to justify betting against them in this contest. The Boilers are 1-9-1 ATS their last 11 vs the Big Ten, 0-5-1 ATS their last six vs a team with a winning record, and 1-7 ATS their last 8 after a SU win. That being said Penn State is only human and they have to run out of gas eventually. That, and Purdue is huge as they send out 7'2″ C Isaac Haas who is backed up by 7'3″ freshman Matt Haarms. Penn State might keep it close with adrenaline in the first half, but they'll be running on fumes in the second and this one could get ugly.
Free Pick: Purdue Boilermakers -8.5