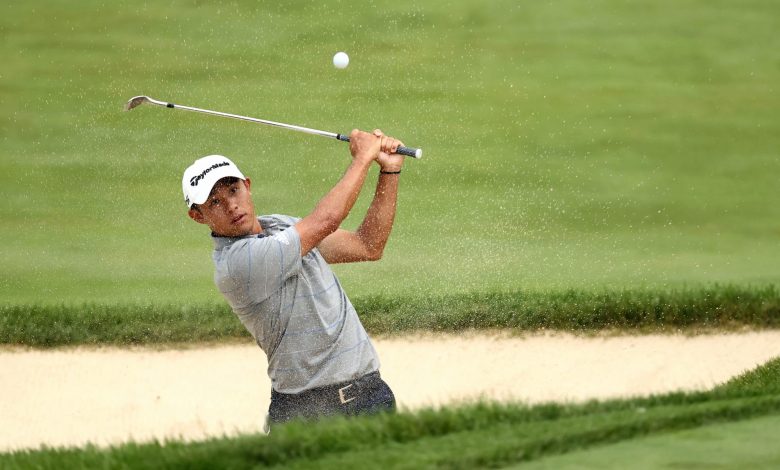 Collin Morikawa is the live +400 winner heading into PGA Workday Charity Open 2nd round betting after his -7, 65 on Thursday. Morikawa has a 1 stroke lead over Adam Hadwin (+1600) with Hideki Matsuyama (+750), Zach Johnson (+6000), Nick Taylor (+5000), and Aaron Wise (+6600) in the mix at -5.
The real star ahead of PGA Workday Charity Open 2nd round betting has been Muirfield Village. The scoring average in round one was 72 and there were just two rounds of 66 or better by Hadwin and Morikawa following 10 after the first round last week at Detroit GC. It's a star-packed field, let's see some of Friday's best matchups.
Jason Dufner -115 vs. Sepp Straka -115
Jason Dufner and Sepp Straka are listed at even odds for PGA Workday Charity Open 2nd round betting as both shot a -3, 69 on Thursday. It was a good showing especially for Dufner who shot a 74 in the opening round last week in Detroit en route to a missed cut. Dufner hasn't finished better than 41st in three events since the restart.
The lean would be towards Straka here as he is coming off a top 10 finish in Detroit. Straka only hit 50% of the fareways on Thursday (Dufner 78.6) but still held a 66.7 to 55.6 GIR advantage.
Pick: Straka -115
Brooks Koepka -105 vs. Jon Rahm -125
Brooks Koepka did not look like his usual dominant self on Thursday after firing a +2, 74. Koepka is matched up with Jon Rahm who shot an even par over his first 18. There's a great chance both golfers were a bit rust after Koepka hasn't played since a 7th place finish at the RBC Heritage on June 21st while Rahm played in the Travelers but skipped Detroit last week.
Rahm was an even 50% on both fairways hit and greens in regulation on Thursday. Both golfers had 4 holes of bogey or worse and Koepka shot just 3 birdies on the day. What you don't like about Koepka is that he finished horribly going +5 on the back 9. It should have been reversed if rust was the issue meanwhile Rahm birdied 3 of the last 5.
Pick: Rahm -125
Hideki Matsuyama -105 vs. Justin Thomas -125
One of the better matchups for Friday's 2nd round betting at the Workday Charity Open is Justin Thomas favored over Hideki Matsuyama. Thomas was the pre-event favorite at 11-1 while Matsuyama wasn't far behind at 14-1. Both golfers were great in the first round with Matsuyama holding a 1 stroke advantage after his 67.
You have to think Thomas only gets better on Friday. His -4 opening round was impressive considering he sat out last week in Detroit. Thomas still wasn't as sharp as he could be either after hitting just 50% of the fairways. Matsuyama is going to be a tough beat (88.9% GIR on Thursday) but look for JT to make a move here.
Pick: Thomas -125
3-Ball Group Winner
Bubba Watson +160 J.B. Holmes +160 Andrew Landry +200
There's good value on anybody who can come out of this 3-ball lineup a stroke (or more) ahead of the others. Bubba Watson was atrocious in the opening round firing a +7 that has him tied for 151st. J.B. Holmes was +1 and will be aiming to make the cut on Friday while Andrew Landry was +3. Automatically it looks like Holmes is the only one with something to play for so he becomes the pick:
Pick: Holmes +160