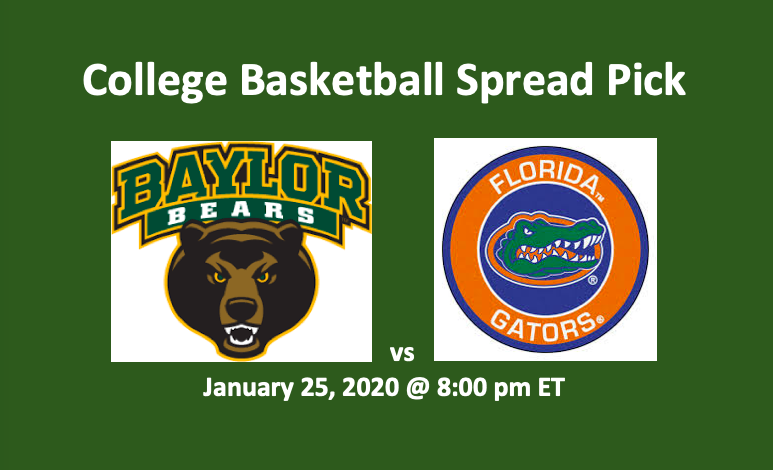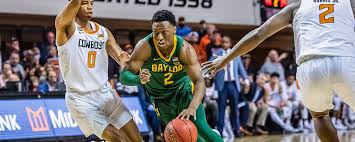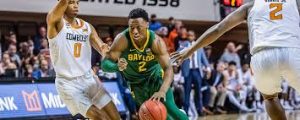 Our Baylor vs Florida pick offers the #1 Bears at +2.5. This Baylor vs Florida prediction notes that although the Baylor Bears (16-1 Overall, 3-1 Big-12) top the nation and are first in the Big 12 with a perfect 6-0 record, they are the underdog in this contest. On the other hand, the favored and unranked Florida Gators (12-6 Overall, 4-2 SEC) are tied with the three other teams for third place in the SEC. The game will be played Saturday, January 25, 2020 at 8:00 pm ET. This contest will be played at the Exactech Arena in Gainesville, FL.
Baylor vs Florida Pick – Recent Performance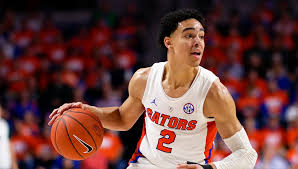 Thus far, the Baylor Bears have lost one game. That was the second time they played this season. On November 8, the Washington Huskies took them down 67-64. Since then, Baylor has won 14 in a row. Included in those 14 wins is a November 8 victory over #17 Villanova (87-78), a December 7 win over #18 Arizona (63-58), and, right after that take down, and 53-52 edging of #18 Butler. Also, in January, they had two adjacent wins over nationally-ranked teams, #22 Texas Tech and #3 Kansas. The Bears last played on January 20 beating Oklahoma 61-57.
After starting their season at 2-2, the Gators reeled off four straight wins and won eight of 10. Included in those 10 games was a 70-65 win over #18 Xavier and a 76-62 loss to #24 Butler. Since that loss, Florida has won six of their last nine games. They had a big win on January 28 beating #4 Auburn 69-47. After that, in their last game, the Gators suffered as defeat as LSU edged them 84-82.
Bears at Gators – Stats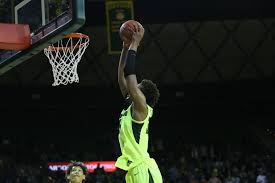 Our Baylor vs Florida pick notes that these two teams are close in points per game, with the Gators taking a slight lead, 74.0 to 72.7. Florida's field goal percentage is a few points higher also, 45.2% to 42.8%. Both teams are relatively close when it comes to three-point and free-throw conversions. Baylor is dishing off 13.7 APG to Florida's 11.7.
The Bears are definitely tougher on defense, allowing 58.5 PPG to 66.3 PPG. They are making almost two more steals per game (8.1 to 6.2) and top the Gators in blocked shots (4.7 to 3.9) and rebounds (38.9 to 37.8).
Player and Roster Assessment
Jared Butler powers the Bears in the backcourt. He's the team's leading scorer averaging 16.1 PPG. Baylor's second top scorer, Macio Teague, is averaging 13.6 PPG and 4.8 RPG. Also in the backcourt is Davion Mitchell. Mitchell is putting up 9.7 PPG. The trio is averaging 8.1 APG and 3.8 SPG. In front, senior forward Freddie Gillespie controls the boards grabbing 9.3 RPG and scoring 9.9 PPG. He's completing 58.8% of his field goals.
Four Gators are averaging double digits in scoring. Florida's frontcourt is especially effective and powerful. Forwards Kerry Blackshear Jr. and Keyontae Johnson are good for 14.8 PPG and 12.7 PPG respectively. They are also grabbing 8.7 and 6.7 rebounds per game. Guard Andrew Nembhard, who tops the team with 6.1 APG, is putting up 11.0 PPG, Finally, with 10.5 PPG, sophomore guard Noah Locke is the team's fourth-highest scorer.
Our Baylor vs Florida Pick
This is a tough call for various reasons. First is the Bears, who, a few days ago, barely eked out a victory against Oklahoma. Plus, they are on the road and are riding a 14-game winning streak. At the same time, the Gators are 7-1 at home. Despite a recent loss on the road to LSU, Florida easily handled number-four Auburn beating them by 22 points. But Auburn is allowing opponents seven more points per game than Baylor. This game has a tight spread with the Gators at -2.5. With all of that taken into consideration, our Baylor vs Florida pick is the Bears at +2.5.
Baylor Bears vs Florida Gators Prediction – Summary
Baylor Bears at +2.5