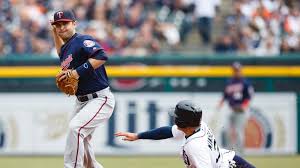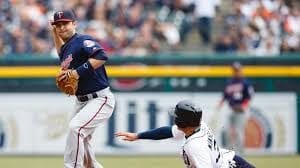 In our Twins at Tigers preview, we're looking at two clubs that are struggling. The Minnesota Twins (34-59) are dead last in the AL Central, and they possess the worst record in the American League. Over their past 10 games they are 6-4, while their away record is a dismal 14-30. The Detroit Tigers (49-45), who are second in the Central and 6.5 games from first, have gone 5-5 over their last 10 contests. They have posted a home record of 26-18. Last night, the Twins beat the Tigers 6-2; the night before it was Detroit that was victorious over Minnesota 1-0. Tonight they play the rubber game of this series.
Pitching Matchup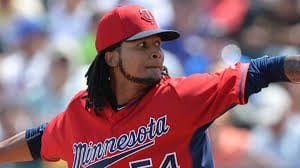 The pitching matchup has Minnesota's Ervin Santana (3-8, 4.12 ERA) against the Tigers' Justin Verlander (9-6, 3.91 ERA). Santana, who is day-to-day, is dealing with a minor wrist injury he sustained in his last start against the Indians when he was hit by a line drive. It is expected that he will start.
He got the loss in that game after going 5.1 innings and giving up 3 earned runs. Prior to that loss, he got a rare win versus Oakland, pitching the entire game and winning 4-0. In his last 10 starts, he's had eight decisions, going 2-6. However, in his last five starts, he's 2-1 with an ERA of 2.18. Thus, he's on a bit of an upswing.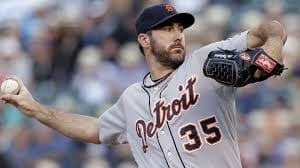 Verlander, who in his last three starts has allowed just 4 earned runs and is 2-0, is putting in a solid season. Although he struggled some in April and the first half of May, since then he has been consistently on target. In his last 10 starts, he's had eight decisions and has a record of 6-2.
He's faced the Twins once this season. That was on May 18 at home when he went 7.1 innings and allowed three runs. Verlander got the win in that contest, which ended 6-3.
Twins at Tigers Preview- Offense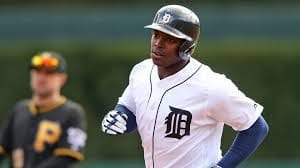 In considering hitting in this Twins at Tigers preview, you can't help but see the huge discrepancy for Minnesota in RS/RA. The Twins have scored 409 runs this season while allowing 484 for a differential of -75, which is the worst in the AL. It is interesting to note that the Tigers are not a great offensive team either. But they are better than the Twins, as Detroit has scored 441 runs. They are giving up almost an equal amount, as their RA is at 445 for a differential of -4.
The Twins scored a lot of runs last night. Do they have it in them to explode again today against Verlander? Detroit has not seen the production they thought they would from Justin Upton. Upton came to the team this season as a free agent and has performed well below expectations. However, in the last few days he has shown some signs that he may be waking up. Two nights ago he stroked the winning homerun and he almost hit another last night. He may just produce a few runs today.
The Pick
In developing our Twins at Tigers preview and pick, we noted that line has moved quite a bit and continues to do so on this game. The skinny is if you are betting on Detroit, then do so ASAP. If wagering on the Twins, then wait awhile, as the moneyline looks to get even more attractive and there should be more movement throughout the day on this game.
The final verdict of our Twins at Tigers preview is that we like Detroit in this game. We really like Verlander in this game. Take the Tigers, as they look to get back on track.
Note- the game will start at 1:10 p.m. today!
Twins at Tigers Preview and Pick Take the Tigers at +153