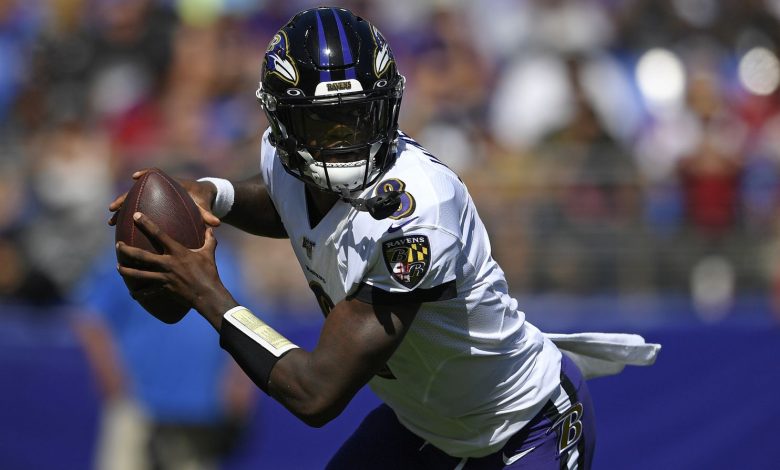 The AFC North looks like one of the top divisions in the NFL this season, and two of the top teams will square off in Week 5. The Pittsburgh Steelers will host the Baltimore Ravens on Sunday afternoon to renew one of the best rivalries in sports over the last decade. There will be plenty of new faces on the field for each team in this game, but the hatred between the teams will still be there.
Baltimore got off to a 2-0 start this season but has lost its last two games. The Ravens suffered a 15-point home loss to the Cleveland Browns a week ago and need to avoid another divisional loss. Pittsburgh got its first win of the season in Week 4, but it did so in convincing fashion. The Steelers have faced a difficult schedule so far this season but still have time to play themselves back into the race. Baltimore is a 3.5-point favorite in this game against the Steelers.
Steelers Defense Must Step Up Again
The Pittsburgh Steelers gave up just three total points in their Week 4 win over Cincinnati, and they will need to be great again. Pittsburgh has given up just 22.0 points per game this season and has been much better since allowing 33 points in the season opener. The Steelers have already recorded 14 sacks this season, and they should get some pressure on Baltimore quarterback Lamar Jackson in this game.
Quarterback Mason Rudolph has completed almost 68 percent of his passes so far this season, and he has played pretty well for the Steelers. Rudolph has taken care of the ball and has only been intercepted two times this season. Running back James Conner has not been as sharp this season and is averaging just 3.2 yards per carry. If the Steelers can find balance on offense, they should compete in this game.
Ravens Can Run, But Must Also Throw
The Baltimore Ravens lead the NFL with 205 rushing yards per game, but at some point, they will have to find more balance. Jackson has thrown for over 1,100 yards this season, but he would rather make plays with his legs as well. Wide receiver Marquise Brown is leading the team with over 300 receiving yards, and Jackson needs to find his top wideout more in this game. The Steelers will load the box in an effort to stop the Ravens' running attack, so Baltimore must find yards through the air.
Baltimore needs to get back to playing solid defense if it is going to snap this brief losing streak. The Ravens have given up 25.0 points per game so far this season, and they have been torched by the pass. Baltimore has seen a lot of its veteran defensive stars leave in recent seasons, and it appears that they still have some work to do.
Baltimore Just Has Too Much Offense
The Pittsburgh Steelers appear to have figured out some things on defense of late, but their offense continues to be a mess. Pittsburgh scored 27 points in their most recent game, but that was against the terrible Cincinnati Bengals. Baltimore scored just 25 points in their Week 4 loss and will bounce back in this game. The Ravens just have too much offense, and Pittsburgh can't keep up. Bet the Baltimore Ravens -3.5 over the Pittsburgh Steelers in this Week 5 matchup.