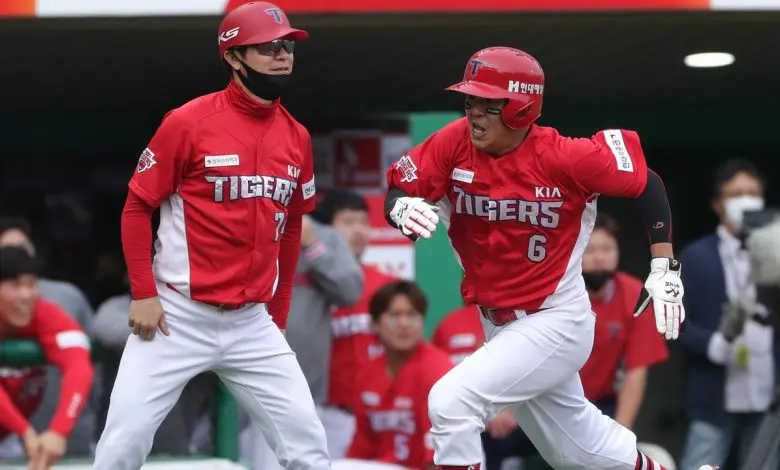 It's been an up and down stretch for the Korean Baseball Organization as no team has a winning – or losing – streak longer than two games (except Hanwha who has dropped 10 in a row). That puts a lot of good value out there heading into June 4th KBO betting, especially as series' wrap up.
Lotte Giants (+180) vs. Kia Tigers (-220) O9.5 ESPN
It seems like months ago when Lotte sat atop the KBO standings at 5-0 but the Giants now sit in 7th with just an 11-14 record. That includes two straight losses to Kia. The Tigers 7-2 and 11-2 so far this series, getting little resistance from the Lotte offense.
Noh Kyeun-eun has given up some runs this year, boasting a 5.57 ERA. Kia has scored 18 runs in the first two games of this series. The Tigers counter with Aaron Brooks who is coming off a 3-hitter his last time out.
Pick: Over 9.5
Update: Lotte 3 Kia 7
Doosan Bears (-190) vs. KT Wiz +165 O12
June 4th KBO betting sees the rubber match of the series between Doosan and KT. The Bears seem like immense favorites considering they're coming off a 2-7 loss on Wednesday. Wiz pitching finally had a strong outing in game two of the series after allowing 33 total in the three games prior.
Oddsmakers are expecting some runs in this one with a total of 12. Raul Alcantara going for Doosan gives this game a good chance of going 'under' though as he's gone 4-1 with a 3.90 ERA on the year – giving up 6 ER total his last three starts.
Pick: Under 12
Update: Doosan 14 KT 8
Kiwoom Heroes (-270) vs. Hanwha Eagles (+230) O9
Oddsmakers aren't expecting much of a fight from Hanwha in June 4th KBO betting, listing them as +230 underdogs. The Eagles have dropped 10 straight though, including 3-15 and 2-6 so far this series. Teams have scored 6+ runs in five straight games vs. Hanwha.
It's hard to expect much out of Hanwha on Thursday as they are up against Eric Jokisch, who has put together a 4-0 record with just a 0.90 ERA on the year. Kim Min-woo had been solid for the Eagles in allowing 3ER total in 3 starts before getting blasted for 6 in 3-2/3 vs. SK last time out.
Pick: Under 9
Update: Kiwoom 7 Hanwha 3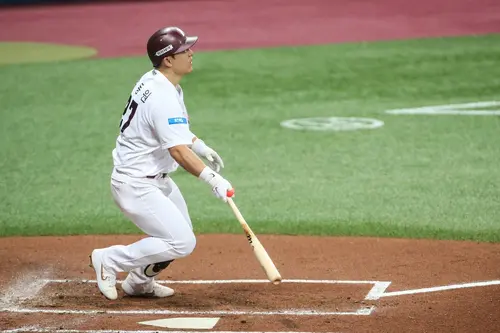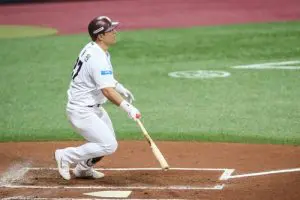 SK Wyverns (+195) vs. NC Dinos -235 O9.5
NC got back on the winning track on Tuesday, avenging an 8-2 series opening loss by outlasting SK 8-6. The Dinos still sit atop the KBO, but have faltered a bit as of late with losses in 3 of their last 5. The -235 price tag looks a bit hefty in that regard.
SK will have great value at +195 behind Kim Tae-hoon who has allowed 2ER or less in 3 of 4 starts this season. NC counters with Drew Rucinski though and he has been solid as well with 4 ER given up over his last three starts.
Pick: Under 9.5
Update: SK 0 NC 10
Samsung Lions (+140) vs. LG Twins (-160) O11
There's good ROI on Samsung as they aim for the series sweep over 2nd place LG. The Lions have taken the first two games 2-0 and 12-6 and have now won 6 of their last 7. The Twins have followed up a 5-game win streak by dropping 3 of their last 4.
The Lions will try to run their win streak to three games behind Baek Jung-hyun who makes his first start since May 10th. LG is a -160 favorite as Jung Chan-heon who has allowed 3ER in each of his last three starts.
Pick: LG -1.5 (+120)
Update: Samsung 0 LG 11