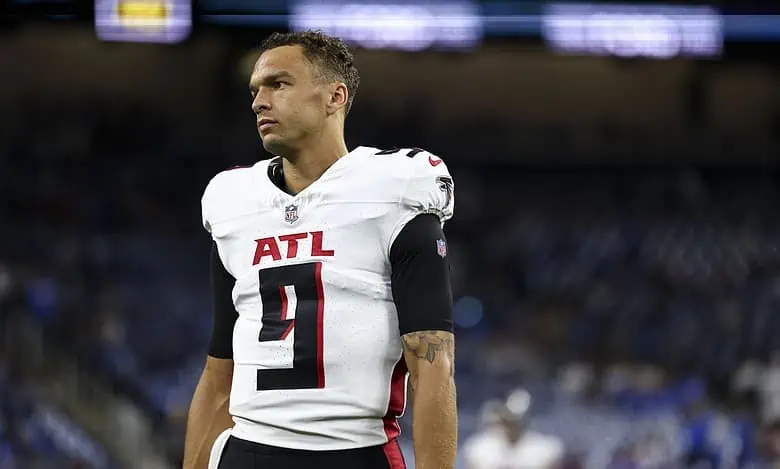 The first international series game of the NFL season is set to take place on Sunday as the Atlanta Falcons will meet up with the Jacksonville Jaguars at Wembley Stadium in London. Both teams are coming into this matchup looking to get back on track, and the betting odds suggest that it should be a good game.
Atlanta comes into this game with a record of 2-1, but they were just beaten badly by the Detroit Lions in their most recent game. The Falcons were expected to be much improved this season, but they are still playing a young roster.
Jacksonville is searching for answers after losing two straight games to fall to 1-2. The Jaguars entered the year as big favorites to win the AFC South Division, but they can't afford to suffer another loss.
Jacksonville is the betting favorite in this game, and the spread is set at three points in favor of the Jaguars.
Falcons Finding Some Defense
The Atlanta Falcons have allowed less than 300 yards per game this season, and that defense is a big reason that they are 2-1. Atlanta has limited opponents to just 180 passing yards per game, and that secondary has plenty of talent in it.
The Falcons don't want to see this game turned into a shootout, and they will be looking to slow down the tempo when they have the football. Atlanta is averaging just 312 yards per game on offense, and that's a pretty low number.
Quarterback Desmond Ridder has struggled with accuracy this season, as he has thrown for just 553 yards and two touchdowns this season. Rookie running back Bijan Robinson has 39 carries for 213 yards, and he needs to be a factor in this one.
Jaguars Have to Run
If the Jaguars are going to get back on track this season, then they are going to need to run the football. Jacksonville is averaging just 98 yards per game this season, and that's not good enough to win in this league.
Quarterback Trevor Lawrence has thrown for 736 yards and three touchdowns this season, but he hasn't really taken off. Lawrence was terrific a season ago, and he needs to return to that form if the Jaguars are going to win again.
The defense for Jacksonville has been a problem, as well, as this team is allowing 353 yards per game. Stopping the run has been a strength for the Jaguars this season, and that will be a big key in this game.
Jacksonville Gets Back on Track
The Falcons are going to try to feed the ball to Robinson a ton in this game, as they will do everything they can to slow it down. Atlanta does need Ridder to play well, though, and that is where the problem might come in.
This Jacksonville offense has not clicked through the first three weeks of the season, but it's definitely coming. Look for the Jaguars to have a big game on offense in this one, and that will likely be the difference.
Bet the Jaguars -3.0 as they are going to cruise to a big win to get back to the .500 mark.