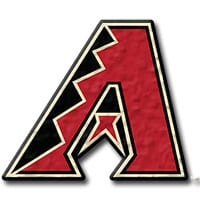 The Arizona Diamondbacks are at Miller Park in Milwaukee today for game two of their three game series with the Brewers. The Diamondbacks have played the Brewers well over the past couple seasons winning 13 of the last 20 meetings including 6 of the last 7 played in Milwaukee.
Head to Head Trends
Diamondbacks are 6-1 in the last 7 meetings in Milwaukee.
Over is 5-1 in the last 6 meetings in Milwaukee.
Milwaukee Brewers (-135)
The Milwaukee Brewers are last in the National League Central with a 16-33 record which is also good for last place in all of baseball right now. After a 2-13 start to the season it looked like the Brewers were turning things around a little bit but didn't last very long as they are back to sucking pretty bad again losing their last 6 games in a row.
On the hill for the Brewers today is Kyle Loshe who is 3-5 with a 5.80 ERA on the season. Loshe got off to a horrible start this season allowing 18 earned runs over his first three starts  but like the Brewers he turned things around and pitched ok until his last start anyway.
Milwaukee Brewers Trends
Brewers are 25-55 in their last 80 overall.
Brewers are 8-20 in their last 28 home games.
Arizona Diamondbacks (+125)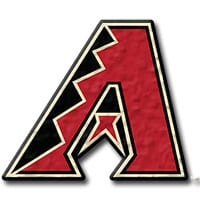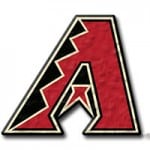 The Arizona Diamondbacks are 4th in the National League West 6.5 games back of the 1st place San Francisco Giants. The Diamondback haven't exactly been having the best season they are 3 games under .500 at 22-25 but I wouldn't doubt if they climb back over that .500 mark in the next couple weeks.
Starting for the Diamondbacks today is Jeremy Hellickson who is 2-3 with a 5.33 ERA in his 9 starts this season. Hellickson has pitched ok this season he does give up a few runs but he keeps his team in the game and usually gives them a chance to win.
Arizona Diamondbacks Trends
Diamondbacks are 7-3 in their last 10 games as a road underdog.
Diamondbacks are 5-1 in their last 6 road games vs. a team with a home winning % of less than .400.
Conclusion
I'm going with the Arizona Diamondbacks over the Brewers in this one. I think the Diamondbacks are a pretty good team and I wouldn't be surprised to see them go on nice hot stretch soon and the Brewers are the worst team in baseball so now is as good a time as any to start a streak.
Free Pick: Arizona Diamondback +125