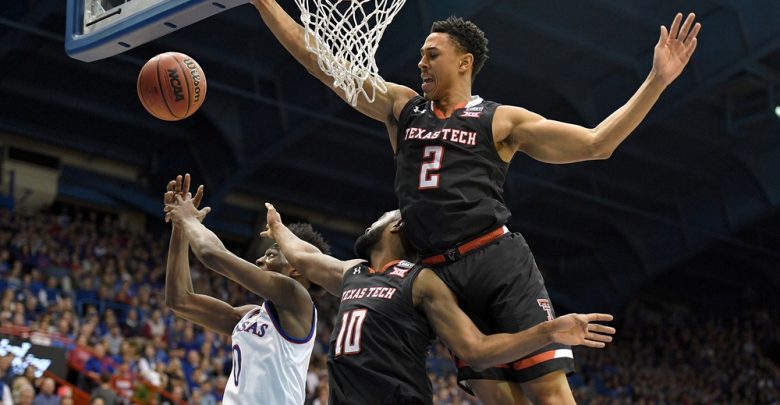 College basketball fans are getting a preview of March Madness in the 2/24 college basketball free pick as two top ten teams head into battle. Bettors are split almost right down the middle as #8 Kansas (22-6) tries to stymie #7 Texas Tech's (22-6) perfect 16-0 home record. The line is down a half a point to the current TTU -2.5 as the Red Raiders try to snap a two game losing streak. Is home court advantage enough to get this one for Texas Tech?
Texas Tech Basketball: Keys To Defeating Kansas https://t.co/iQ1AYBeAwb @wreckem_red

— FanSided Big 12 (@FanSidedBig12) February 24, 2018
Kansas Looks to Avenge Earlier Loss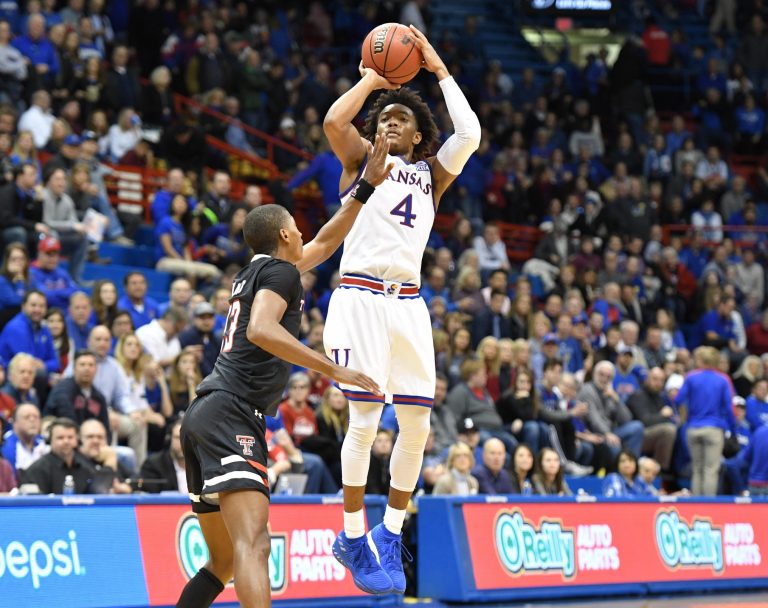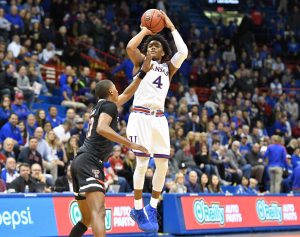 The new year didn't get off to a very good start for the Jayhawks as they were upended 85-73 at home by Texas Tech on January 2nd. Kansas was -7.5 home favorites in that contest but they couldn't contain a balanced Red Raiders attack that saw five players score in double figures with none over 15 points. Kansas actually shot a higher percentage from the field in that contest and had 27 points from Devonte Graham but it wasn't enough to get the W.
The Jayhawks can clinch a share of their 14th straight Big 12 title with a win in the 2/24 college basketball free pick. KU has a one game lead over Texas Tech so obviously this is the game of the year for the Red Raiders. Tech's home court record is well documented, but Kansas has been successful on the road this season with a 7-2 record away from Allen Fieldhouse. KU has a top 30 offense in the country, but that will be put to the test against a Texas Tech defense that KenPom has ranked as the 3rd best in the country.
Texas Tech's Success Relies on the Health of Keenan Evans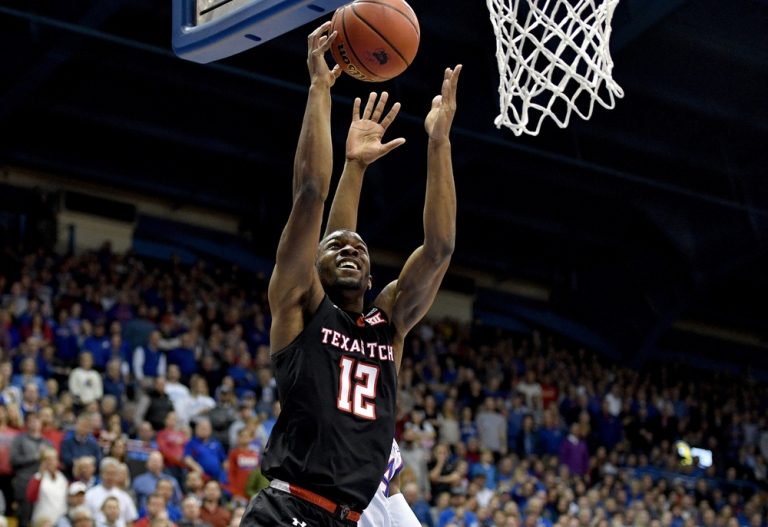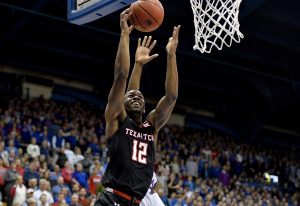 Part of the reason that Texas Tech has lost two in a row – a major part – is the health of their leading scorer Keenan Evans who is battling a toe injury. Evans has just six total points in the last two games on a combined 43 minutes played. Prior to that Evans had four 25+ point games in his previous seven contests. Evans is not 100%, but is expected to play in what many people are calling the Big 12 game of the year.
Of course the Red Raiders are far from a one man team. 6'5″ freshman Zhaire Smith is arguably the most exciting player in the Big 12 and is coming into his own with an 18 and 21 point night over his last five games. The Red Raiders will also get a boost from their home crowd as ESPN's College Gameday was on campus for this nationally televised contest. The Red Raiders have some demons to dispel as they've lost 33 of 38 meetings in this series. The Jayhawks have also won their last 7 true road games against AP top 10 teams, the last loss coming in 2012 to Missouri.
2/24 College Basketball Free Pick Betting
The public is favoring Kansas plus the points (+2.5) slightly in the 2/24 college basketball free pick. The Jayhawks have looked good in tuning up for the postseason winning three in a row. It's best not to underestimate the home court advantage that Tech has in this game though. The home team is 20-8 ATS the last 28 meetings. The injury to Evans doesn't help the Red Raiders cause, but their environment will.
Free Pick: Texas Tech Red Raiders -2.5